On Day 2 of The Big Show, I focused my attention on CES auto innovation. CES has become the first stop of the year for many car brands to introduce their latest and greatest technological advances, and we often get to see the emerging trends in automotive before they are unveiled at the Detroit Auto Show which soon follows. There was no shortage this year of exciting car announcements, as Ford, Audi, GM, Kia, and more showcased their autonomous and connected cars.
You can check out my CES auto innovation video recap here of my auto booth tours if you want to speed to the visuals. But if you want a full recap, I've got the details below:
Ford
Ford continued to unveil their eco-friendly leadership by introducing hybrid vehicles that are fuel efficient or electric. This year, we also saw the impressive and race car influenced 2016 Ford GT (seen above) that is sure to make heads turn.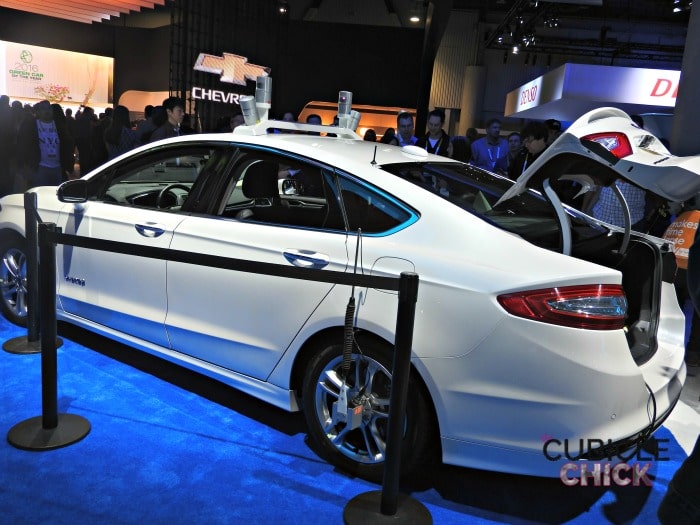 GM
The GM booth was a bustle of activity. They unveiled their Let's Drive NYC program that uses urban mobility and connectivity to help millennials car share. GM is working to have Let's Drive available in other cities and universities here and around the globe.
GM was one of the first car brands to offer 4G LTE in their automobiles, and it is still a strong selling point this year.
This is not your mother's Chevy Malibu. Love this body style @TeamChevy #CES2016 pic.twitter.com/lvKluyiiTM

— Danyelle Little (@TheCubicleChick) January 7, 2016
Kia
Kia is showing the world that they are continuously stepping up their game with cars that are gorgeous, well-appointed, and affordable. They've upped the ante once again with their Kia Novo, a concept vehicle that has autonomous features. Color me impressed!
Say hello to the new @Kia Novo. High end luxury; not what we would expect! #CES2016 #Kia pic.twitter.com/Gufr2jh4dj — Danyelle Little (@TheCubicleChick) January 7, 2016
Audi
I can't say I know much about Audi's offerings this year, as their booth was super busy and I could never really get close enough to someone who knew their brand. According to Digital Trends, Audi showcased the interior dashboard of some of their vehicles that features touch gestures and large AMOLED displays.
What I missed in intel, I gained in visuals. Take a look at my CES Auto Innovation video here and you will see what I mean. The Audi booth was a sight to behold.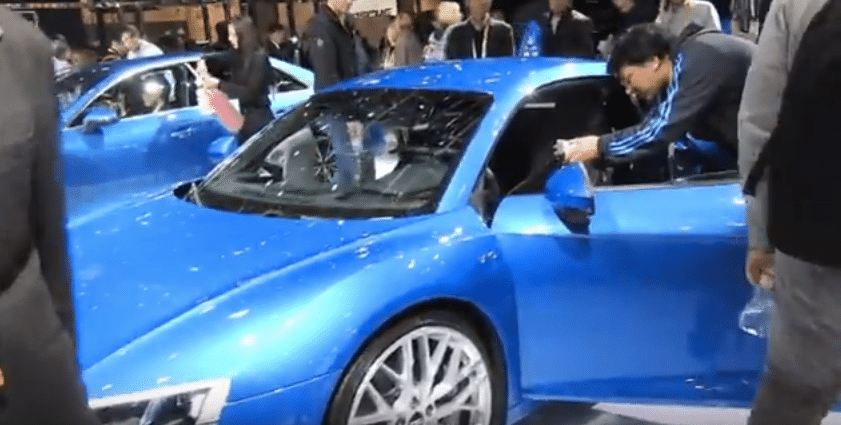 The future of automobiles in a nutshell? Connect, self-moving, and eco-friendly with a cockpit-eque design. Still no flying cars, but at least the interior can give the feel of a plane.
Need more CES 2016 in your life? Click here for my recaps and coverage.