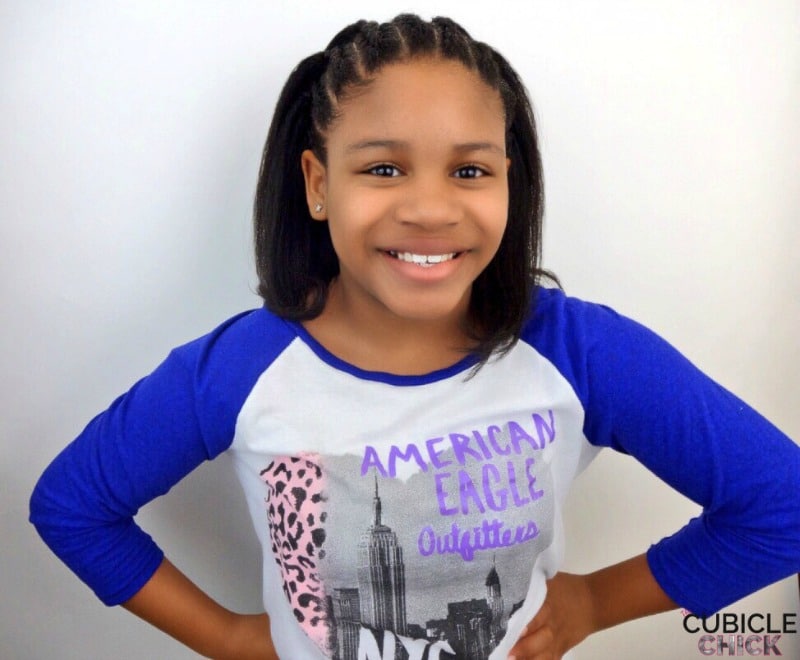 Disclosure: This is a sponsored post on behalf of 3M. All opinions stated are my own.
Learn how your young scientist can enter the Discovery Education 3M Young Scientist Challenge and win $25,000 and a mentorship with a 3M Scientist
My twelve year old daughter has been super excited about science ever since she entered grade school. In fact, it has been her favorite subject alongside language arts and social studies, so I am always looking for ways to enrich her learning and encourage her scholastic endeavors when it comes to science. When I was given the opportunity to share with you information about the Discovery Education 3M Young Scientist Challenge, I couldn't wait to write the post—with so many girls especially interested in STEM, it's important that they have the necessary tools and outlets to let the scientist in them grow and thrive.
The 3M Young Scientist Challenge is a great way to get our girls involved with science. And because they are growing up in this very heightened information age with so many gadgets and technology around them, it is up to us to teach and guide them on how to use this for good and for our future. Our kids are very creative and hungry to make a difference, so a challenge like this can not only foster their creativity, but help them the explore the scientist in them all.
If you have a child or know a child in 5th through 8th grades who enjoys science, then the 3M Young Scientist Challenge is a great opportunity. Entering your child into this program can help them foster their scientific pursuits and a once in a lifetime moment to work closely with a 3M Scientist Mentor. If selected, they will also compete to win $25,000, and earn the title of "America's Top Young Scientist".
Previous winner Hannah Herbst from Boca Raton, created an energy probe prototype that seeks to offer a stable power source to developing countries. She entered the contest because she wanted to help her 9-year-old pen pal living in Ethiopia who lacks a reliable source of power and electricity.
By entering this contest, our young scientists are changing and improving the world.
Here's how it works:
Call for entries is currently open through April, 20, 2016. To enter, participants must submit a one-to-two-minute video describing the science behind a new innovation or solution that could solve or impact an everyday problem.
Judges evaluate the entries through April and May based on creativity, scientific knowledge, persuasiveness and overall presentation. Videos will not be judged on production skills and may be recorded on cell phones or basic digital cameras.
Ten finalists are announced in the summer. These participants will be challenged to develop their innovations that positively impacts lives (including them, their family, their community or the global population). The students will participate in a mentorship program during which they will get the opportunity to work one-on-one with renowned 3M scientists as their mentors.
Each finalist will also receive a trip to the 3M Innovation Center in St. Paul, Minn., to compete at the final event in October 2016.
You can read more about the challenge HERE.
And, make sure to check out 3M's social media channels below:
About 3M:
At 3M, we apply science in collaborative ways to improve lives daily. With $32 billion in sales, our 90,000 employees connect with customers all around the world. Learn more about 3M's creative solutions to the world's problems at www.3M.com or on Twitter @3M or @3MNewsroom.
About Discovery Education:
Discovery Education is the global leader in standards-based digital content for K-12, transforming teaching and learning with award-winning digital textbooks, multimedia content, professional development, and the largest professional learning community of its kind. Serving 3 million educators and over 30 million students, Discovery Education's services are in half of U.S. classrooms, over 40 percent of all primary schools in the UK, and more than 50 countries. Discovery Education partners with districts, states and like-minded organizations to captivate students, empower teachers, and transform classrooms with customized solutions that increase academic achievement. Discovery Education is powered by Discovery Communications (NASDAQ: DISCA, DISCB, DISCK), the number one nonfiction media company in the world. Explore the future of education at www.discoveryeducation.com.