This is part of a sponsored collaboration with Prudential and DiMe Media. However, all opinions expressed are my own.
Learn more about the #WomenInspired movement from Prudential and how I got my financial fab on at Hispanicize 2016.
When I started my own business and began my empire that is The Cubicle Chick brand, I had no idea how important me being on top of my finances would play out into my being successful. Of course running my own imprint requires investing in oneself, which I was ready to do. But after two years or so of administering my biz full-time, I began to understand that I needed to be on top of finances, not just for my current life, but for the future for me and my family and for my legacy.
As women, we tend to allow others to run our finances, as we aren't used to taking control over them for the long-term. And while that may be okay for some, for me, I want to be fiscally responsible, financially healthy, and investment savvy. I want to do this on my own with the help of a strong and consistent brand who can help me learn the ropes.
At Hispanicize 2016, I was able to partner with Prudential, a solid leader in financial planning and education. For over 140 years, they've been helping people master their finances through insurance, investing, workplace benefits, and more, and this year at Hispanicize, they were on hand as a title sponsor to empower attendees to be proactive about their money matters.
During Hispanicize 2016, there were three (3) Prudential key moments that showcased #WomenInspired, helping me and other attendees feel encouraged to feel confident when it comes to our finances and our businesses. Here are the takeaways from these instances:
Do your own thing.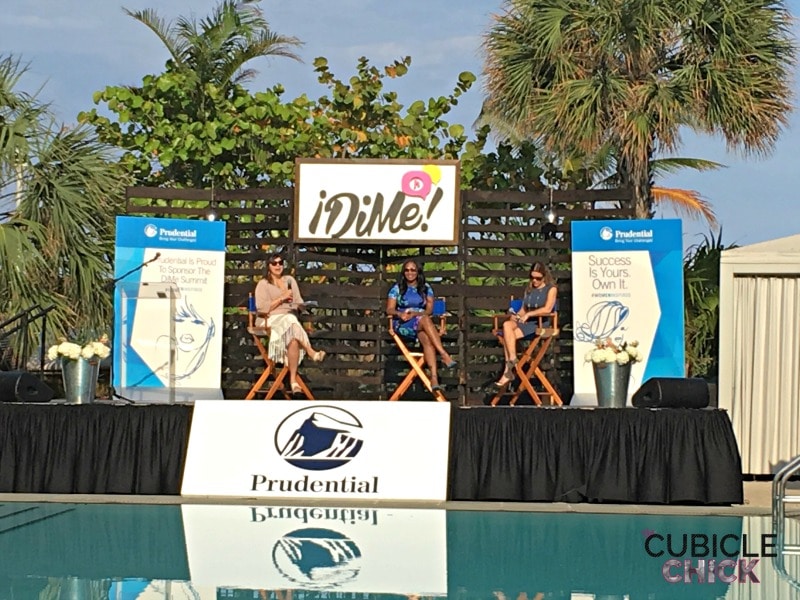 It's important as business and career women that we bring our expertise to the table while forging our own roads and being ourselves. We don't have to imitate or copy or run the course of the same chartered territory others have used. In fact, we can create our own legacies by striking out on our own and doing what we do best in our own special way.
Buy in without selling out. You can create an income with your blog and influence without being phony or fake. #WomenInspired #Hispz16 #ad

— Danyelle Little (@TheCubicleChick) April 4, 2016
Lead by example.
Our legacy is important, and others are looking to us to lead. Whether it's our children, our families, our colleagues, partners, etc., we can lead by example to help others. This is especially true with our personal brands, our careers, our businesses, and our finances. When we make good and sound decisions when it comes to our money, then those in our circle are more likely to as well.
Show up professionally/authentically when it comes to your blog but make sure to stand out via @Prudential #WomenInspired #Hispz16 #ad

— Danyelle Little (@TheCubicleChick) April 4, 2016
Leverage yourself as an expert.
We are all an expert at something, so we can use that power to not only teach others, but to also create financial freedom for ourselves. During the Prudential #PruPact panel, I got the opportunity to learn about two designers who took their talent and passion to make their mark on the world.
That is what I hope that I am also doing with The Cubicle Chick website, eCourses, books, appearances, and podcasts.
Now watching the Harlem Fashion Row panel talking about going after what you want. #womeninspired #hispz16 #ad pic.twitter.com/j9w2RVa79Y

— Danyelle Little (@TheCubicleChick) April 7, 2016
I am very thankful to Prudential, Hispanicize 2016, and DiMe Media for the opportunity to share these important takeaways with my readers and audience.
Learn more at the Prudential Bring Your Challenges website HERE.