Moms and dads, we've reached the time of the year that I call The Frenzy. The only time that this hectic phase can be matched is during the holiday season. We are all busy bees, picking up supplies, shopping for clothes and shoes, meeting new teachers, and making sure that our kiddos have everything they need for a successful school year.
Back to school season is currently underway.
It's not enough to have everything on their school supply lists. We've also got to arm our kids with a good foundation to help them have a great year. What better way to do that than with a tool that can help arm them for victory—my Back to School Goals Printable.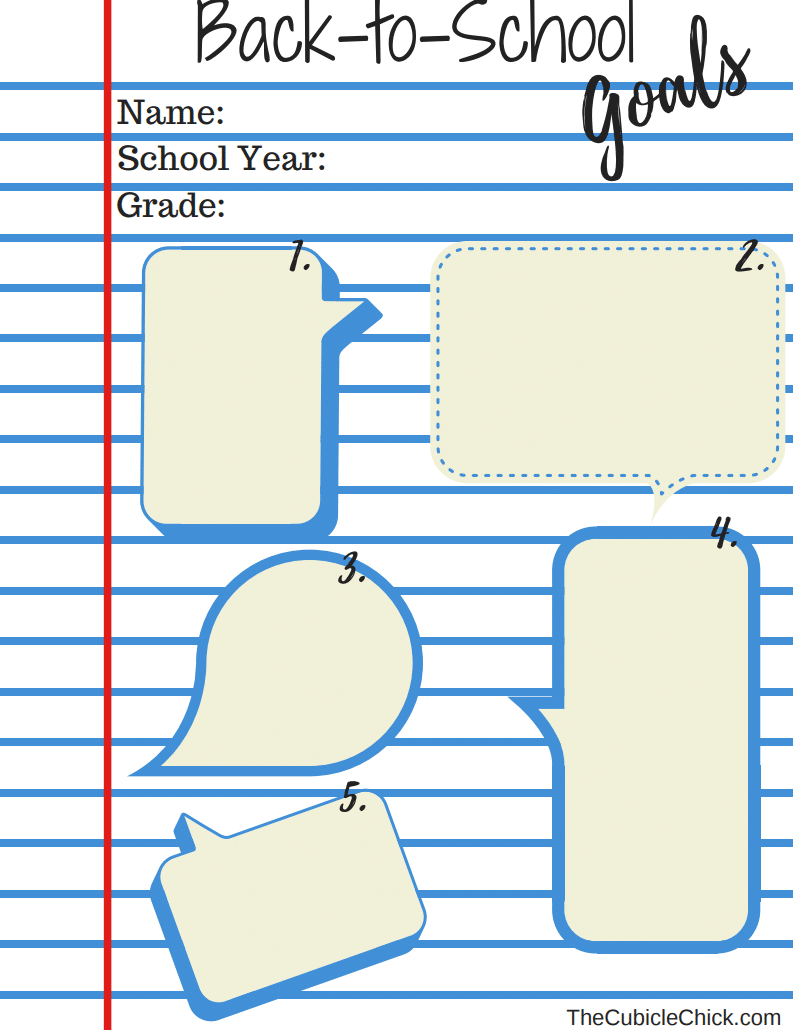 This handy printable can serve as a guide for an epic school year. Your student can sit down and write out their goals for the year, and keep them handy in their backpack, locker, or desk for extra motivation.
When kids have a visual aid to remind them of what they want to accomplish, it helps them actually get the job done.
My Back to School Goals Printable is perfect for ages 7 and up. Whether they are in 2nd grade or entering their senior year of high school, they can fill it out with their goals.
It is a good idea for you to sit down with them as they complete the Back to School Goals Printable, so you can chime in. You can each fill out one so that you have one for school and one for home.
Post it on the fridge and around common areas of your home for reinforcement.
My Back to School Goals Printable can be one page or two. Younger kids may have less goals, so one page will be enough. Older students may need the additional page as they may have more objectives for the school year.
My daughter has hers printed and she is ready for her eighth grade year.
You can download the Back to School Goals Printable HERE.
Print it on my favorite printing paper of choice, Boise Paper's X-9 Multi-Use Copy Paper. If you want to learn more about how buying this paper can help you earn Box Tops for Education, click HERE. (This is not a sponsored post. Although I've worked with Boise many times over the past year, I truly love their paper and want to recommend it to you!)
Boise Paper is available at Office Depot.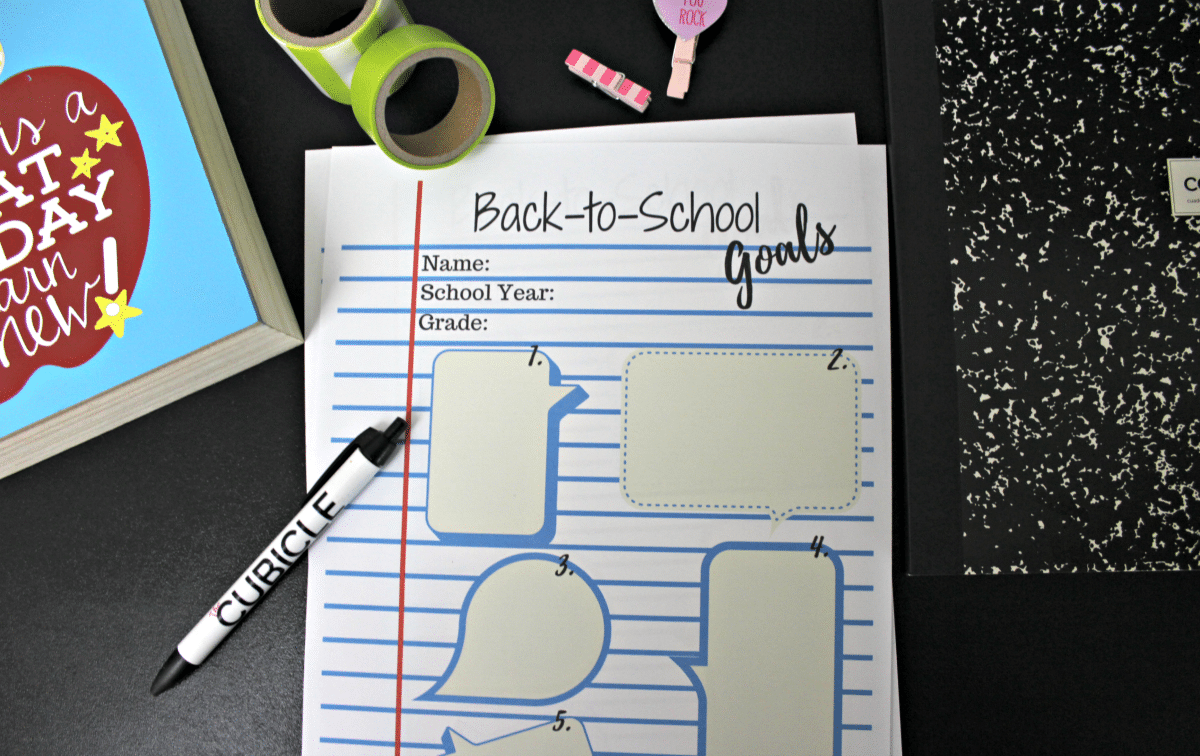 Click HERE for more Back to School Tips and Tools!