I'm sharing my experiences in the 2017 Mitsubishi Outlander. This vehicle was loaned to me to use for review purposes.
Do you remember when driving used to be enjoyable?
When you loved the idea of getting behind the wheel so that you could take the car out for a spin? It didn't matter if there was traffic, or if your destination was many miles away. All that you cared about was that you had a license to drive, and you wanted to push the pedal to the metal.
Things have certainly changed. If you're like me, you may loathe getting behind the wheel. Your stress level probably is at its highest while on the freeway. If you could have a personal driver at your beck and call, you would.
Recently while reviewing the 2017 Mitsubishi Outlander during a road trip to Memphis, I felt that connection to driving again. The experience was a joyful one; driving was a breeze.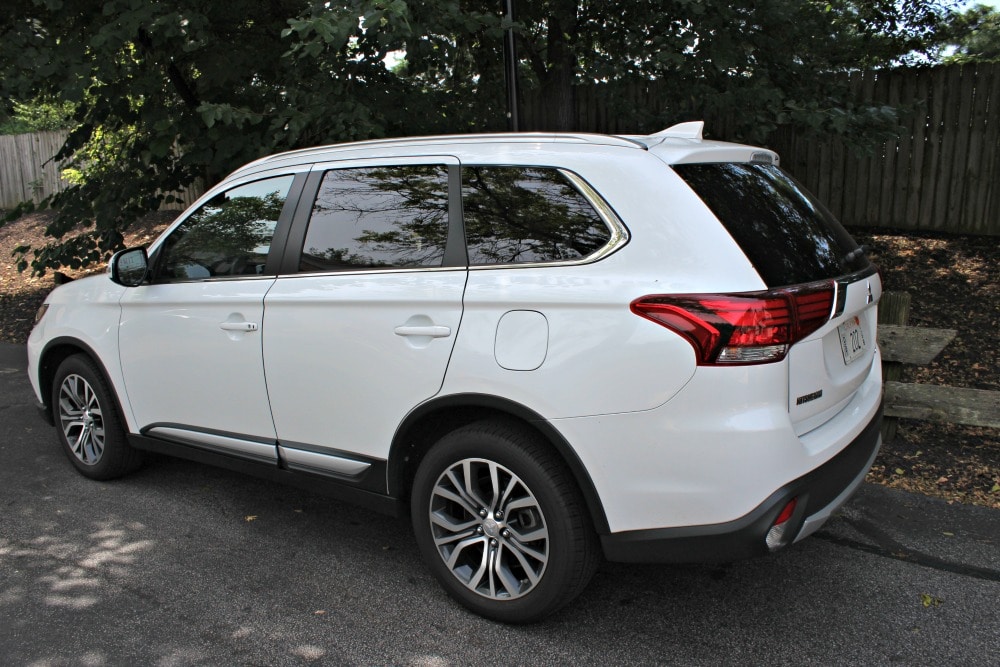 That is probably because  the 2017 Mitsubishi Outlander is uncomplicated. It has modern features like satellite radio, heating and cooling seats, and. It can rival most crossovers on the road for pricing and drivability. Yet in still, it's like a throwback to when driving was a pleasure. Something you wanted to partake in every time you could.
I was impressed with the way that it handled the roads both in St. Louis and in Memphis. The gas milage also made me a fan, as we traveled the 285 miles from St. Louis to Memphis with more than 1/4th of a tank to spare.
The 2017 Mitsubishi Outlander is a simplistic machine to drive. It doesn't have a lot of the pizazz and extras you may see on other cars aesthetically. But the uncomplicated and straight-forward nature of the vehicle was one of the reasons why I liked it.
In addition, for those that do a lot of road travel, this car is a gem. It handles the curves effortlessly and has enough room for your family, luggage, cargo, with room to spare. There's room for 7 with 3 rows!
Simply put, the 2017 Mitsubishi Outlander is the prototype for traveling the highways and bi-ways.
You can learn more about this vehicle HERE. Read more about my experience with the 2017 Mitsubishi Outlander in my post Reacquainting Myself with Memphis History, Music, and Culture.