This post was inspired and sponsored by Domain.ME, the provider of the personal domains that end in .ME. As a company, they aim to promote thought leadership to the tech world. All thoughts and opinions are my own.
Over the past few months, I've shared with you the behind the scenes of my online hub, compliments of Domain.Me. Since it went live back in July, I've really been able to harness all of the multiple projects and brands into one cohesive website that allows me to show off all of my work. I no longer have to give out several websites, as DanyelleLittle.Me does all of the heavy lifting under one umbrella.
For a multi-passionate entrepreneur and go-getter, it is crucial that you are able to being together everything you stand for. If you have multiple sites and interests, you can bring them altogether in a simple yet concise way that lets people see the real you.
Look, I totally get it. Everyone wants to be seen and heard. This is a way you can break through the noise and truly represent.
Showing your uniqueness and transparency is a tried and true way to reach your masses and get people to follow your message.
My online hub has been up and running, and it's popping! I finally have a place to send people that truly represents the person I am. The blogger, the social entrepreneur, the author, the podcaster, and the foodie—it's all about me.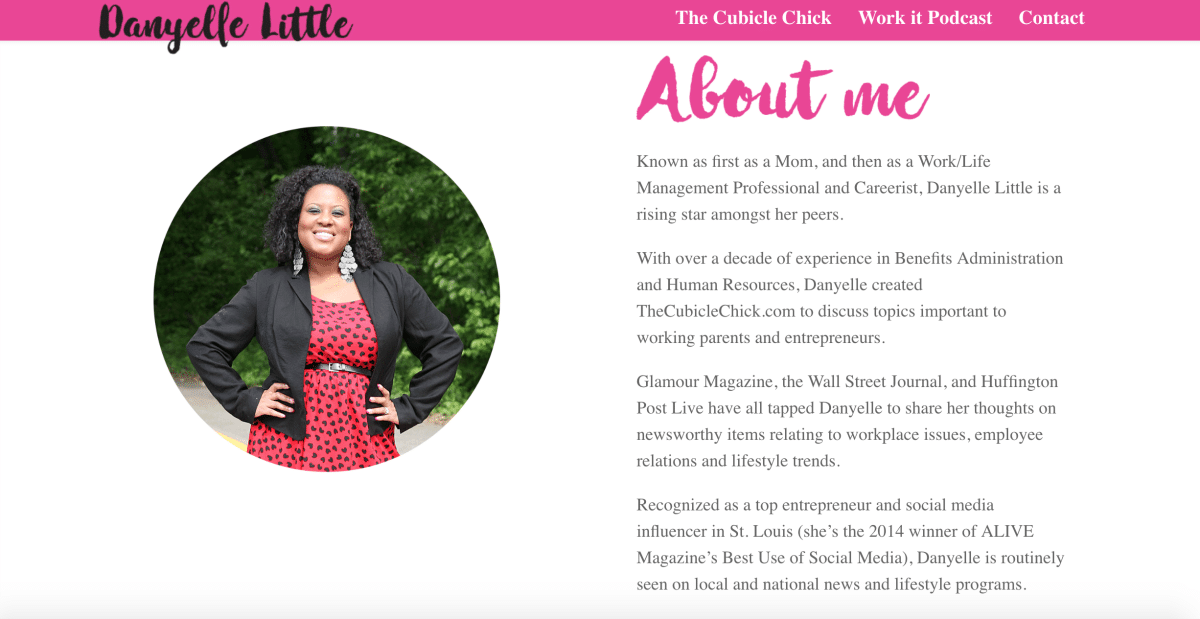 Domain.Me gives your online imprint personality and it goes a long way. With a .Me address, you are owning who you are the your place on the web. Your rules, your way.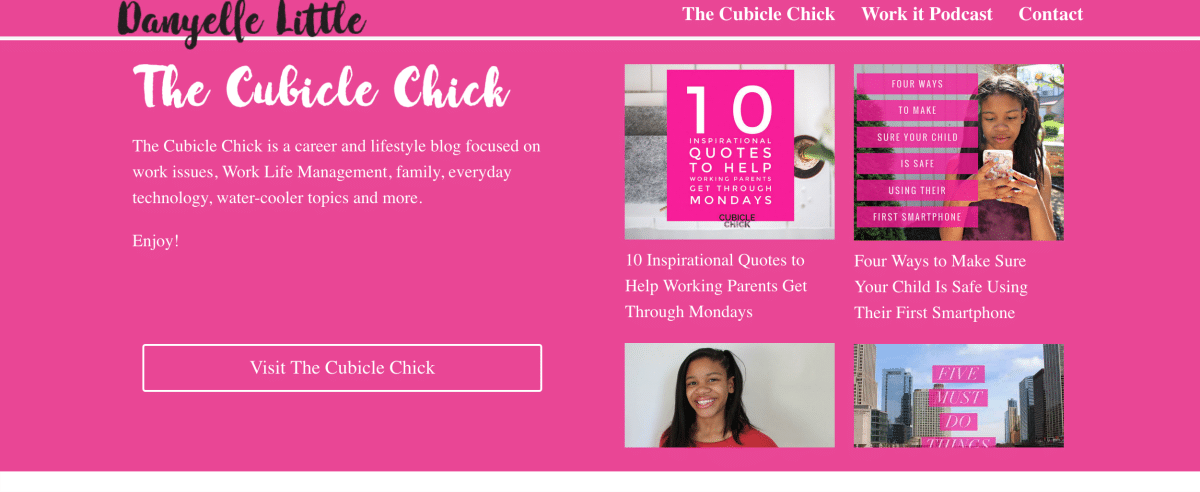 I love my online hub and how it reflects all that I do. I decided to feature a few of my most popular posts from TheCubicleChick.com on it in addition to excerpts from my book, a few YouTube videos, and my food blog LifeWellEaten.com. I feel that all of this gives a complete and overall picture of me and my multiple businesses and interests.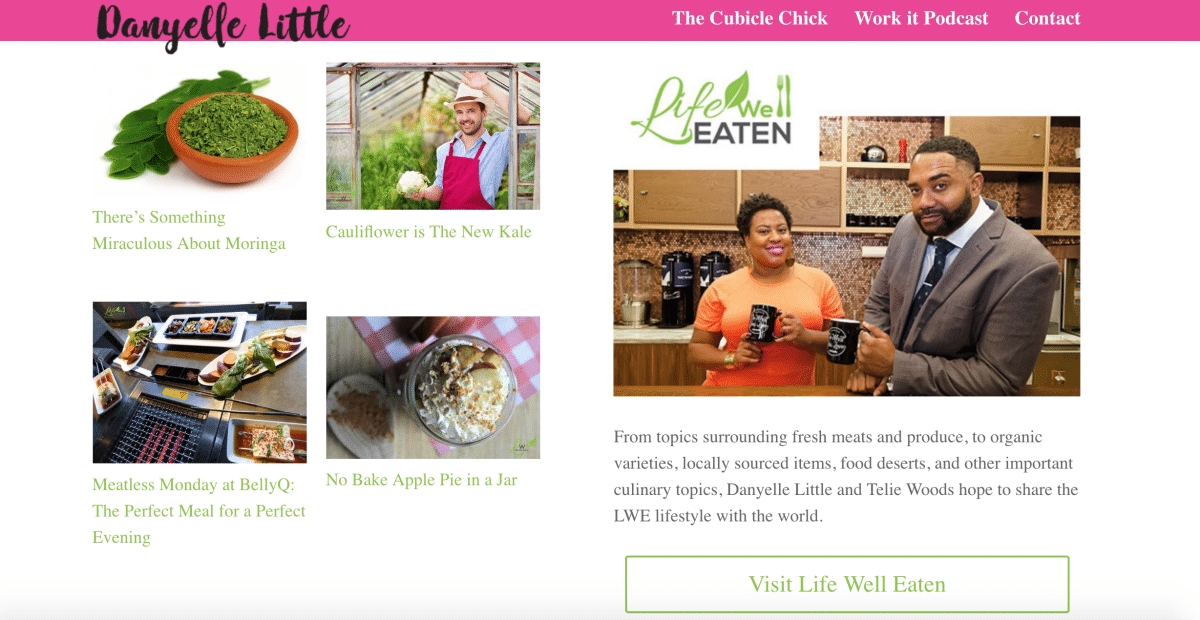 You can check out my online portal HERE ! What do you think of my new online hub?
Brand message: Domain.ME is a domain name provider that allows anyone (personal and/or business) to create a unique, safe identity online with a domain ending in .ME. They operate as a B2B, which means that people can register a domain name through one of 190 accredited registrars that operate as .ME resellers.
Learn more about Domain.ME .