It is no secret that I love holiday movies. I love 'em even more when they are a comedy that is filled with tons of hijinks and shenanigans. I was invited to a screening of Daddy's Home 2 earlier this week and let me tell you—I giggled like a piglet the whole time.
If you aren't familiar with the original Daddy's Home, it is a modern day look at blending families. Both Dusty (Mark Whalberg) and Brad (Will Ferrell) play dads turned enemies vying for the attention of the kids who they are no "co-parenting". In this sequel, they've squashed the beef and have found a good groove in being both present and accounted for when it comes to the kiddos.
But, hilariousness ensues when Dusty's dad (Mel Gibson) decides to visit for Christmas. He's a former astronaut who is rough around the edges and not for the faint of heart. Brad's warm and fuzzy dad (John Lithgow) also joins in on the holiday fun and—well—you have to watch to see how it all unfolds.
I don't want to give it all away, but I do want to share with you Five Reasons Why You need to See Daddy's Home 2.
Holiday fun
Daddy's Home 2 and it's holiday themed approach is perfect for this time of the year. If you are having problems getting into the reason for the season, or you are in full celebration mode, this movie is just what is needed to prepare you for the holiday magic that will be underway.
Beefcake
John Cena returns to reprise is role as an OG dad and he and his muscles are pretty easy on the eyes. Mark Wahlberg is dealing with some major biceps too.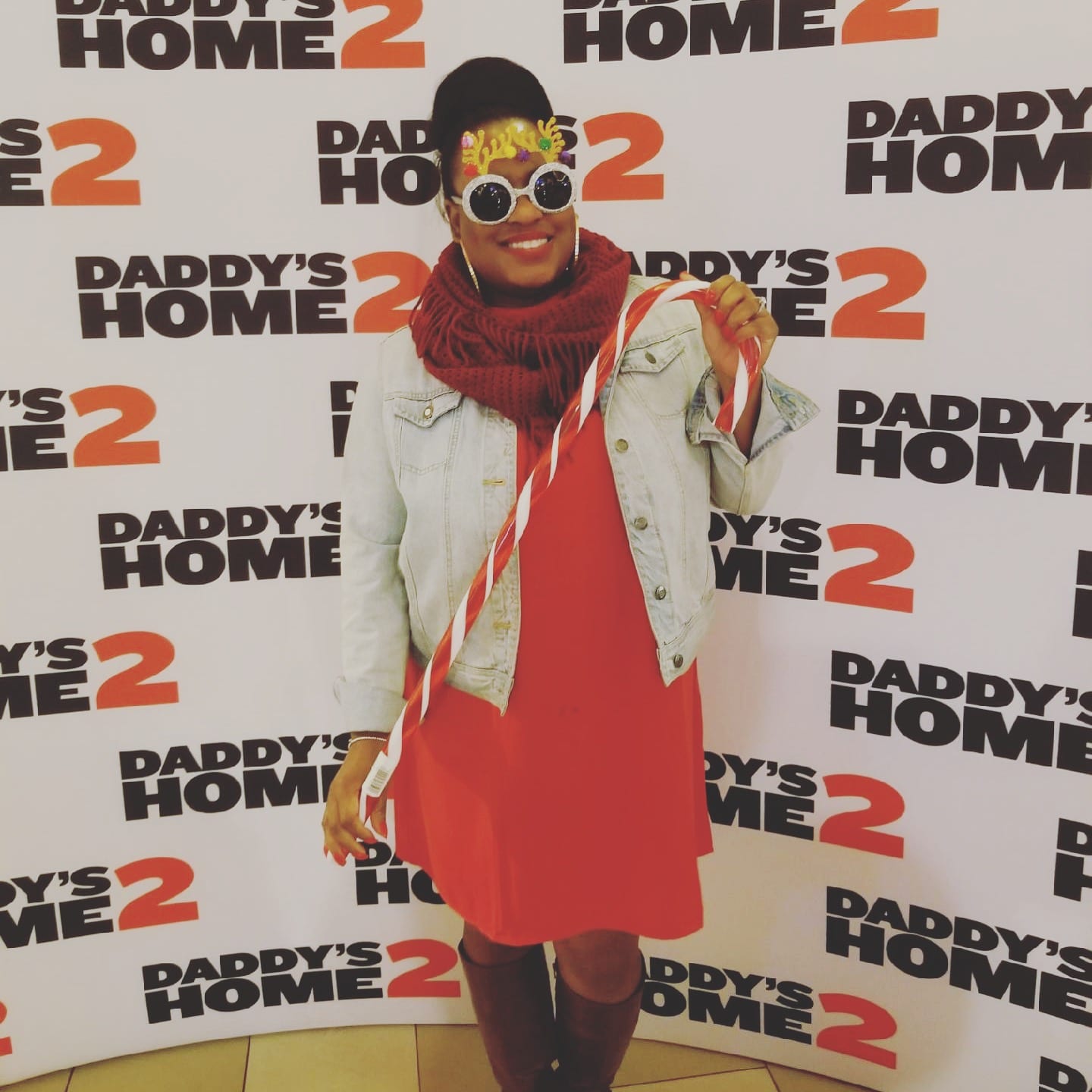 Throwback holiday tunes
The music in Daddy's Home 2 is a mix of old school holiday classics including Band Aid's Do They Know It's Christmas, The Waitresses Christmas Wrapping, and more. If you are an 80's baby, the musical backdrop will have you dancing in your seat while mouthing the words.
Will Farrell
When it comes to comedy of the physical variety, there's no one who does it better currently than Will Farrell. In almost every scene he's in, you are sure to laugh. In my opinion, he makes this movie.
Possible Christmas Favorite
Standing alongside Christmas film favorites like A Christmas Story, National Lampoon's Christmas Vacation, and Miracle on 34th Street, I think that Daddy's Home 2 will one day stand amongst these greats as a much watch for the holiday season.
So in a nutshell, should you see Daddy's Home 2? YES! I had fab time at the screening and the movie was just what I needed to get me ready for the holidays. Click
HERE
to buy your tickets.
DADDY'S HOME 2 is in theaters November 10
Read the synopsis below:
In the sequel to the 2015 global smash, father and stepfather, Dusty (Mark Wahlberg) and Brad (Will Ferrell) have joined forces to provide their kids with t he perfect Christmas. Their newfound partnership is put to the test when Dusty's old-school, macho Dad (Mel Gibson) and Brad's ultra-affectionate and emotional Dad (John Lithgow) arrive just in time to throw the holiday into complete chaos.