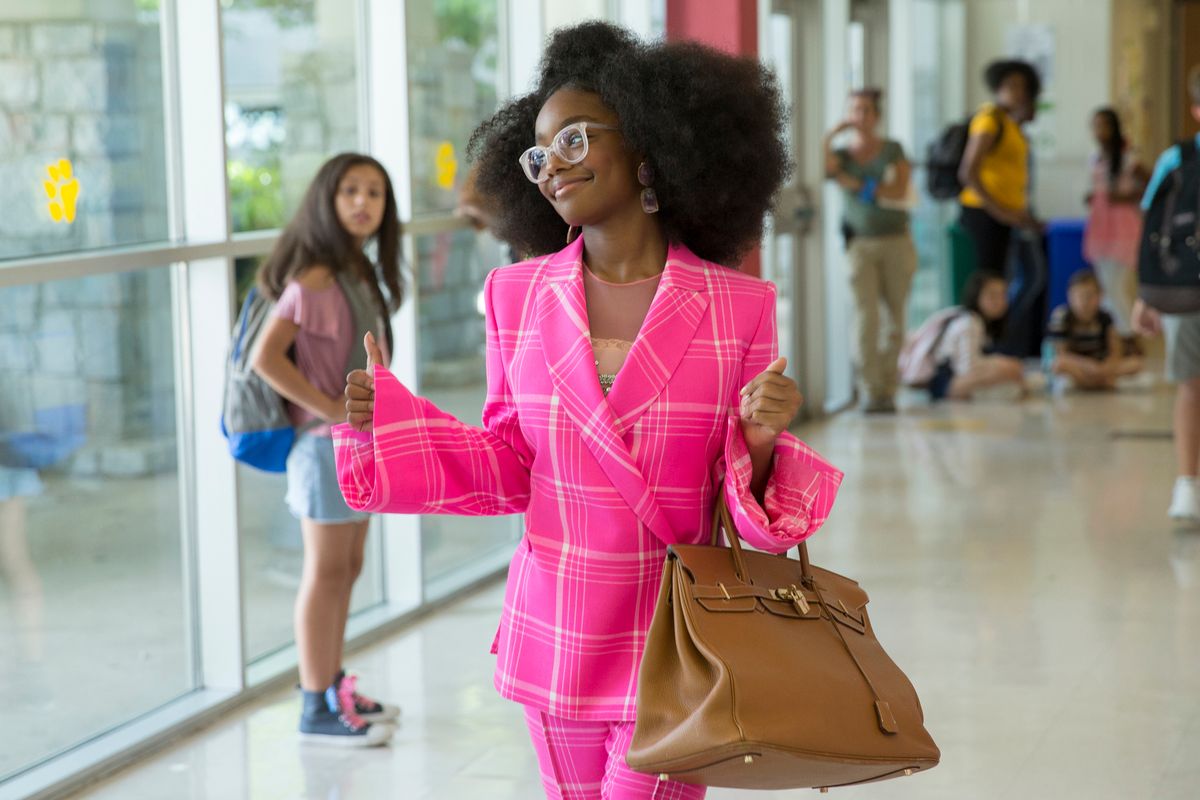 Earlier this year when I saw the trailer for Little, I was ready to buy my ticket. The fact that it is executive produced by the uber talented 14 year-old wunderkind Marsai Martin, was the clincher. It also makes her the youngest executive producer ever on a feature film.
Major props!
We know Marsai from playing Diane, the eye-roll attitude having teen on ABC's Blackish, but she is growing her own empire backing projects that feature people of color on the large and big screen. Her Genius Productions studio is going to be lit! I am looking forward to seeing that other projects are up her sleeve.
Anyway, back to Little. The premise of the film is this:
A ruthless tech mogul, Jordan Sanders (Regina Hall) receives the chance to relive the life of her younger self (Marsai Martin) at a point in her life when the pressures of adulthood become too much for her to bear after a girl she offended wishes she was little. Jordan receives help from her overworked assistant, April (Issa Rae), to find a way to revert to normal.
Little is directed by Tina Gordon, and is produced by Will Packer and Kenya Barris.
It is important for girls of color to see themselves being portrayed on film—Little being backed by a girl of color who's a teen while having a supporting cast full of women of color is what the world needs more of. Often overlooked, I hope that this film is majorly successful, so that other movies featuring young girls of color can come to the screen.
From the looks of the trailer and reviews from advanced screenings, Little is going to be good. I can't wait to see it when it hits theaters on Friday, April 12th.
Do you plan on seeing Little?