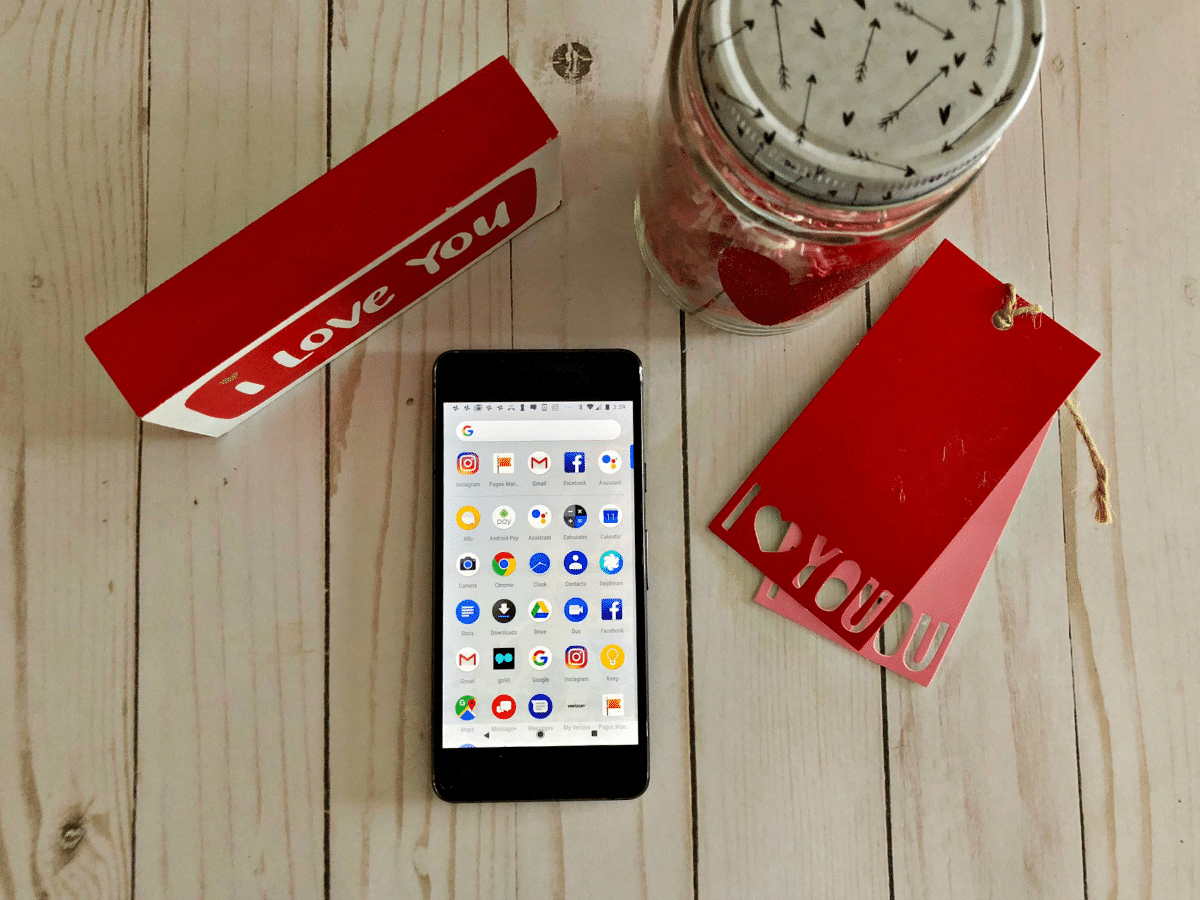 As a paid VZW Ambassador, this post features Verizon products and services.
Around this time of year, love is in the air. But if you are single or not attached or even in between Boos, Valentine's Day and other romantical festivities may have you feeling more like a Scrooge than like Cupid. Trust me, I've been there and I can relate.
Which is why I have always been an advocate of one loving oneself. When you love yourself, you aren't dependent on getting it anywhere else. It also makes you able to love someone else that much more when you are shot with Cupid's arrow.
Alongside self love, you can also rely on Google Assistant (click HERE) to help you get through Valentine's Day.
Over the past month or so, I've been getting quite acquainted with the Google Pixel 2 device as a Verizon Ambassador. One of the features that I enjoy using on the phone is Google Assistant, which can help you with virtually everything. From facts, to directions, to recipes, to tips, Google Assistant as your right hand man (or woman) to help you complete tasks virtually.
And during this time of year, it can also help you with your questions about love, even if they are comical and shallow. Don't sulk or brood this Valentine's Day—keep it funny with these 25 Questions About Love You Can Ask Google Assistant.
Before asking these questions, make sure to say: Hey, Google…
History
What is the origin of Valentine's Day?
What day of the week is Valentine's Day?
What is the official flower of Valentine's Day?
Who is Cupid?
Just for Fun
Will you be my Valentine?
Do you love me?
How do you love thee?
Do you prefer love or war?
Have you ever been in love?
Does he(or she) love me?
Inquiring Minds Need to Know
What is a good gift for Valentine's Day?
Where can I buy fresh roses near me?
What is a good recipe for a romantic dinner?
How do you make heart shaped cookies?
What movies are playing at the theater on Valentine's Day?
Setting the Mood
Can you recommend a Valentine's Day playlist?
What are the most popular love songs?
Where can I buy sexy lingerie?
What are some good romance novels?
Silk or satin?
Hypothetical
Will I ever find love?
Who loves me the most?
Will I ever get married?
Is my true love out there?
Am I ready for love?
Of course, the answer(s) that the Google Assistant may give you aren't to be taken too seriously, but it can liven up your Valentine's Day.
Give it a shot and let me know what you think. Google Assistant is available on most devices through the App Store and Google Play.
Click HERE to read my previous #BetterMatters content, powered by Verizon.