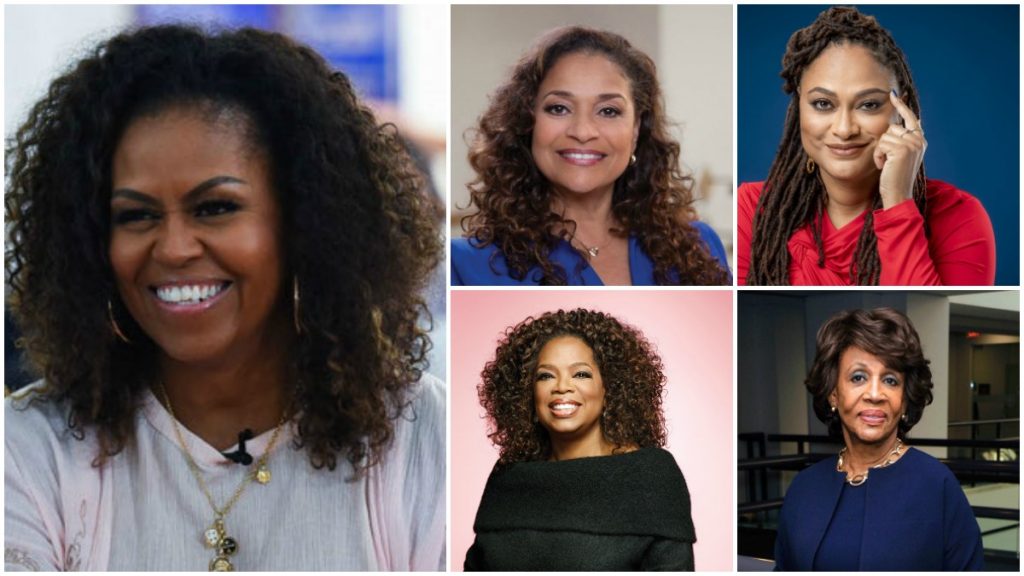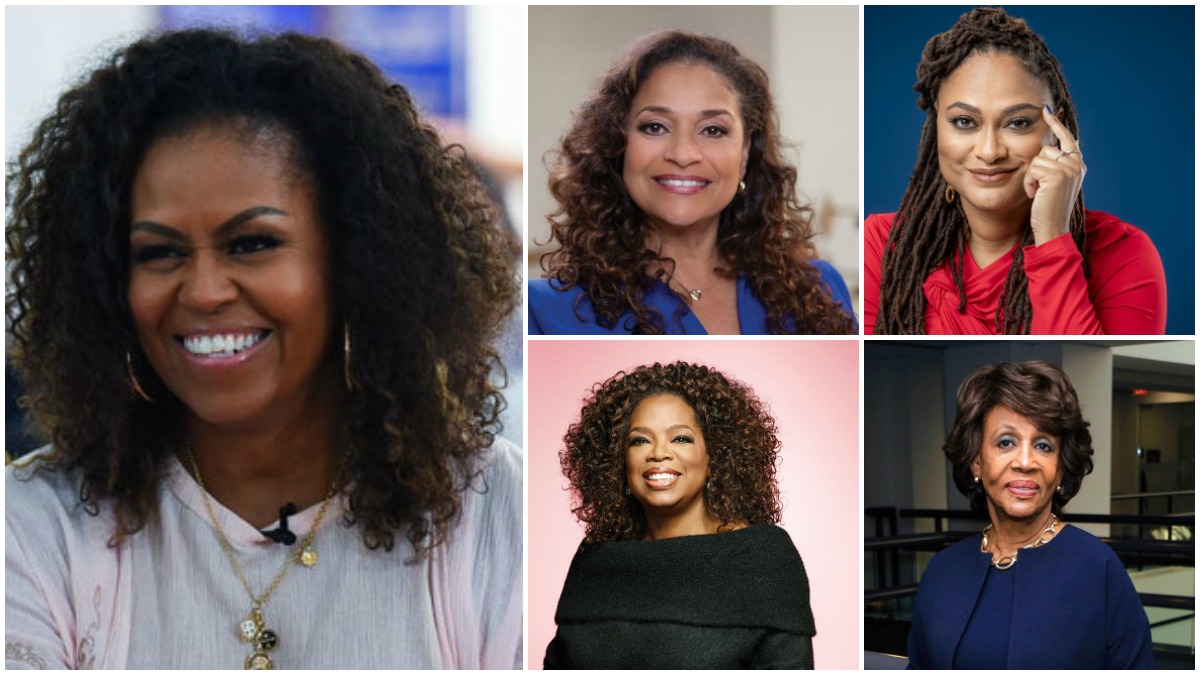 March is Women's History Month, and a time to share uplifting content that helps to inspire and encourage women. I love my sisterhood and being in the company of hundreds of thousands of women who have made their mark on the world.
I am sharing my list of 20 Women of Color I Most Admire because, as a Black woman, it is important that I showcase women who often get overlooked. You'll see plenty of faces on my list who are household names, but there are a few unsung heroes on the list as well who I hope you will get to know, if you haven't already.
In no particular order (except for the first one)!
1. Michelle Obama
One of the highlights of the last couple of years has been the opportunity to see Michelle Obama on stage during her book tour for Becoming. When it comes to being a woman who has it all–brains, beauty, and brawn while doing so with all eyes on her is not only impressive, it's inspirational. Michelle is the aunt and sister-friend we all need, and it has been a pleasure watching her rise.
She is the one person I would love to meet the most.
2. Angela Bassett
Angela Bassett is in her 60's and has had a storied career that is still going strong. She's played the role of so many iconic women of color including Tina Turner, Betty Shabazz, Katherine Jackson, Rosa Parks, and Coretta Scott King, all triumphantly. She's one of my favorite actresses, and I can't wait to see what she does next.
3. Maxine Waters
Auntie Maxine Waters isn't a fan of you wasting her time, and neither I am. She's been a steady force in the House of Representatives as one of the few women of color to serve, and she hails from St. Louis, my city. I love how unabashedly she speaks up for those who cannot, and she is one of my heroes for sure.
4. Diahann Carroll
Oh, how I love Diahann Carroll. Growing up, I saw her on Dynasty and in films like The Five Heartbeats, and always a fan of her poise and grace. Recently, after her death at age, I revisited some of her work, including her show Julia, the first TV series to star a Black woman in a leading role. Her career spanned 60 years, and she left us with so much goodness. God, I miss her.
5. Shirley Chisholm
When I think of courage, I think of Shirley Chisholm. She was the first Black woman elected to Congress in 1968, and was the first Black women to run for the Democratic presidential nomination in 1972. It took tons of courage for her to do epic things, and she had it and then some. God bless Shirley Chisholm.
6. Ava Duvernay
Speaking of firsts, Ava Duvernay is Compton's own, and the first Black female director to be nominated for a Golden Globe for Best Director for Selma. and the first Black female director to have her movie nominated for Best Picture at the Academy Awards. Her opus, When They See Us, is still garnering accolades and attention the world over, rightfully so.
As a creator, I respect and admire Ava's hustle, drive, and craft. She inspires me in so many ways.
7. Rita Moreno
Puerto Rican triple threat Rita Moreno is a force, and has been breaking down barriers for over 70 years. As one of the few people with an EGOT (Emmy, Grammy, Oscar, and Tony award), she is still on the scene doing her thing and we all should be grateful for that.
8. Debbie Allen
Growing up watching Fame, I wanted to be just like Debbie Allen aka Lydia Grant. I couldn't really dance that well, so that was out, but that doesn't stop me from being a huge Debbie Allen fan. During he career, she's choreographed moves like Coming to America, directed series like A Different World, and continues to show us that age ain't nothing but a number. She's still got it.
9. Ruby Dee
Ruby Dee reminds me so much of my grandmother. Not just her looks, but the way that she carries herself. That certain look that she gets in her eyes, it is so much like my grandmother. I have always been pulled to this woman, seeing her in classics like A Raisin in the Sun. What a talent and what a heart. I hope to like her one day.
10. Rosa Parks
A true pioneer, you cannot have a list of inspiring women of color without Sister Rosa Parks being on it. She is often referred to as the Mother of the Civil Rights Movement, and I don't know what history would look like for us had it not been for her.
11. Oprah Winfrey
What else can be said about Oprah? She's a powerhouse brand and one of the most recognizable people on the planet. Her business savvy has always impressed me, and she is my mentor in my head. From humble beginnings to being one of the world's most richest people, Oprah Winfrey has earned it.
12. Maya Angelou
I fell in love with words because of Maya Angelou. Her work behind the pen and later in films and entertainment has made her a staple, and I sometimes feel we didn't deserve her. She may no longer be with us, but thank God her work lives on.
13. Cicely Tyson
What can I say that hasn't already been said about Cicely Tyson? This woman in her 90's and still taking the world by storm.
14. Betty Shabazz
Sister Betty Shabazz was an educator, activist, and wife of Malcolm X. There's something about her quiet spirit that resonated with me when I saw her interviews on television in my 20's—she had been through a lot and yet, pressed on with her head held high.
15. Madam CJ Walker
Sarah Breedlove, known as Madam CJ Walker, was the wealthiest self-made woman in America. Creator and head of Madam CJ Walker Manufacturing, she made hair products and amassed a fortune. She created a blueprint for us to follow, and I am very appreciative of that.
I am looking forward to seeing the Netflix series Self Made: Inspired by the Life of Madam CJ Walker which is due to be released on March 20, 2020.
16. Cathy Hughes
Head of the Radio One and TV One empire, this woman is truly remarkable. In 1999, she became the first Black woman to head publicly traded company, and her imprint as an entrepreneur has been solidified.
 17. Coretta Scott King
She may be widely known as the wife of Dr. Martin Luther King, Jr., but she made her own path after his assassination, which some people gloss over. A civil rights activist in her own right and a champion for continuing her husband's legacy, she was a brilliant woman who the world didn't deserve.
18. Harriet Tubman
Abolitionist and Underground Railroad network creator, there is nothing that I can write about her that is worthy enough. The strength she had free so many people while risking her own life is something that deserves more than a few sentences on a blog. There would be no me without Harriet Tubman.
19. Rihanna
Rihanna may be the youngest woman of color representing on this list, but she has made herself a legend during the 15+ years she's been on the scene. Now with an expansive empire that includes Fenty Beauty, Savage X Fenty, a clothing line and a musical career with millions of records sold, she is a true bawse!
20. Fannie Lou Hamer
Co-founder of the Freedom Democratic Party as well as a voting and women's right activist, Fannie Lou Hamer took the worldwide stage at the 1964 Democratic Convention when she stood up and spoke out about the deplorable conditions and mis-treatment of Blacks in her home-state of Mississippi. I saw her speech when I was a freshman in high school, and it was then that I fell in love with her grit and her determination. We owe her so much.
While there are hundreds of Black women whom I must admire, this list of 20 will serve as a short glimpse at those who have made such a difference in my life, and in the lives of millions of others.
Who are the women of color who inspire you?