If you don't know a lot about Shirley Chisholm, then you need to ask somebody. Mrs. Chisholm was a political star in male/white dominated field, and she broke so many barriers for all of us.
Here's a little of her resume: Shirley Chisholm became the first Black woman to serve in Congress, representing New York's 12th District, where she did so for seven terms (from 1969 to 1983).
What makes her even more remarkable is that she ran for president of the Unites States in 1972, and was the first Black person and first woman (of any race) to run for POTUS.
Her legacy is deep, and she is a woman that we can all look up to and aspire to be like.
I am sharing 15 Shirley Chisholm Quotes That Will Inspire You because–well—we can all use some encouragement these days.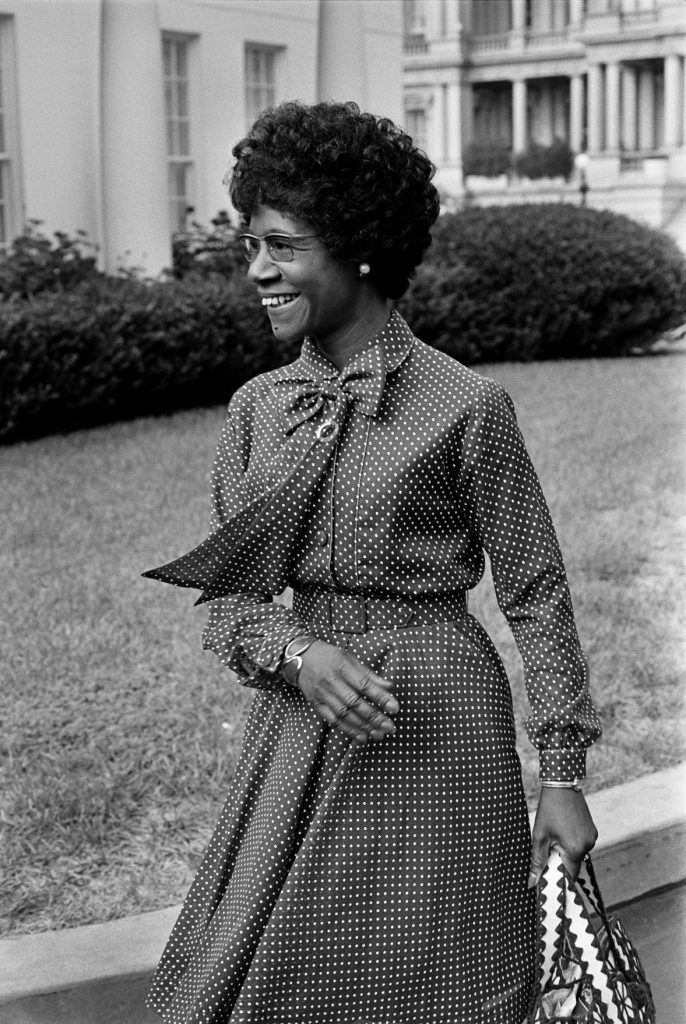 Get some Girl Power from Shirley:
"Service is the rent we pay for the privilege of living on this earth." 
A life of service is a life well-lived. We must be of service to others, always.
"Defeat should not be the source of discouragement, but a stimulus to keep plotting."
We fall down, but we must get up. Learning from our mistakes and mishaps make us not only human, but it makes us better.
"Health is a human right, not a privilege to be purchased."
Shirley said this in the 70's, and it is still true today. One day, I hope our country will get this right.
"Women must become revolutionary. This cannot be evolution but revolution."
Mamas, we are powerful, even more together than we are apart.
"I love America not for what she is, but for what she can become." 
Our country has a lot of issues and problems. She saw this and wanted us to become the country she knew we could become. We still have such a long way to go.
"You must not lose faith in humanity. Humanity is an ocean if a few drops of the ocean are dirty, the ocean does not become dirty."
There is still good in this world, despite the focus on evil. It may seem like evil is winning, but the good will prevail.
"I'm looking to no man walking this earth for approval of what I'm doing."
We don't not need approval from men, period. The approval should come from ourselves.
"I'd like them to say that Shirley Chisholm had guts. That's how I'd like to be remembered."
Oh yes, Shirley. There's so many wonderful things about you to remember.
"When I die, I want to be remembered as a woman who lived in the twentieth century and who dared to be a catalyst of change. I don't want to be remembered as the first black woman who went to Congress. And I don't even want to be remembered as the first woman who happened to be black to make a bid for the Presidency I want to be remembered as a woman who fought for change in the twentieth century. That's what I want.
She's deserving of all of this.
"At present, our country needs women's idealism and determination, perhaps more in politics than anywhere else."
Still. This quote is over 35 years old, yet still remains true.
"Don't listen to those who say YOU CAN'T. Listen to the voice inside yourself that says, I CAN."
Always keep your circle not only honest, but encouraging.
"I am, and always will be a catalyst for change."
We should all aim for this.
"We must reject not only the stereotypes that others hold of us, but also the stereotypes that we hold of ourselves."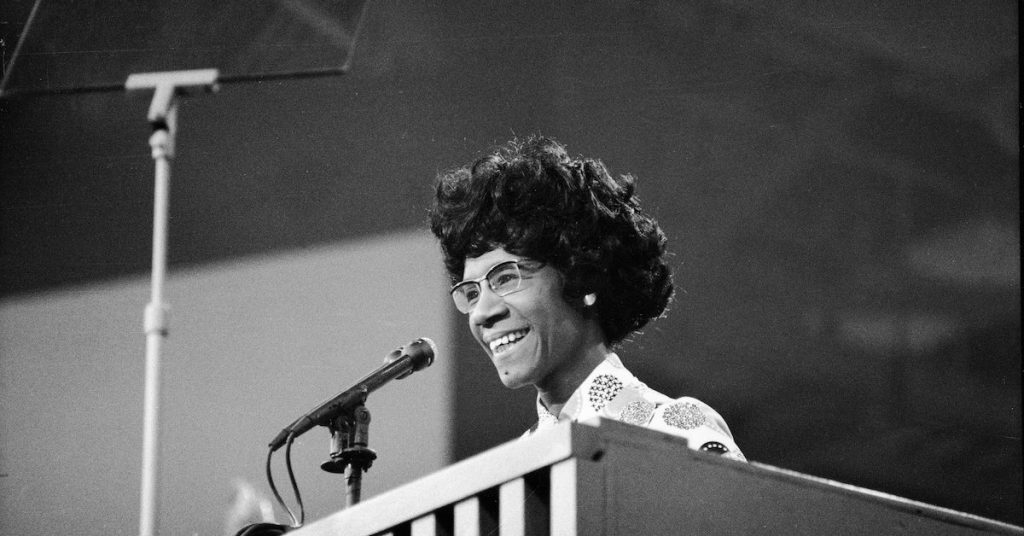 Reject stereotypes! That's the quote.
"If they don't give you a seat at the table, bring a folding chair."
I carry one everywhere I go. Mentally. Emotionally. Spiritually.
"You don't make progress by standing on the sidelines, whimpering and complaining. You make progress by implementing ideas."
You have to do the work.