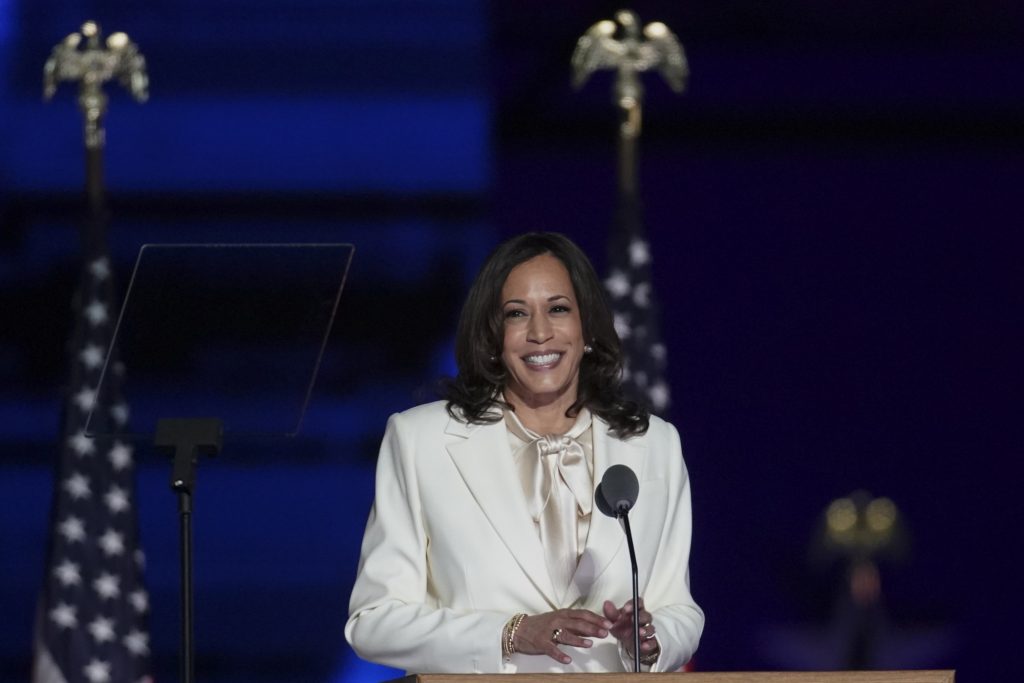 Black women, exhale. Asian women, raise a glass. Working mamas, rejoice. Women, unite!
There's a new Vice President elect in town, and she is Kamala Harris. While her rise to the top has been hard-fought and well deserved, she has broken that ever-present glass ceiling in the White House. Kamala Harris will be the first woman Vice President and the first Black woman and Asian woman to serve us in this way.
No matter what political fence you are on, we should all be excited about Vice President Elect Kamala Harris.
Here's why:
She's Momala
Like many of us working moms, she is leading her best professional life, while helping to raise her family, which consists of her step-children, her grandchildren, her sister's children, and their children. Her Auntie status is amazing, and she does a good job exemplifying what I always preach—Work Life Management.
It's not about balance, but managing those all important two factors in our lives, which help make us the women that we are, and the women that we aspire to be.
She's tough
I remember when it was first announced that Kamala Harris would be Joe Biden's running mate, one of the first things we all got excited about was her would-be sparring/debate session with Vice President Pence. Harris is known for being tough, and her strong and fierce questioning during televised Senate hearings always caused a stir.
We know that she has what it takes to help lead the country, and we know she won't take any mess.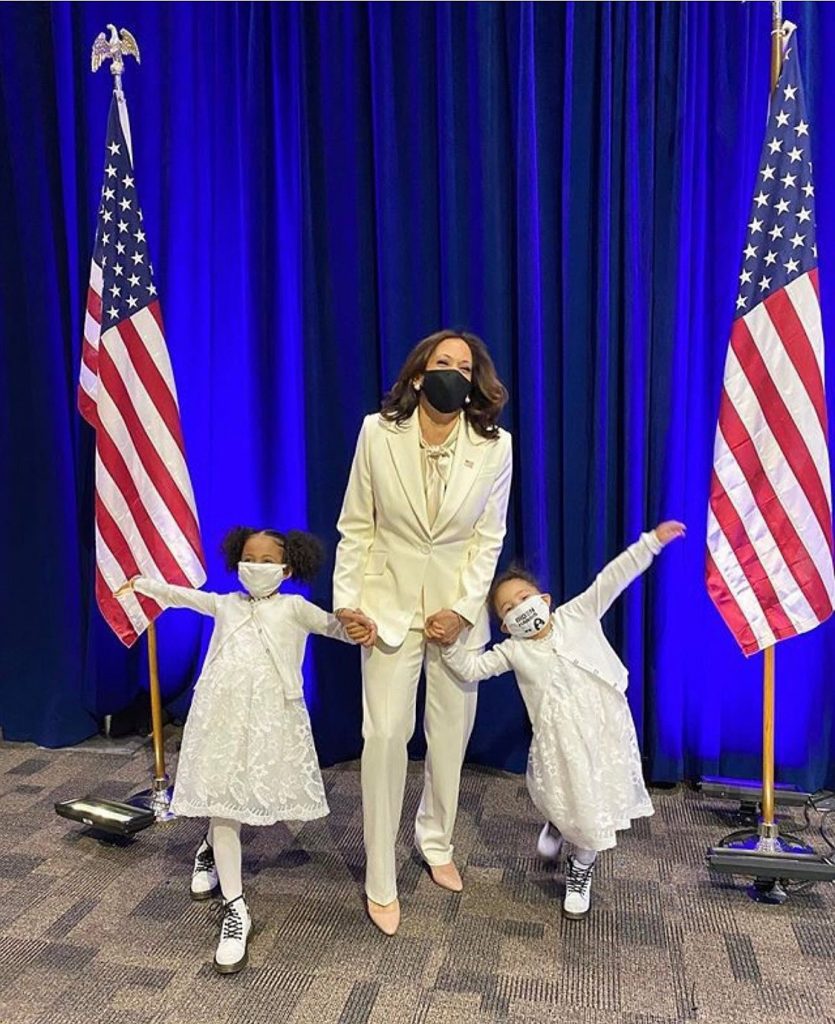 She's a woman
That glass ceiling has been broken into a thousand pieces. Hillary Clinton cracked it, but Kamala shattered it into smithereens.  We should be proud that finally, in 2021, we will have a woman in the number two position. Why did it take so long?
She's all of us
Whether you are a careerist, professional, Vice President Elect Kamala Harris is every woman. We finally have someone in the executive branch leadership that looks like so many of us! During a time where we've all been pushed and pulled apart, I believe that Kamala Harris and her team will lead us towards healing those wounds, while bringing us together. We need that. Our daughters need that. Our world needs that.
I am so looking forward to seeing what these next years bring us under the leadership of a Biden and Harris partnership. Vice President Kamala Harris is a history maker, and I am so very elated that she will be able to serve us at the top. Shirley Chisholm would be proud of our Madam VP!
Are you excited about Vice President Elect Kamala Harris?