If you are trying to get a head-start on your holiday shopping list, look no further. As an avid reader, I love reading books, and I am often reading a book while listening to an audiobook at the same time. Over the last few months, I've purchased several books from Black creatives and authors who share their expertise on a variety of subjects. Now that the holiday gift buying season is upon us, I wanted to share with you my Holiday Book List.
5 Books From Black Creatives. Let's begin!
I Am the Bag: Securing Affirmations for Women Entrepreneurs
Ashlee Nicole
I first met Ashlee Nicole back in 2016. She was recommended to me for photography, and I've used her for another photoshoot in 2018 as well. She is the owner of Artistry Studios in St. Louis which is a boutique creative agency specializing in brand design and photography. Her book, I Am the Bag, was written for women entrepreneurs. Ashlee shares her journey of gaining confidence and strength through being a business owner. I found her book refreshingly honest and and encouraging, too.
You can purchase Ashlee's book I Am the Bag on Amazon HERE.
The Black Girl's Guide to Calm
Jamie Fleming-Dixon
Jamie's brand The Black Girls Guide to Calm is an amazing dose of fresh air. Written with a focus on women's health and wellness with self-care and affirmations as the focus, I love following her on Instagram, and was excited to read her book of the same name.
The Black Girl's Guide to Calm shares practical tips and advice for creating more calm and peace in your crazy, chaotic life. Reading it has helped me a lot, and has taught me the power of meditation and proper breathing techniques. Add this to your holiday book list, and give it to someone as a gift, or buy it for yourself.
Purchase The Black Girl's Guide to Calm HERE.
Mugs Could Never: 23 Affirmations to Combat Mental Burnout
Winnie Elizabeth Caldwell
You may see a pattern in my holiday book list, and this latest pick is no exception. Mugs Could Never is a cleverly written book full of positive affirmations that we all need to help us get through not-so-easy days. Short, yet sweet and full of encouragement, this book helps you bring out your fullest potential while giving you the opportunity to recognize your greatness.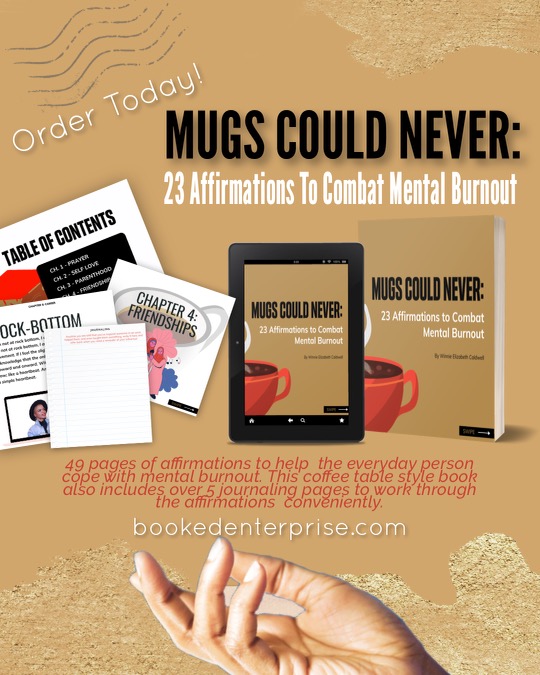 Winnie is not only a beast when it comes to branding and being a service to others, but she is also my mentee, and I am so proud of her and what she has achieved thus far.
Buy your copy of Mugs Could Never HERE and tell her that I sent you!
An Introvert's Guide to Surviving a Global Pandemic (Or 25 Things We've Always Done to AVOID people!)
William I. Dawson
Let me preface this by saying that I am very close to the author of this book (he happens to be my better half), but that is not why this book is on my list. For the year that has been something we've never experienced before, it is just what the doctor ordered. Even after eight months, we are still dealing with COVID-19 and its effects, and learning how to do life without going to concerts, and theaters, and traveling on a whim.
An Introvert's Guide to Surviving a Global Pandemic is the read you didn't know you needed. And NO you don't have to be an introvert—in fact, this book helps extroverts like me make the most out of our "stuck in the house" time that we've been experiencing (and will continue to experience) while we get through this. It's funny, oh-so-real, and might even inspire you to create your own introvert way of living.
You can purchase your copy HERE.
Glory: Magical Visions of Black Beauty
Kahran and Regis Bethencourt
This husband and wife duo have created a sensation on the internet with several images that have gone viral. Their striking photos showcasing Black children art worthy of being hung in the finest of galleries, and now their work can now be seen in a coffee table book called Glory: Magical Visions of Black Beauty.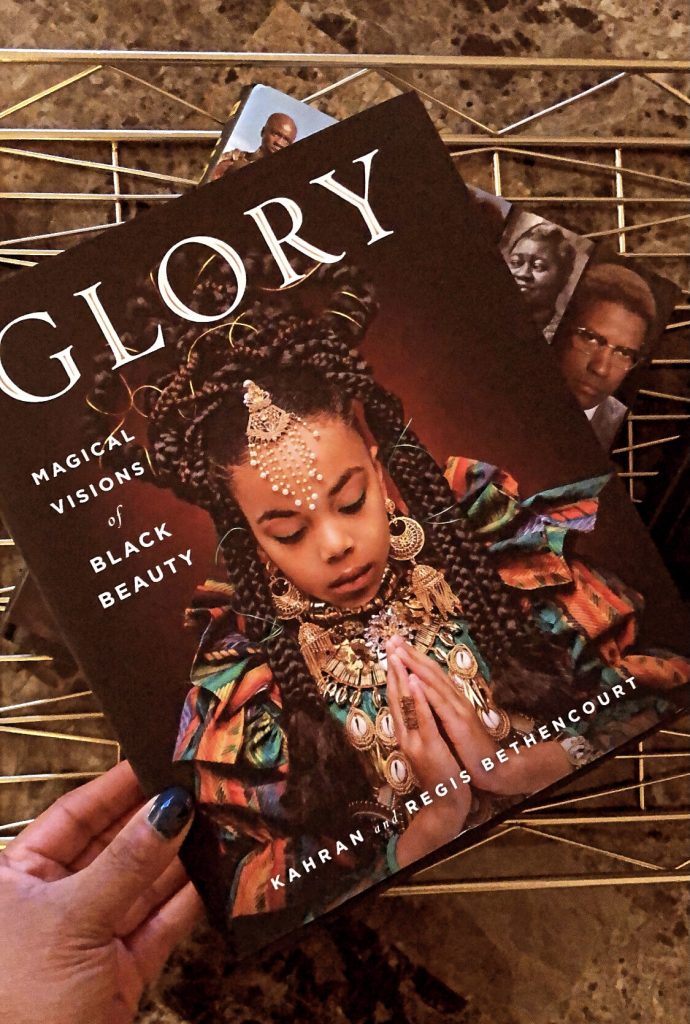 When it comes to buying books from Black creatives, this masterpiece needs to be on your list.
Click HERE to purchase.
My wish is that you buy at least one of these selections on this list of books from Black creatives. We need to make sure to support our Black artists, and a book from one of these authors is a gift that will continue to keep giving.