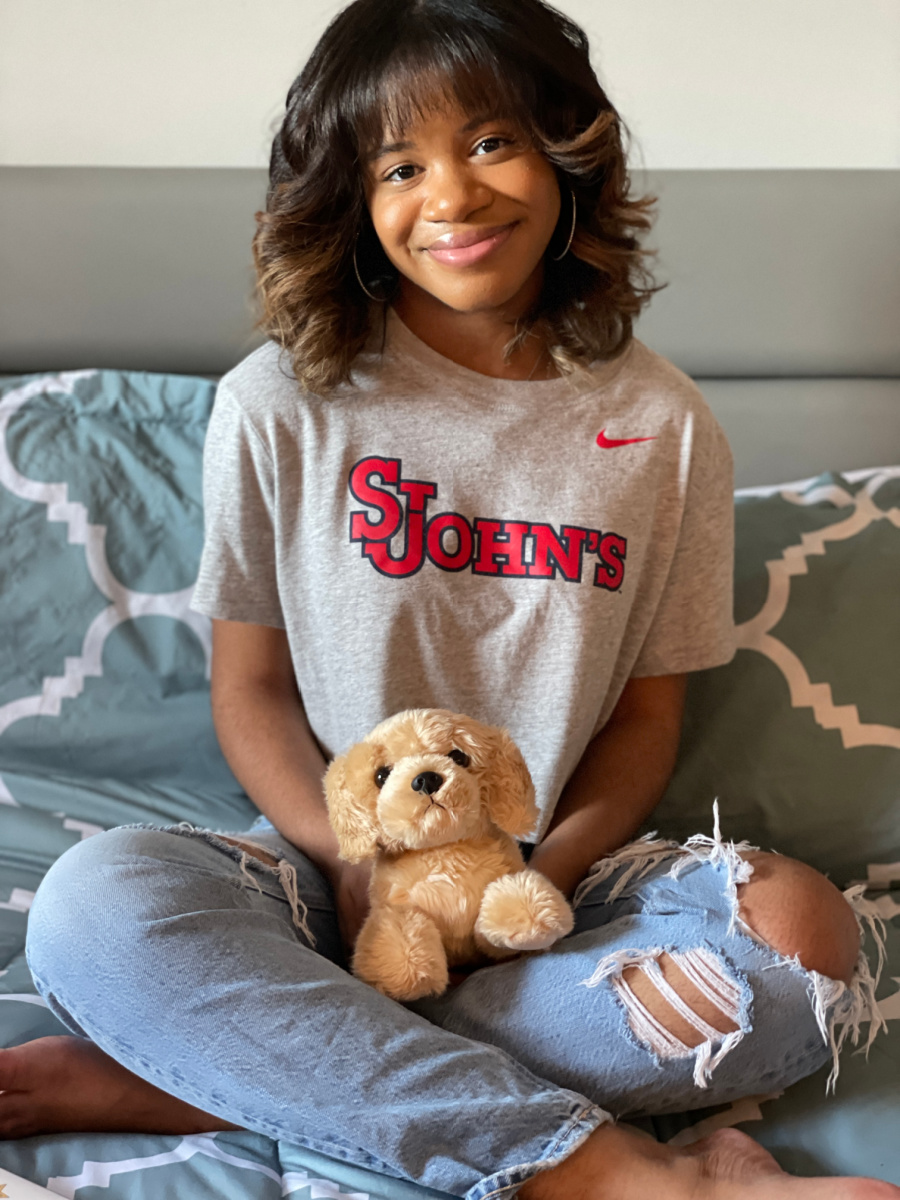 The following post is a part of my Empty Nest Series–an ongoing chronicle of my experience with being the mother of two adults, one living in Los Angeles and the other an incoming college freshman.
When my daughter announced in grade school that she wanted to attend college out of state, I thought it was a passing fad. I was wrong. She never wavered from this position and when it came time to apply for college, she applied to schools all located out of state. Once the decisions came in and she was accepted, she had her choice of three schools that she most wanted to attend.
It all came down to the fact that one school was offering way more than the others—room and board. This was enough for my daughter to decide on attending St. John's University, a private college located in the Queens borough of New York City.
Once she accepted her scholarship and future Johnny status, it was time to make sure that it was the right decision for her needs. I planned a trip to visit the school for a weekend.
This was especially fabulous because St. John's University curated an Accepted Students Day on April 9th, and all accepted students were invited to participate. It was a day for incoming students to see the campus and involve themselves in the student life the university offered.
Here are my college visit do's and don'ts that all parents should keep in mind when taking a trip to visit a school.
Make a list
Before departing for your college visit, sit down with your future college student and make a list of things the both of you want to find out or see during your visit. For instance, it was important for my daughter to see the dorms, the dining halls, and the Business College where most of her classes would be taking place.
I wanted to see those things as well, but was most interested in meeting the faculty and seeing the common areas and library.
Don't just wing it.
Participate in everything
There were plenty of activities planned for the day, so we made sure to get there on time so that we could participate in as much as possible. We were able to indulge in the pep rally, financial aid discussion, dorm tours, chat with Dean of Communications, and more. Once the day was over, we both felt comfortable that she was making a good decision to attend St. John's University.
Don't just attend the major events.
Have questions ready
Have your questions ready so that when you are prepared. With so many students and parents visiting the school, there's a limited about of time to talk to faculty and staff. Make the most out of your visit by being both efficient and on-the-ball.
Don't be the parent that doesn't ask questions.
Get the schedule
St. John's University sent out a schedule via email to us about two weeks before Student Acceptance Day, and it was updated about 24-hours before with a few changes due to inclement weather. Having the schedule helped us not only plan our day while being organized, but gave us a sense of what the offerings were and what we could look most forward to.
Don't be unprepared.
Tour as much as you can
If the college is giving tours, make sure you view as much as you can. Dorms, common areas, classrooms, gym, library, dining halls—try to see it all so that you both can get a feel for the student life and culture of the campus.
Don't just stay in one spot.
Start saving early
Have a fund or savings that is dedicated to college visits. Airfare, hotels, transportation, food and other items can be costly, especially now. Putting a little away each month can help you make the college visit without breaking the bank. Also, make sure you budget in purchases at the campus store so that they can have some merch to bring back home.
Don't get caught off guard with the cost of a college visit.
Get deals
St. John's University created a page on their website that is dedicated to college visits. It has a list of nearby hotels (with mile approximation) and a discount code for visitors. We were able to save 25% off of the total cost of our hotel by using the discount code.
There also may be discounts for ride sharing, transportation companies, food, and other items.
Don't pay more than you need to.
Explore the area
Don't just tour the campus–get a feel for the area. While we were visiting, we were able to see the surrounding areas and neighborhoods. We located the nearest Target, shopping mall, salons, and more, making both of us feel at ease that she would be close to the things that she would most need while at school.
Don't just stay nearby, Look around.
Have fun
We made sure to get some fun in as well by trekking into Manhattan two of the three nights we were there to take in Times Square and midtown, making even more memories together.
Don't just make it all about business—enjoy the experience.
I hope my list of college do's and don'ts helps to make your experience less-stressful. Once we were done with our visit, we both knew for sure that the campus was the right fit for her and we are both so proud that she is attending.
Do you have any college visit do's and don'ts that isn't on my list? Please share.
Save for later