At 42 years old, I feel like I've finally hit my stride. I understand my body and what works for me and my shape. I also know how to pick out clothing that flatters where it needs to and downplays my negative areas.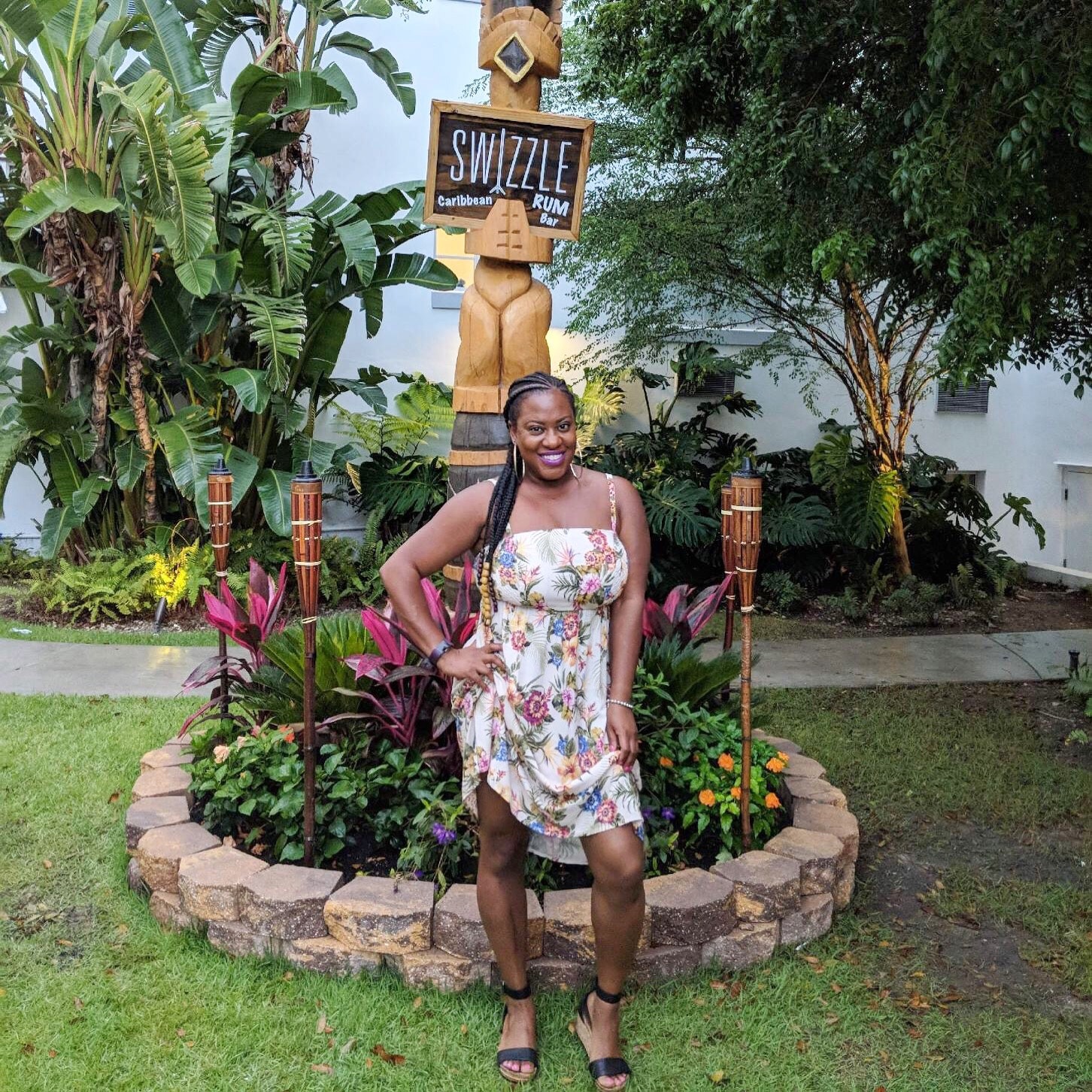 I receive so many people asking how I am able to be fabulously fly while collecting my frequent flyer miles, so I thought I would share some tips on how to slay your style while traveling—specifically for the 40 and up set.
Dresses that flatter
Dresses are great on almost any figure and are great to travel with since they are one-piece and doesn't take up much space in your luggage. Most dresses can be rolled for maximum room, and then hung up once you arrive at your destination.
If you are tall, a maxi dress and elongate your frame and make you look slimmer. If you are petite like me, find dresses that are right above or below the knee. If they are longer, they may cut you off and give you a more stumpy appearance.
Don't be afraid of color
I love color and I use it to my advantage whenever I can. You can select bright colors, or more pastel muted tones depending on your personality and style. Using color can help being out your features and looks awesome in your vacation photos.
Black is a color that we all love, but try to shake it up a bit by wearing colorful hues. You may find that you like the way you look in something colorful. Oh, and don't be afraid of prints!
Comfort is key
You can still look cute and be comfortable. I have a pair of Ugg platform sandals (you can see them in a few pics on this post) that I love traveling with because I can walk miles and them and my feet feel good. Pack items that are comfy to wear and make them your staples.
Sundresses, maxis, and jeans are a must for traveling.
Showcase your best attributes
It is important to know you body type so that you can dress accordingly. I am short-wasted, so I tend to wear things that give me a defined waist and elongate me so I don't look boxy.
I also have muscular legs, so I also like to select clothing that lets me show them off. Know your best assets and don't be afraid to play them up!
Being 40+ doesn't mean that you have to dress drab when you are seeing the world. You are in your prime, so use these tips to live your best life and look your best when globe trotting.
What are your 40 and fabulous tips for staying in style while traveling? Please share in the comments.