As a Cubicle Chick and Digital Diva, I am always looking for great items that make my life easier. I recently had the opportunity to review the iMainGo Ultra Portable Stereo for the iPod and other mp3 players. It's cute, ready for being on the go, and is light!
Simply hook up your iPod or mp3 device to the iMainGo Ultra Portable Stereo and you are listening to the sounds on your device with quality speakers. According to the iPod Observer, "…the iMainGo is without a doubt the best ultra-portable speaker system…"
The iMainGo Ultra Portable Stereo works with the iPhone and all iPods (expect for the iPod Shuffle). It can also be used as a high power external stereo speaker system for any device with a 3.5mm connection including:
iPad
Cellphones
laptops
Kindle
gaming systems
electric guitar
It also works to protect your iPod or mp3 and can be used as a case. It has a rechargeable lithium-ion battery and plug in charger included.
This is an awesome item!
I am giving away one (1) iMainGo Ultra Portable Stereo in the color pink to a lucky reader. To enter, you must "like" me on Facebook, follow me on Twitter, and leave a comment below letting me know you have done as instructed. This contest is open only to U.S. residents, void where prohibited. One winner will be selected at random on Wednesday, April 20, 2011 after 6 pm CST on Facebook. The winner will have 24 hours to claim their item—otherwise another winner will be selected.
I love my iMainGo Ultra Portable Stereo! I know you will too!
Available at: Amazon.com and Target.com
Price: $ 69.95
Website: www.imaingo.com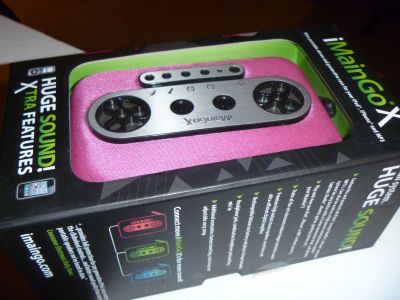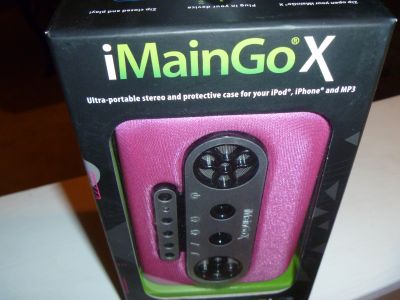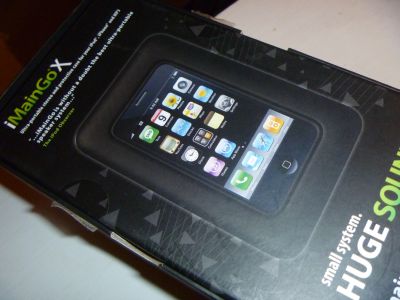 I, The Cubicle Chick, was given complimentary iMainGo Ultra Portable Stereo to review. This by no way affected my review of the product. This is not a paid giveaway.