Despite the fact that the weather hasn't been cooperating lately, spring is officially here and summer is around the corner. That means higher temps and longer days—more time to spend with family and loved ones. It's also a perfect time to "re-invent" yourself with a new look or haircut. I've been wanting to chop off my hair for some time, so I finally did it. I got a chic new curly short crop complete with mohawk and I am loving this new look: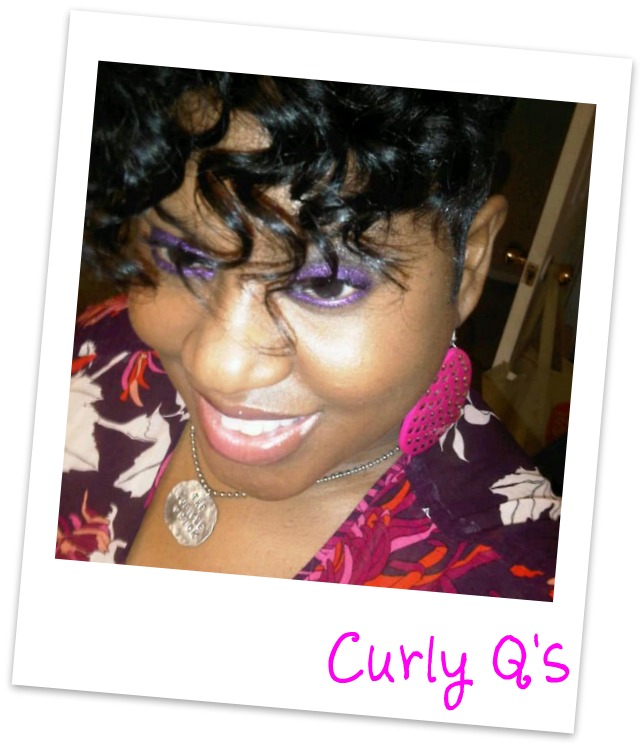 I think the short cut came out nicely—it's been over 10 years since I've had a short 'do. Special thanks to Cre at CREative Styles by Cre Styling Boutique, located in South City St. Louis. If you want a great 'do that is natural or relaxed, Cre is your girl. I love her work!
I also got a nifty new name tag in the mail. Actually, it's a name necklace by Courtney at CoCo-Cooks.com. She makes handmade jewelry and accessories, and I first saw her work on Afrobella's Facebook page. She created a beautiful dog tag necklace for Afrobella, so I instantly hit her up to make one for me. I think it's a wonderful accessory and is oh so fly—and of course, perfect for this Cubicle Chick.
If you want to see Courtney's work, click HERE. She also shares her culinary skills on this site as well.
Do ya like my "necklace"?