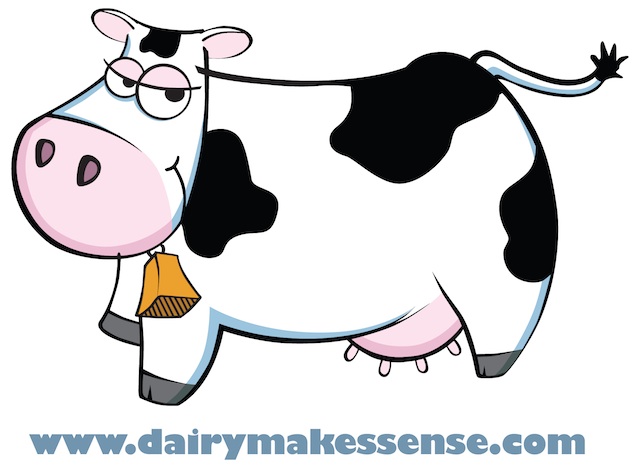 As you may have read in previous blog entries the last month, I am currently in the midst of losing weight and getting in shape. For me, it was not so much as wanting to look good on the outside but I wanted to feel good on the inside. Constantly traveling and eating on the run while selecting poor food choices began to wreck havoc with my health. I gained weight and my vitals (blood sugar and cholesterol) were both higher than they should be. So I started working out and tracking my calories. I also began making healthier food decisions, and so far, I've lost 15 pounds.
The wonderful people at the Midwest Dairy Council want to help us get healthy and fit—from the inside out. Milk is a great way to get in the fit of things. It builds strong bones and nourishes the body. And did you know that milk is a great way to refuel after a workout? Who knew?
Here are some other great, healthy and fit facts about milk:
·         Fuel for an Active Lifestyle — Milk's nine essential nutrients play an important role in fueling an active lifestyle. Drinking milk can be an ideal way to help the body refuel, rehydrate and recover after a workout.
·         Chocolate Milk Is Nature's Sports Drink — Research published in the International Journal of Sports Nutrition and Exercise Metabolism on young adults showed that chocolate milk is twice as effective as commercial sports drinks to refuel exhausted muscles. Part of this is due to its ideal carbohydrate to protein ratio.
·         Whey Protein Packs Energy — Whey protein is a high-quality protein found naturally in dairy foods, and it provides the protein your body can best use to help promote better health. It helps you get the most out of your workout by speeding muscle recovery after exercise and helping build and maintain lean muscle. If you are always on the go like me, try this protein-packed Peanut Butter and Banana Breakfast Shake.
The Midwest Dairy Council wants to encourage us all to get fit the healthy way, so they are giving my readers the opportunity to win a Get Moo-ving Pack. The gift pack is worth $100 in value and includes the following:
a Cuisinart hand blender for your post-workout smoothies
Dairy Makes Sense wicking gear
iTunes gift card
and recipes and ideas for healthy smoothies and shakes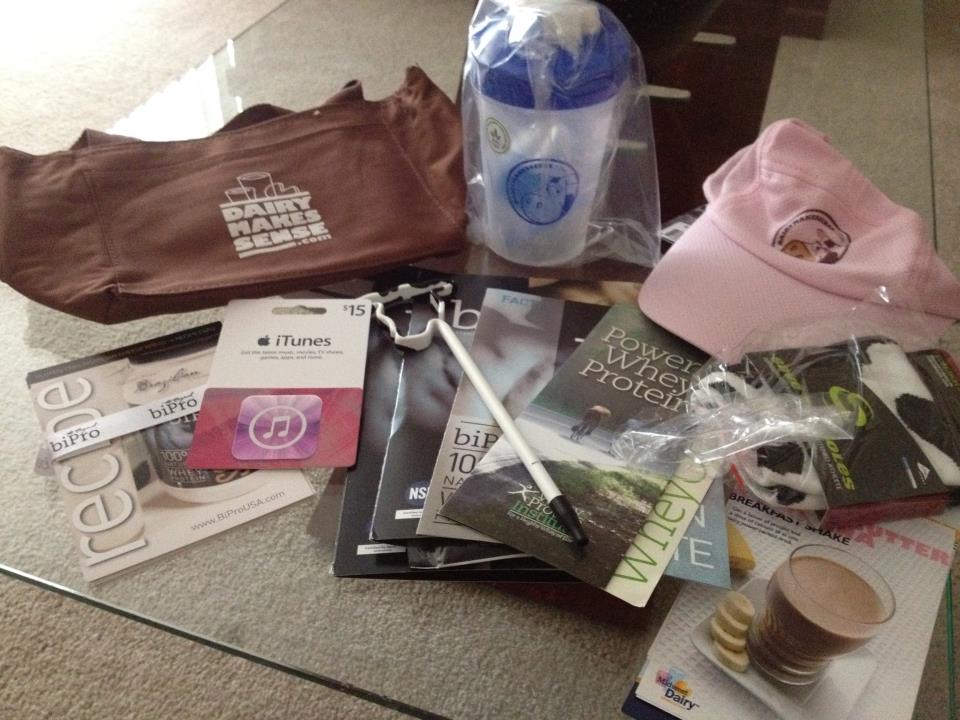 (Blender is not shown)
The Get Moo-ving Pack will help you move and groove while working out and is perfect for outdoor activities which help increase the heart rate and get you moving!
To enter to win, simply follow me on Facebook as well as follow the Missouri Dairy Council on Facebook. Then comment below and let us know what you are doing to be healthy and fit.
One winner will be selected at random after 6pm CST on Wednesday, May 16, 2012. The winner will be announced via Facebook and will have 24 hours to claim prize, or another winner will be selected. Void where prohibited. Open to U.S. residents only.
I, too, have a Get Moo-ving Pack and it is a great way to be fit while being healthy and having fun.
Learn more about the Midwest Dairy Council by visiting their website Dairy Makes Sense. You can also follow them on Twitter HERE.
So how do you stay fit?
15 lbs down. 20 more to go!