This post is sponsored by Curves®.
Okay, so if you are a reader of my blog, it is no secret that I like to take care of myself. I enjoy tedious pampering sessions, trips to the salon, and vacays at the beach are my vices. During my forty plus years which includes over twenty years of motherhood, I feel that I deserve it. Yes, I've earned it!
But, I haven't treated my body well these last few years and it has begun to take a toll on me. The frequent travel, the hustle and bustle of it all has made me neglect my health. Eating out and on the run and stuff has done a number on me. Which is why last month, I began getting my life back on track with Curves.
For a month now, getting fit has been priority number one. Thanks to a partnership with Curves, I've been working to get it right. With just 30 minutes a day with their proven circuit training rotation of machines, I can burn calories and get my heart rate up. Cardio has been where it is at.
I've been putting in the work consistently, and I am pretty proud of myself. While I am not where I want to be yet physically, I am seeing some changes and I am feeling fabulous, honey.
When I am not feeling it and don't want to work out, the staff at Curves help motivated me and encouraged me to keep pushing through it. When those 30 minutes are over, even though I didn't like it during the process, I felt better for doing it.
My body does too.
I have a dress I bought that is two sizes too small (on purpose) and I am hoping to be able to fit this number by December.
Curves is the place you can go to get a good workout in without the judgment. It's an all women fitness experience that you can enjoy no matter your size or age. Curves is less stressful than those gyms that can make you feel self conscious and not up to par. I've found a place to workout that is welcoming, fun, and most importantly, you can feel comfortable being you.
What's more, they are celebrating their 25th anniversary. Check out the Curves website, get in on the celebration, and find a location near you. You can also JOIN NOW and get your first 30 days for free.
I am thankful to Curves for helping me to get back to being a better me on the inside and on the outside. And I am now holiday season ready!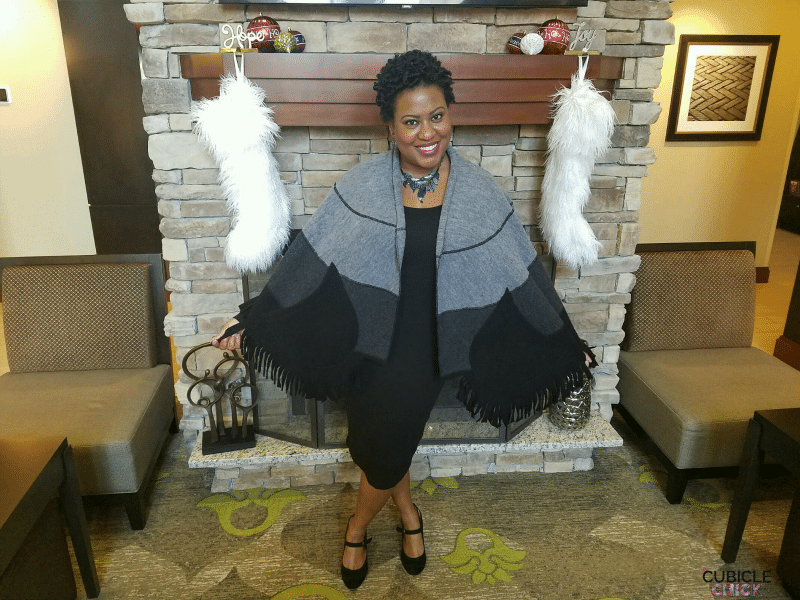 I can't wait to get in that dress! Here's to the glow up!
This post was sponsored by Curves International but the content and opinions expressed here are all my own.