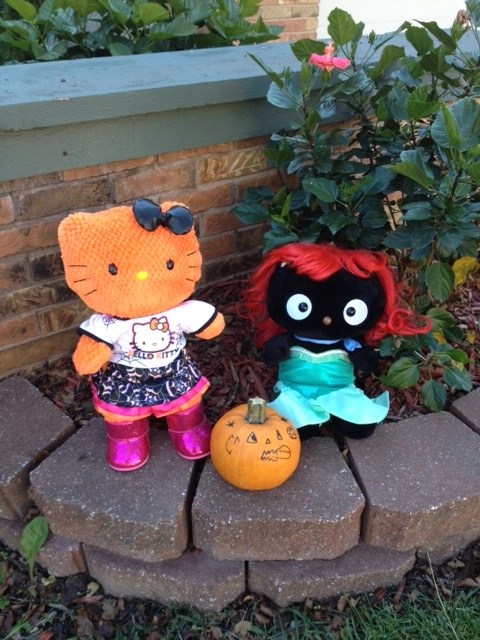 Halloween has always been one of my favorite holidays. For one, it gives me an excuse to dress up and act like a little kid with my kids. In fact, no one expects me to "act like an adult" on Halloween, and for that, I am grateful! Besides the holiday season, Halloween is my favorite time of the year!
Recently, my daughter and I visited Build a Bear Workshop's brand newly redesigned store here in St. Louis, and we purchased a cute Halloween Hello Kitty named Spooky. Halloween would not be complete without a new friend from The Chicklet's favorite place!
Build a Bear Workshop has plenty of fun and frightful things to keep you and your child busy for Halloween. They've got these fabulous and fun 'Kooky Spooky Pumpkin Carving Stencils' to help you and your little one(s) create amazing jack o' lanterns for Halloween. The Chicklet and I plan on using these stencils ourselves to create some carving magic.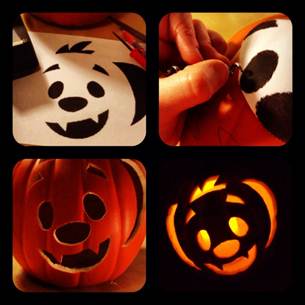 During the month of October, Build a Bear will be posting more Halloween crafts, recipes, and printables on their blog, so make sure you visit often to get your Halloween fix!
Build a Bear Workshop also features Halloween pals like Spooky above and the Pumpkin Pal Teddy, alongside Halloween costumes that any of your child's beary good friends can wear to help celebrate the holiday.
As you can see, Build a Bear has you covered for Halloween! Is your child and their Build a Bear friend ready for Halloween?
I, The Cubicle Chick, am one of Build-A-Bear Workshop's 15 Friends, a campaign created to celebrate 15 years in business and 100 million furry friends. I receive special perks for being a "friend" of Build-A-Bear Workshop. The opinions in this post are all mine.