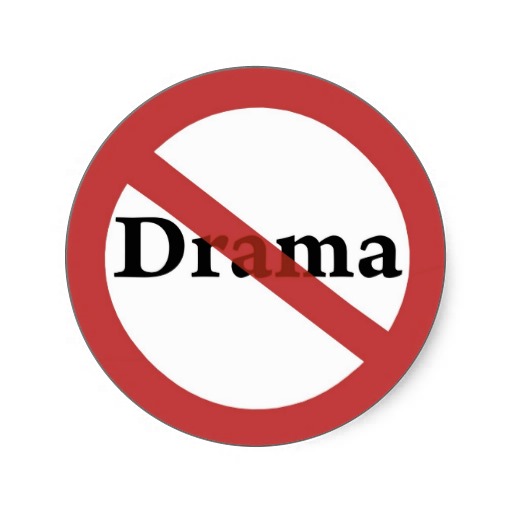 The holiday season is one of my favorite times of the year for a multitude of reasons. For starters, it is a time where me and my family get a chance to spend more time together. During the year, we are all busy with our careers and endeavors and immediate families and responsibilities—the holiday season is a time where we put family first and other things go on the back burner. We tend to come together and show our love in many ways during the holidays, and I am so grateful to have such a strong family unit.
Of course, not everyone shares this type of bond. There are plenty of families and loved ones who have strained relationships due to misunderstandings, drama, etc. It would be nice to write about warm and fuzzy holiday topics on this blog, but the reality is there are real people with real family issues. The holidays can bring out the best and worst in people, thus, can also fuel and propel drama and in-fighting especially if you are estranged.
There was a time in my past that I can say I had a disagreement with a family member that went unspoken—and during the holiday, because of this, we had words and it almost got ugly. Luckily for us, cooler heads prevailed, but sometimes, that is not the case. So I devised six ways to help keep your family's holiday season drama free. Here we go…
1. Be honest.
If you are invited to a holiday party and have problems with a family member, be honest with yourself. Don't attend the get together if you don't think the two of you will get along, or will cause friction or strain. You do not want to ruin the holidays for other family members. Send your regards and do not attend. If you are having an event and think a family member will cause drama, it is okay to leave them off of the invite list.
2. Don't feed the trolls.
Not that your family member is a troll, but you get my point. If a family member is starting drama, just say NO. Remove yourself from the conversation instantly. Do feed into the drama or negativity.
3. Don't assume.
A lot of misunderstandings begin because of assumptions and the failure to communicate effectively. Most family issues can be worked out if talked out and handled like adults. Face the issue with your family member(s) head on and talk it out. Don't blow things out of proportion. Talking before the get together or family holiday party can help ease the tension.
4. Let it ride, set it aside.
If you can, set aside your issue(s) with your family member, at least for that day. Your family is worth it.
5. Say no to gossip.
Gossip in a family brings nothing but negativity. Don't gossip, don't spread lies or what you "heard". Don't fuel the fire.
6. Respect.
In the end, it is all about respect. Respect of yourself, your family members, and your elders. Knowing that you have young kids and older family members watching you and how you act, be the voice of reason. Stay out of the fray if you can, and lead my example.
The Chew's Clinton Kelly also had some tips for family holiday dinners and what to NOT discuss during family events. He uses the DRIP rule:
D ieting (no one cares who is on a diet when it comes to the holiday spread. Do not discuss weight or dieting at the table)
R eligion (unless you know for sure everyone shares the same religion, don't discuss it during mealtime)
I llness (you may be ill or have sick relatives but leave the sick talk away from the dinner)
P olitics (same as religion. Refrain from discussing politics, keep the conversation light)
No family is perfect. But the holiday time is a time to love, share, and give, all in a positive way. I hope these tips help  guide you if you are experiencing family drama.