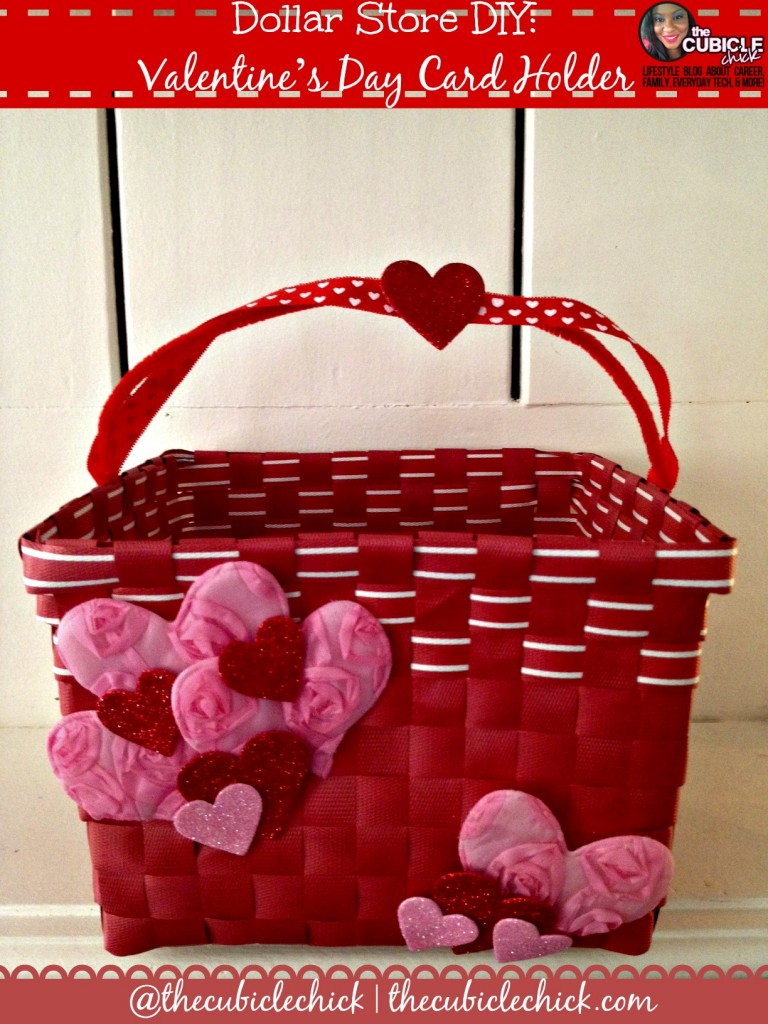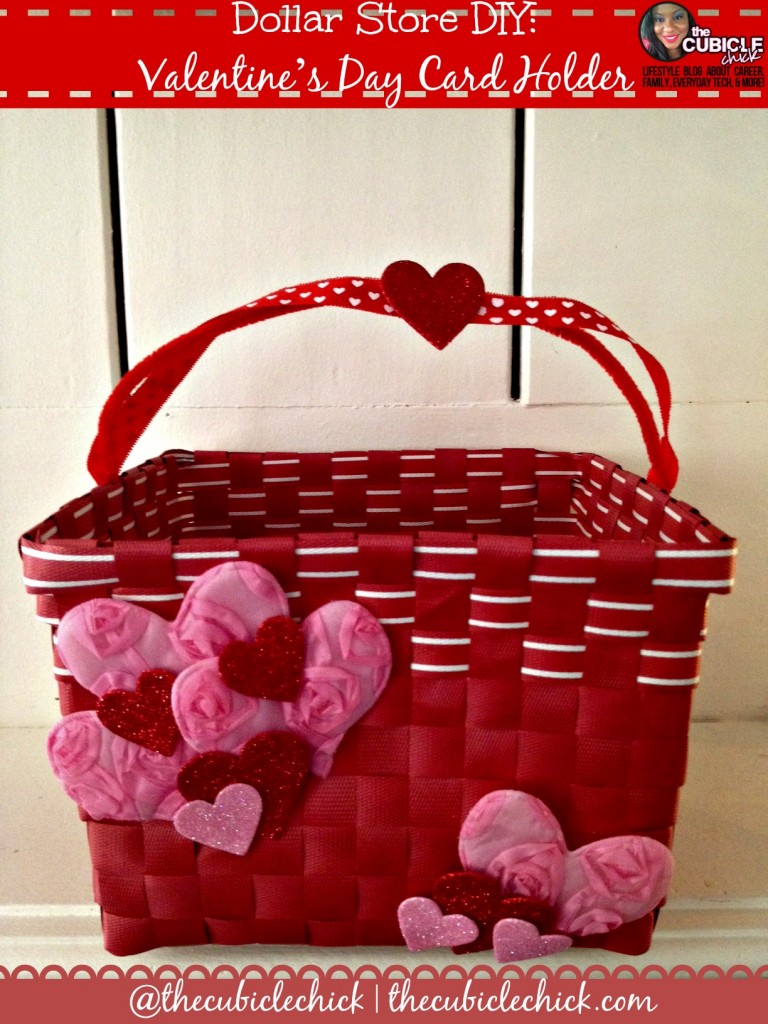 The season of love is upon us, and chances are you or the kiddos will be receiving lots of notes of love and adoration. Valentines are the best part of Valentine's Day, as each little note seems to make you smile and feel special. This year, store those little notes in style. Gone are the days of card boxes made out of cereal boxes. Here are the days of fun, festive, yet still frugal card boxes. Take a peek below at how you can craft your very own using supplies found at your local dollar store. You can still create something festive and fabulous for just a few bucks. Take a peek at how easy it is, you don't even have to be a crafting queen!
Valentine's Day Card Holder
Supplies needed:
Basket
Assorted foam hearts
Mini silk hearts
Valentine's Day ribbon
Pipe cleaners
Scissors
Hot glue, glue gun
We were able to find all of these materials (plus lots more!) at our local dollar store. Feel free to deviate from this list if you see something that catches your eye and appeals to you. You can make your card holder as fancy or as plain as your heart desires. After all, it is going to be toting around your special notes, so make it special to you.
Directions:
1. Begin by creating a handle for your basket. For our basket, we chose a simple red. We took our Valentine's Day themed ribbon and using our hot glue, attached it to each side of the basket. Be sure to attach it to the inside of the basket for a cleaner look.
2. Next, use the foam hearts to decorate the basket. Apply a dab of glue and simply press them to the basket. Feel free to layer them to create some interest and variety.
3. Add your silk hearts. These are quite pretty and add a great deal of detail. We chose to layer a few for some real impact.
4. You can now leave the inside of your basket empty or add some filler such as tissue paper or shredded paper.
Your sweet and simple Valentine's Day card holder is now ready for use. The ribbon makes the basket easy to tote, and the outer décor makes it clear what the basket is intended for. Choose a nice sized basket as we did so you can fit plenty of cards and even a box or two of conversation hearts inside. You want to have plenty of room for all of the goodies you will be getting!
Head to your local dollar store and gather the supplies you need to create your own Valentine's Day card holder. It is so easy, and so much more fun than the old fashion cereal box card holder we use to make in grade school.
Happy crafting!
Written By Katie Femia, DIY & Craft Contributor