So, let's get the meaty stuff out of the way first, shall we? My friend and Monsanto employee Janice Person invited myself along with several other bloggers on a agriculture farming tour here of a local farm. Yes, this was an event created by Janice and other Monsanto agri-professionals as a way to open the lines of communication up between us bloggers, the local farming community, and Monsanto. In this social media space, Monsanto currently gets folk riled up. And while I do not know nor understand all of the specifics regarding Monsanto, GMO's and the like, I do like to hear all sides of an argument before forming an opinion. So I did go on this farm tour with an open mind.
Let me preface this by saying this event was not about Monsanto—it was about a local farming family who wanted to give us a firsthand view at how they grow their agriculture and all that entails.
Now that we got that over with, I can begin my overview of the tour.
We began the day starting out on a shuttle bus out to the Saale Grain and Farm located in West Alton. For some reason or another, I have a fascination with farming, as I've been more interested in the entire farm to food to plate ecosystem. Last October, I participated in a mutli-farm tour spearheaded by the Missouri Beef Council, and was pleasantly surprised at how much science and technology goes into poultry, beef, pork, and dairy farming. When I stepped foot on the Saale Farm, I felt a sense of home. After surveying the vast amount of land on which their corn was planted, I experienced an appreciation of the farming community, who work hard to produce the food for our families.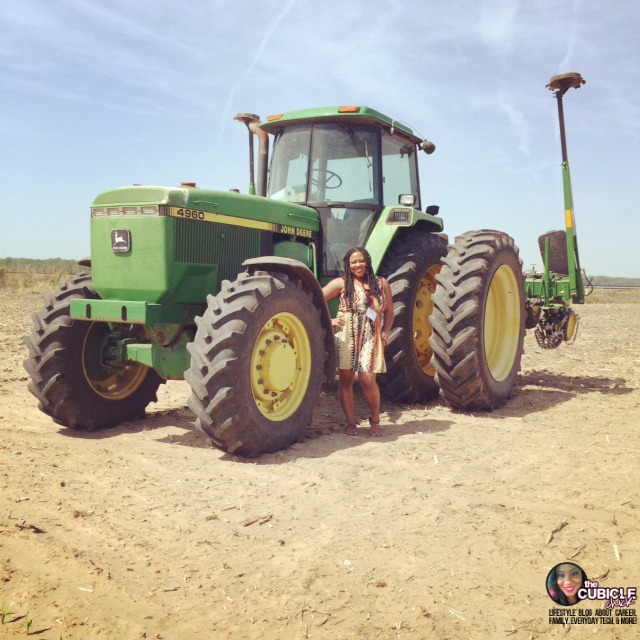 We then were met by Adam Bonderer, the grandson of the previous owner, who educated us on everything from how they plant the corn seed, to the difference from sweet corn other varieties, and how their John Deere tractor trailer uses GPS to plant the seed perfectly. I could tell by speaking with that this wasn't just a business or a way of life for him, but a true passion as well.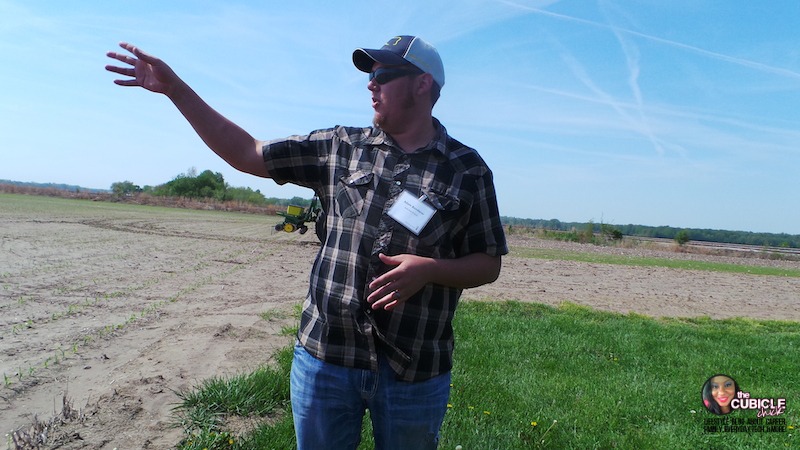 We then visited their production area housed with silos, where the corn and soybeans are then sorted and sent to be used in foods. Seeing peeks at the process up close and personal gave me a real appreciation of the hard work farmers across the world put in to make sure we have food for our table.
No matter what side of the coin you are on as it relates to food, we all know that farmers play an integral part of the food chain. It is experiences like these that allow me to see that for myself. So very thankful for all of you farmers out there!
Here are a few more photos from our excursion: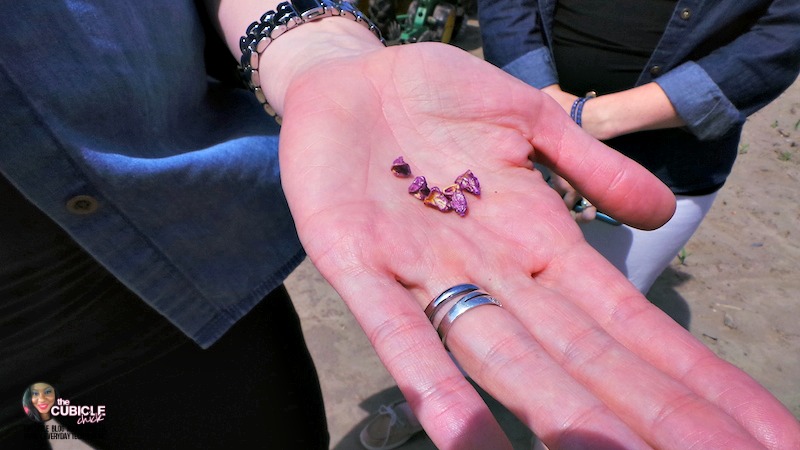 I enjoyed this trip to another local farm and I am looking forward to sharing future trips and events with you. Thanks Janice for the invite!