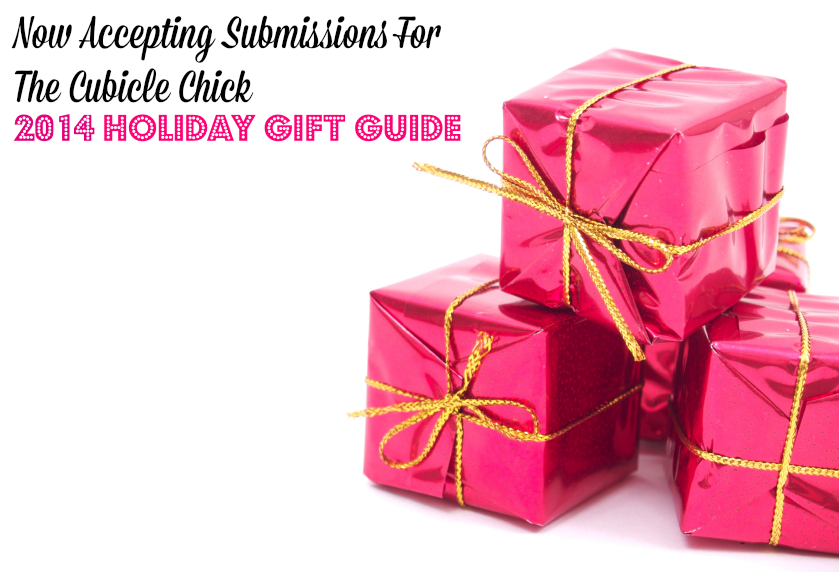 Beginning September 15th, I will be accepting submissions for The Cubicle Chick's 2014 Holiday Gift Guide. This will be my fourth year offering an extensive gift guide for our readers, subscribers, followers, and search engine visitors, and each year, more and more readers flock to the guide for its honesty and fabulous gift recommendations. TheCubicleChick.com Holiday Gift Guide is a little different from other guides because I like to share unique and creative gifts to showcase. In my gift guide, I feature items that are of the highest of quality, affordability, and are Cubicle Chick approved.
This year, we will be featuring the following six (6) categories in TheCubicleChick.com 2014 Holiday Gift Guide:
Gifts For Your Best Girlfriends
Gifts For Your Kiddos (ages 4-12 years)
Holiday Hostess Gifts
Gifts For Your Mate
Gifts For Your Coworkers
Gifts For Everyday Tech Enthusiasts
If you have an item you would like to be featured, please send information about the item to info (at) thecubiclechick (dot) com. I do ask that you only send information about an item that we can physically review (I do not do "ghost" reviews, as I like to be able to test out everything that I recommend to my readers).
TheCubicleChick.com has an average of 45,000 unique visitors monthly and over 30,000 combined followers on Facebook, Twitter, Google +, Linkedin, Pinterest, and You Tube.
Gifts that are of superior quality will also be featured in event and television appearances that I have scheduled during the holiday season.
The 2014 Holiday Gift Guide will be published on TheCubicleChick.com beginning on October 25th.
Get those submissions in now! 
{Click here to see last year's Holiday Gift Guide)