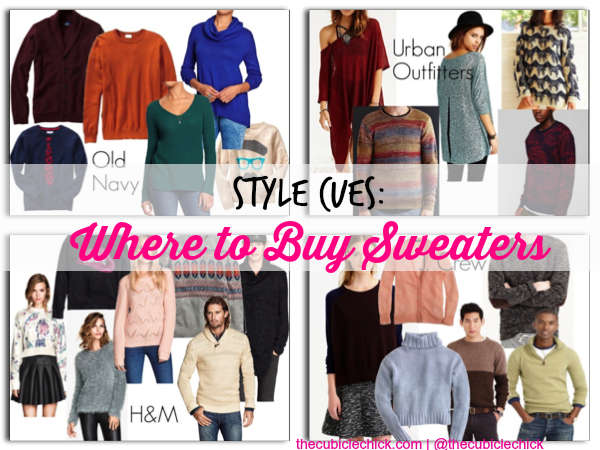 Let's face it: sweater weather is better weather. After all, there's nothing like curling up with a pumpkin latte or taking a brisk walk through the fallen leaves. No matter which silhouette you prefer, knitwear is huge this year. We've taken on the role of knit-picker to bring you the cream of the crop! Here are our picks on where to buy this season's coziest knits:
Want to stock up on sweaters for the whole family (and not break the bank)? No need to forage through countless stores – Old Navy is a one-stop shop for virtually every type of sweater: turtlenecks, shakers, V-necks, cable-knits, cardigans, and crewnecks abound. Their new Petite Chic line for girls is très adorable. Outfit your mini-gents in cool graphic sweaters.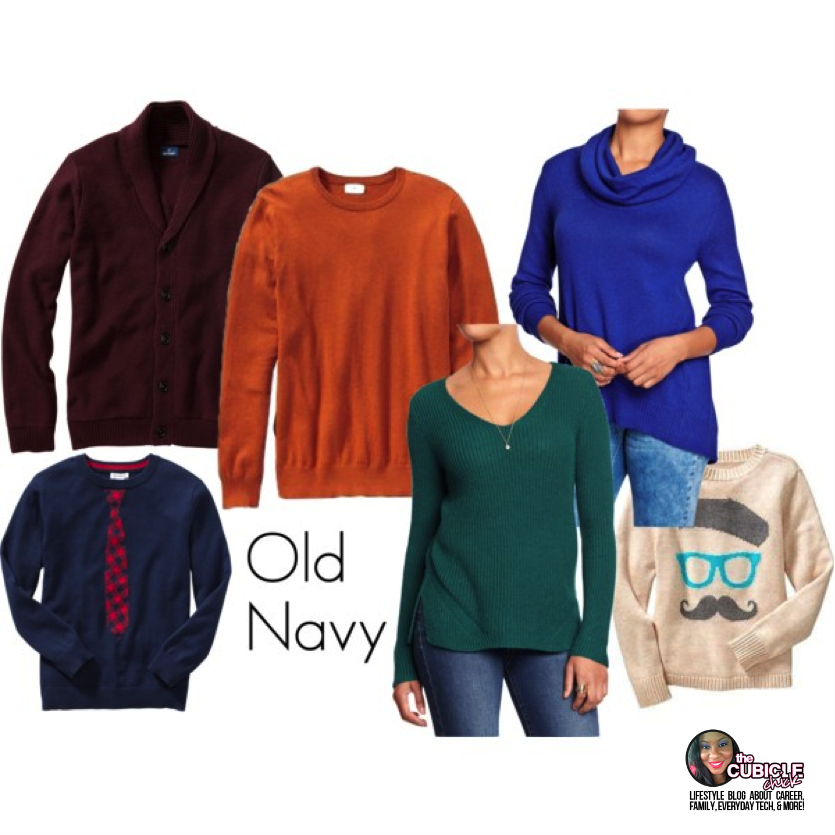 Girls Graphic Crew Neck Sweaters Size L – Heather oatmeal / Boys Graphic Sweaters-Navy crockett / Men's Rib-Knit Cardigans / Women's Shaker V-Neck Sweaters / Men's Crew-Neck Sweaters / Women's Fine-Gauge Cowl-Neck Sweaters
Known as the go-to store for its impressive selection of "ugly" holiday sweaters, Urban Outfitters carries a cornucopia of pretty ones too. You'll be tempted to hibernate in one of their slouchy, tunic-length sweaters (but please don't-they're too cute not to be seen!). Complete your outfit with leggings and a floppy hat for a laid-back, effortlessly cool aura. Men, wake up your wardrobe with their knitwear's fresh patterns and colors.
Sweater / Sweater / Mink Pink navy blue sweater / Silence Noise boatneck top / Ecote Deep-V Caftan
You can always count on H&M to serve up trendy knitwear at affordable prices. Their impressive selection of luxe sweatshirts is sure to satisfy Sporty Spices, while Ginger Spices will love the cropped knits, playful prints, and unexpected hues like pastel pink. Style-conscious men will warm up to the sweaters' asymmetrical necklines and shawl collars. Create a crisp contrast by pairing fuzzy knits with sleek fabrics like leather or denim.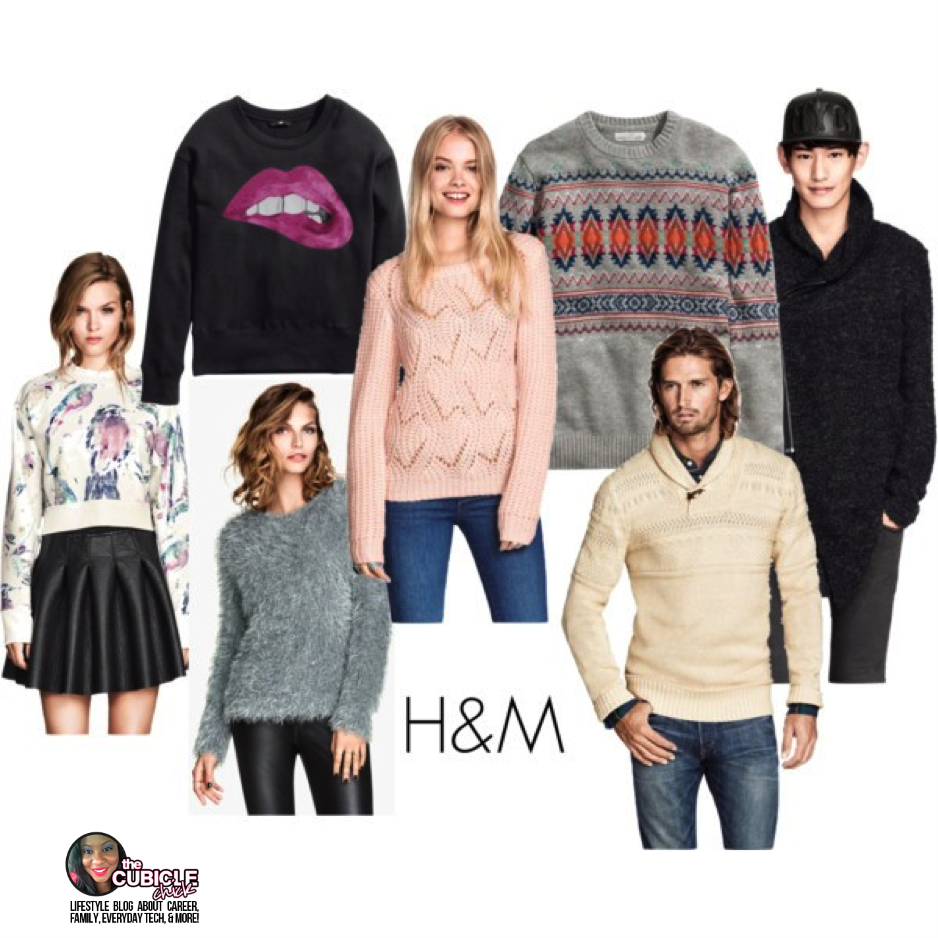 H &M toggle sweater / Sweater / H&M acrylic sweater/ Sweater / Cardigan / H&M rayon top/ H&M cotton sweatshirt
For a modern take on classic silhouettes, J. Crew has harvested lots of must-have knits. Ladies, it will be love-at-first-touch with their oh-so-soft cashmere sweaters (worth the splurge). Men's staples have been spruced up with accents like elbow patches and color blocking.
J Crew summer top / Sweater / Oversized turtleneck / J Crew red top / Sweater / Slim lambswool half-zip sweater : LAMBSWOOL | J.Crew
Looking for more sweater options? Try Modcloth and their Fall Grab Bag! If you are looking for plus size options, you can shop all Women's Sweaters at StylishPlus.com (both of these links are affiliate links. If you make a purchase, we get paid).
Sweaters are definitely a fall and winter go-to and can be paired with just about anything. Hoping you got some shopping and style inspiration from these looks.
About Carmen:
Carmen Boeser is a freelance fashion writer, thriftaholic, and vintage lover. She chronicles personal style and love for the St. Louis fashion scene on her blog, The Ruby Zipper. When Carmen is not processing merchandise at a resale boutique, she's learning the joys of new parenthood with her husband and baby daughter.