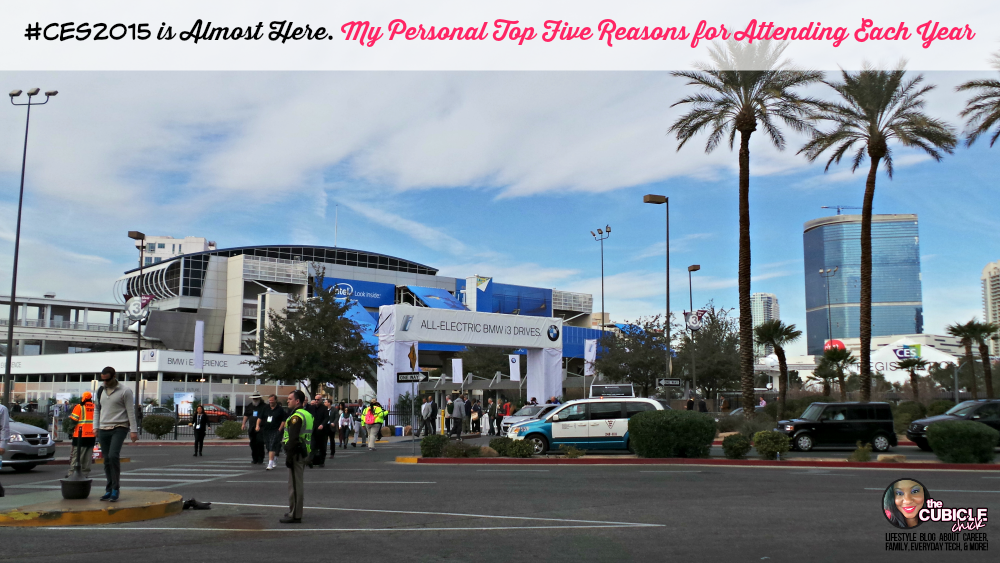 It's that time of the year again—and I'm not talking about the holiday season. While everyone else is all in their holiday best and making the season bright, I am also getting into full planning mode for the International Consumer Electronics Show, known as CES. The Big Show takes place every January right after the New Year and it's the biggest trade show event of its kind. As a Everyday Tech writer and enthusiast, CES is a must-attend event for me. I wouldn't miss it for the world.
I get asked all of the time why I go to CES every year, especially since I am not a tech diehard in terms of my blog. But while my blog may not be everything technological, tech is a huge part of my life, and I like to share gadgets and tech that can help make my readers' lives easier. From wearables, to tablets that work as laptops, to activity trackers, to phones that make it easier to do what we do, technology is where it's at. And I want to be at the center of it all and see the innovation before it hits the market.
CES is huge when it comes to forecasting what's going to be hot during the upcoming year. So I wanted to share with you my Top Five Reasons for Attending #CES2015:
Innovations
Each and every year, I am wowed by the innovation I've seen at CES. It was the first place that I saw 3D printing technology—three years ago. Anything that is on the cutting edge tech wise will be at CES. It's awesome to get to see things before they actually are available to the public.
Tech Happy Celebs
CES is a celebrity paradise. And these aren't just any celebs—all of them have an affinity for technology and are always front and center to meet and greet. Whether it's a concert for select guests, or an appearance on the floor, you are sure to see a celeb or several while at CES. Makes for interesting stories.
Making Connections
I love working with tech companies, and CES is a paradise for connecting with brands you want to work with. You can also meet some of your favorite tech bloggers, writers, and journalists, who are all there to cover the event. If you are a Fan Boy or Girl of technology and looking to meet your faves, you have a good shot to do so while at CES.
Vegas Baby
It's Vegas! Enough said, right? Las Vegas is always a good time, and when you aren't at CES or tech events, you can partake in a show, do some gambling, eat at one of the finest restaurants in the world, etc. The world is yours when you're in Vegas.
Party Central
There are tons of events and parties during CES. Some are especially exclusive, others aren't. You can be assured that while at CES, you will be invited to some posh and fetes so you can count on getting your party on.
The 2015 International Consumer Electronics Show takes place January 6th through 9th in Las Vegas. If you are attending for the first time, you may want to read this post A Newbie's Guide to Attending CES.
Will you be at the Big Show? Let's connect. Tweet me @TheCubicleChick!