Disclosure: I was selected by Hampton by Hilton to partake in an expense paid trip to San Juan as an Ultimate Seekender to share my weekend experiences. The opinions expressed belong to me and are not indicative of the Hampton by Hilton or their partners.
I'm sharing my experience during a weekend girls' getaway in San Juan, Puerto Rico.
What happens when you get two girls together to visit the Caribbean island that is Puerto Rico for a weekend excursion?
EPICNESS!
When I found out a few months ago that I would be able to partake in a weekend adventure as a second year Hampton by Hilton Seekender, I was too thrilled. I first visited the island back in 2014, and fell in love with it during that trip. To be able to visit again and really bask in the sights and sounds was music to my ears, and I wanted to share it with someone who hadn't gotten a chance to see Puerto Rico and all its glory. I selected my friend Latoya to be my +1 because she never gets the chance to get away—so we both decided to throw out the rules and do our own thing while doing our best to live like a local.
San Juan is the capital of Puerto Rico and was founded in 1521 by Spanish Colonists. It is the most populist city in the region and is currently an unincorporated territory of the U.S. even though it is situated in the Caribbean.  The average temperature in San Juan is 79 degrees—talk about perfect weather!
After landing at the Luis Munoz Marin International Airport in San Juan, we made our way to the Hampton By Hilton, our home away from home during our trip. We were greeted with helpful staff and a lobby that was quaint yet perfect for the island. Our room was comfy and faced the pool, which featured a masseuse on deck as well as a two hour happy hour each evening.
Guests who stay at the Hampton by Hilton San Juan can also enjoy free breakfast every morning, and it is also just a ten minute walk to the beach.
We ventured into the island for dinner and kept it fun yet casual. The night was humid yet the breeze served up tropical air that made it feel like paradise.
For our first full day, we were treated to a VIP tour of Casa Bacardi. We learned all about the Bacardi brand and how they came to be one of the top selling liquor brands in the world. Did you know what Puerto Rico is the Rum Capital of the world? Who knew?
Afterwards, we headed to the beach for fun in the sun. It was Latoya's first time ever visiting a beach, and she couldn't wait to get into the water.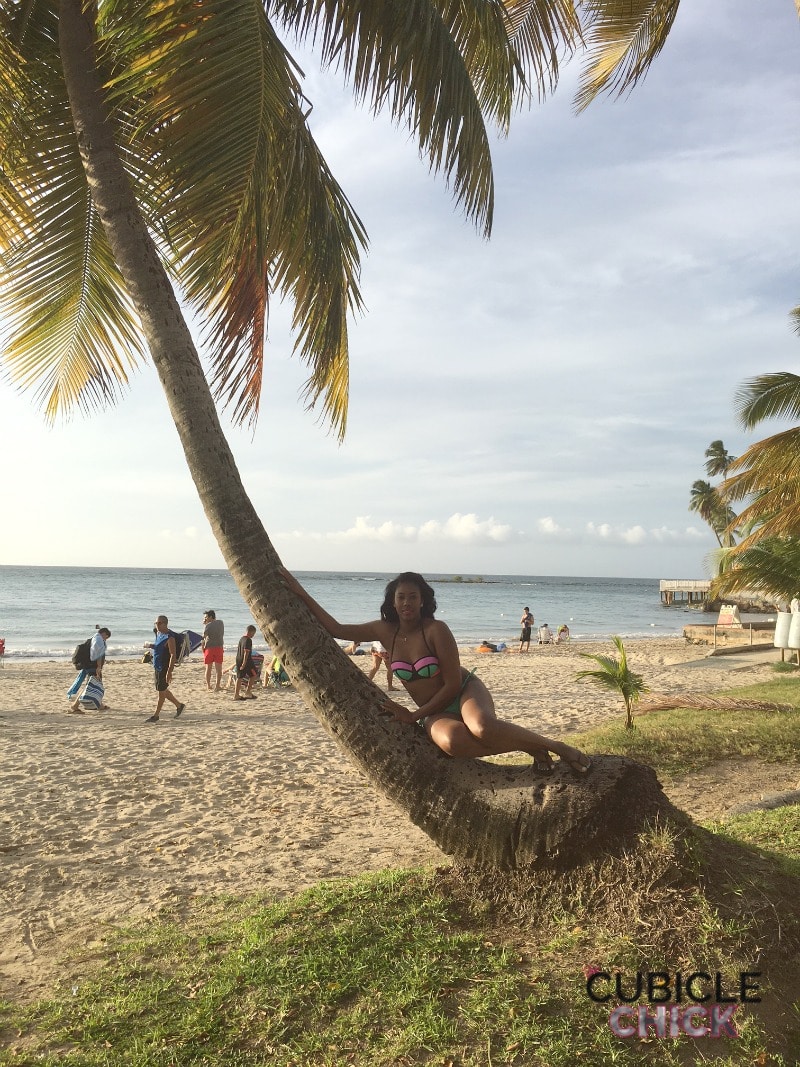 After a few hours in the sun, we headed back to our room and changed for an evening at La Placita, a club and bar area located in Old San Juan. It's where the locals go to have a little late night fun, and it was packed.
Think of La Placita as Puerto Rico's version of the French Quarter in New Orleans.
We had a ball in La Placita, so much that what happened there stayed there.
On Sunday, we ate at a local favorite nearby our hotel, and then trekked to the beach once more.
Our night ended at Old San Juan at Plaza Colon taking photos in the square.
Then drinks at The Parrot Club.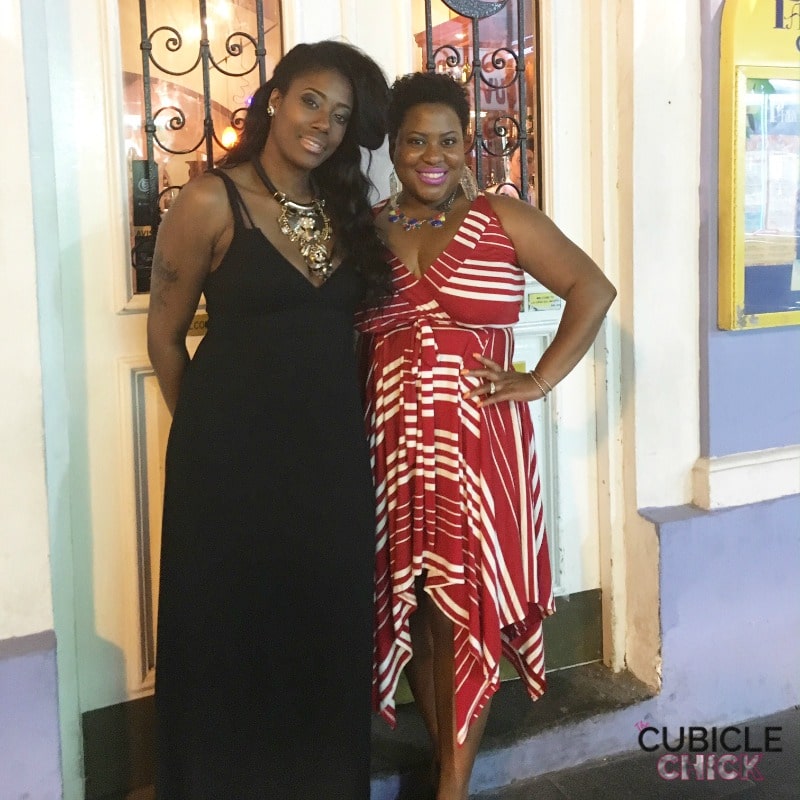 We ended our Seekender weekend with dinner at Marmalade, and was introduced to the Head Chef.
This was a trip that I will remember for a lifetime.
When it comes to our lives, work often prevails. But being a true Seekender means taking time out from the everyday to hit the road and discover new places, locales, and destinations.
Make sure that you live your life out loud by making travel a part of your lifestyle.
A special thank you to Hampton by Hilton for the opportunity to travel to San Juan to get to know the city even better.