This is a sponsored post written for ZzzQuil. I was compensated for this post as part of the Vicks Ambassador Network but all opinions are my own.
Learn how to fight jet lag with a few of my travel tips, compliments of my friends at Vicks.
Summer is here, which means sandy beaches, family vacations, and amazing destinations. This is the time of year where many of us are trekking with our families to make memories and spend time with those that we love. Whether it's heading to a different country, continent, or time zone, getting enough sleep should certainly be a priority. Who wants to be a on a trip where you are tired and fatigued during most of it?
Jet lag is defined as a sleep disorder due to travel across multiple time zones, and affects about 200,000 people in the United States each year. It occurs when your body's internal clock is not in sync with the new time zone that you have traveled to. I haven't experienced jet lagged a lot, but most recently I did have a case of it when I took a trip to Hawaii. With it being six hours behind my home time zone, I was totally out of sync, but luckily I did research before my trip and I learned a few tips that helped me rebound. Now I am sharing how to adjust to a time change during your next summer vacation.
Make sure you read this before your next trip!
Have a Rest Day
When traveling across the world or into another time zone that is quite different from your own, it's important to have a rest day so that your body can get acclimated to the time change. On your first full day after arriving to your destination, try not to make any plans. Instead, rest in your hotel room and allow your and your family to recharge. This will help set a solid and healthy foundation for your trip, and allow you to get the most out of your trip.
No Caffeine
Try not to drink any beverages that have caffeine in them after 4pm. This will aid in helping you get a good night's rest with no jitters.
Sleep Aid
Using a sleep aid when you travel can assist you in sleeping during the night while you travel. ZzzQuil is a non-habit forming sleep-aid for the relief of occasional sleeplessness  that helps you fall asleep easily, sleep soundly, and wake up renewed. It's a must to pack in your suitcase.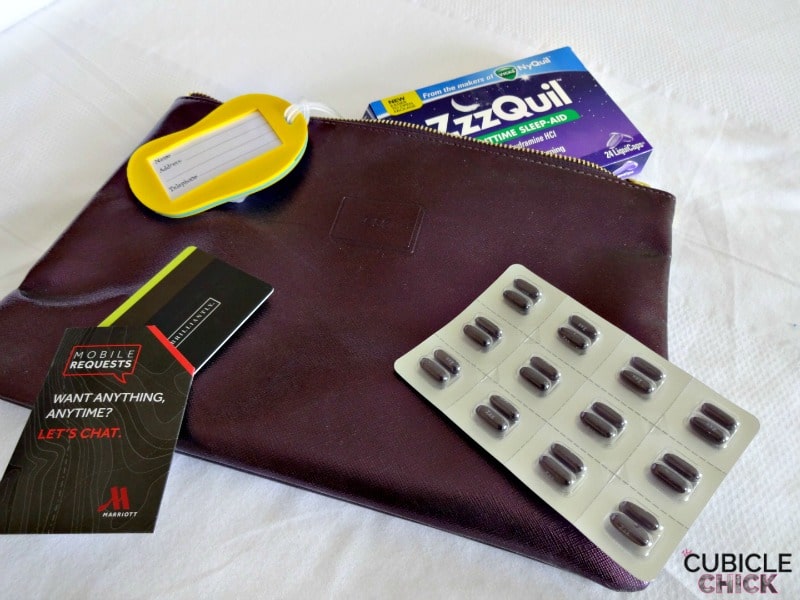 Drink Plenty of Water
Being properly hydrated can help you during your flight and helps you combat jet lag. Try to also avoid drinking alcoholic beverages, which can lead to cause dehydration and can keep you up at night.
Bedtime, Please
Try to stick to the same bedtime each night, especially during travel. It will help set your clock and allow you to power down and get rest so you can be ready for the next days' activities.
Work Out and Stay Active
When traveling, select a hotel that has a gym or workout room. Getting at least 30 minutes of exercise per day can help combat jet lag and help you sleep soundly each night. Plus, it's good for you, too!
Most of us would rather not deal with jet lag, and be being tired and groggy during our trips. I hope these tips come in handy to help you combat it so you can have a fun vacation.
Click HERE for ZzzQuil coupons.