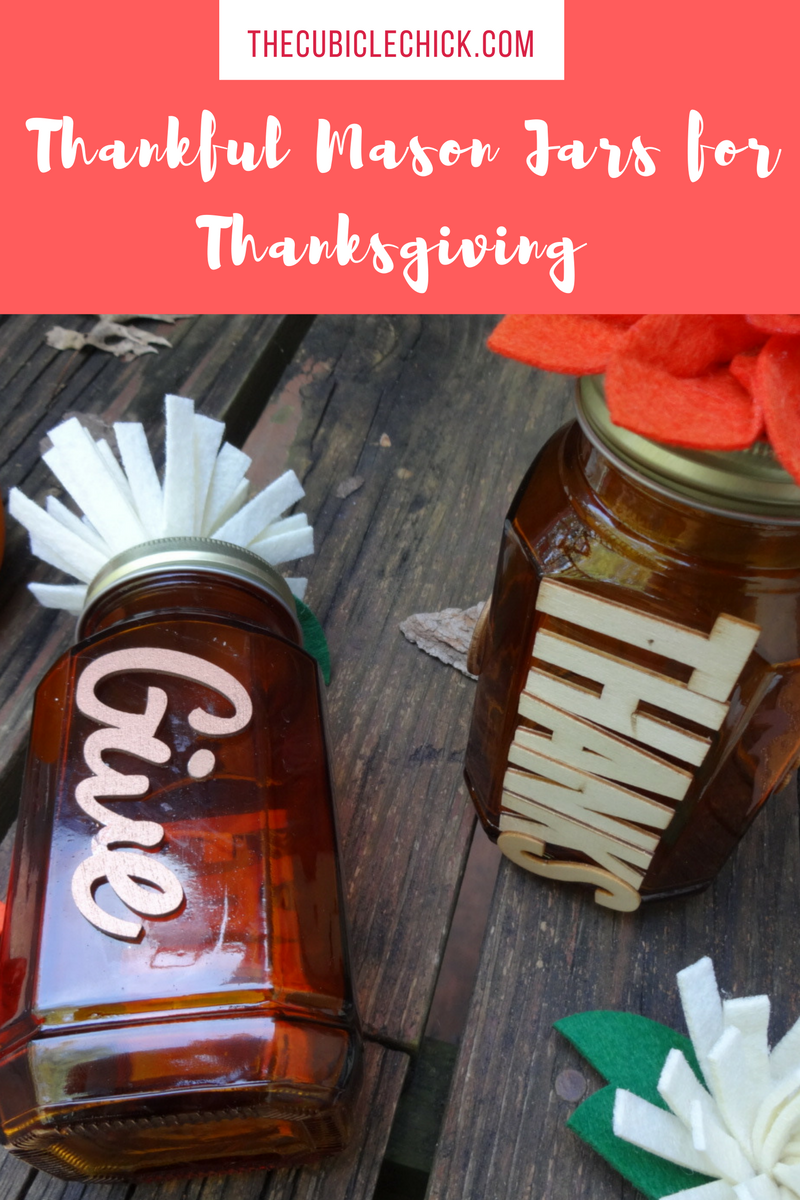 Showcase the true meaning of the holiday with DIY Thankful Mason Jars for Thanksgiving
Another day, another mason jar craft.
What can I say, when it comes to mason jars, I am hooked. For busy working parents who also want to spend quality time with the littles crafting, mason jars are always a hit. You can always find something fun and creative to make with them, and they are inexpensive, too.
Which brings me to my latest mason jar DIY. It helps celebrate Thanksgiving while showcasing its purpose—being thankful and grateful.
You can create the jars with the help of your family, and place them on your Thanksgiving table as an interactive ice breaker, or as a party favor. Sending guests home with these jars is a perfect gift.
With these DIY Thankful Mason Jars for Thanksgiving, people can write out and share what they are thankful for, and add it to the jar.
What's even better is that my DIY Thankful Mason Jars for Thanksgiving only take about 5 minutes each to make and everything you need can be purchased cheaply. I found all of the items you see here at the Target Dollar Spot.
You'll need:
mason jars (clear or colored work)
adhesive letters
adhestive shapes (pumpkins, leaves, etc.)
adhesive flowers
paper and pen for notes to fill the jars
Set the DIY Thankful Mason Jars in the center of your table and encourage guests to fill add to them before dinner is served. Then send them home with their jars, creating a memorable keepsake.
Use these jars as decor around your home or even in your office.
You can get as creative as you'd like as you can make the mason jars according to your holiday color scheme. Wooden letters and felt can make them look nostalgic and traditional. Bright colors and glittery lettering can make them look more whimsical.
For more mason jar crafts, click HERE.