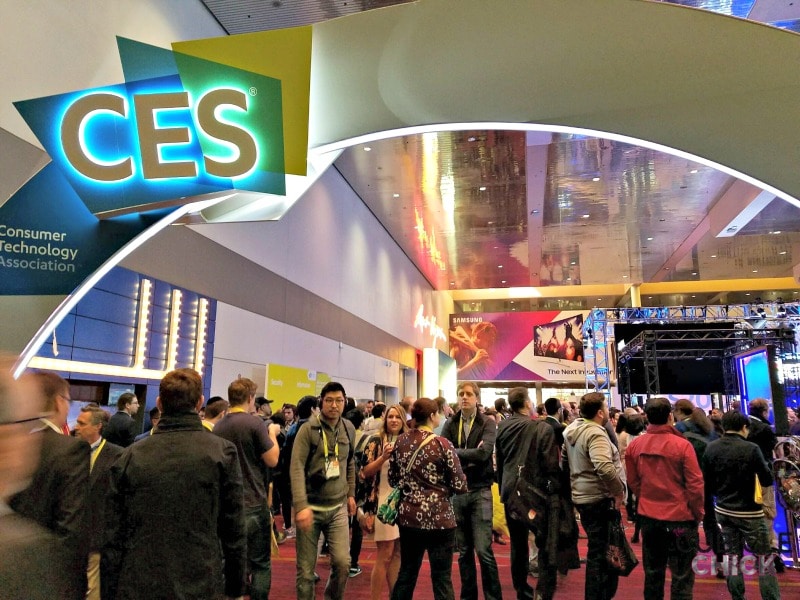 And just like that—Day 1 of CES 2017 is in the can.
The 50th Annual International Consumer Electronics Show is off to good start as they've officially begun unveiling all that is new and and upcoming on the technological scene. As a repeat attendee reporting from the event, I am celebrating 7 years covering this oasis of gadgetry.
Yup!
Hola. Mama's here 🙂 #CES2017 pic.twitter.com/QoZTIs8LT8

— Danyelle Little (@TheCubicleChick) January 4, 2017
In a previous post, I listed some of my predictions for CES trends that would be prominent during the show. While I am just getting my feet wet during the first official day of the convention, I am already seeing tons of innovation dominating the booths and brand showcases.
While it is a huge chore to show you everything I saw on Day 1 of CES, I am going to do my best to summarize a few of the highlights and eye-worthy technology and lifestyle digitalness below. This will help you get a feel for what a few major brands are bringing to the table this year in technology.
Sony XPERIA Ear
The smartwatch lifestyle has taken over the last few years at CES, but brands are also looking for ways to fully infiltrate the "personal assistant" arena. Fast forward to Sony's XPERIA Ear. With bluetooth technology, it syncs to your Android device and reads your texts and emails to you as well as send them out to your contacts.
Impressed w= @sonyxperia's XPERIA Ear. Works as an assistant in your ear, reads texts, etc & responds to voice & gestures #SonyCES #CES2017 pic.twitter.com/7eb2rJckgy

— Danyelle Little (@TheCubicleChick) January 5, 2017
It fits neatly in ear, and utilizes head gestures as the foundation to its success. It is available on the market right now for $200, and it a great smartwatch alternative. iLike!
Canon M Series
I have yet to get on the DSLR bandwagon (but I need to get on it like yesterday so I can produce quality photos). The main reason why is I have found them to be bulky, heavy, and hard to travel with. The Canon M Series has the answer. By giving you a small "snap and shoot" type of body with DSLR quality lenses, you are getting the best of both worlds. Many of the Canon DSLR lenses will work on the Canon M Series EOS cameras, which is also  a win/win.
The @CanonUSA M Series gives you DSLR quality photos in a smaller, lighter body #getsocialwithcanon #CES2017 #CES pic.twitter.com/6onu2FYA2F

— Danyelle Little (@TheCubicleChick) January 6, 2017
I am strongly eyeing one for my collection.
Polaroid POP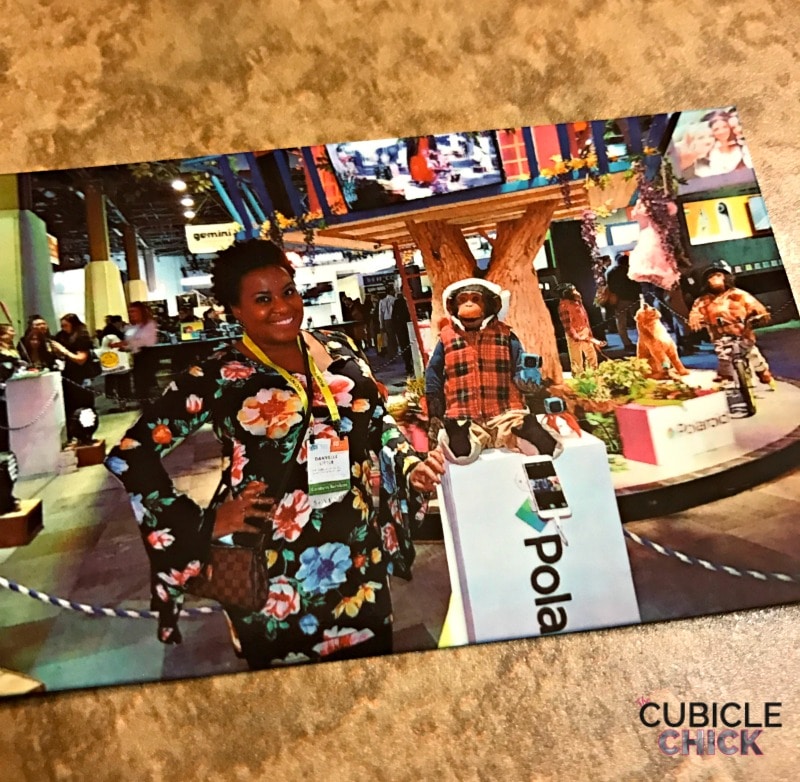 I am a huge fan of Polaroid and have a few of their cameras. It gives me an old school vibe being able to see the pictures develop and print right before your eyes. The new Polaroid POP camera will be available soon, and comes in different colors. It's a digital camera that also does video, and prints out the photos in the regular old school Polaroid size.
I see you @Polaroid! Their new POP camera prints old school sized pics instantly using 20 mp quality w/ video. Coming soon. #CES2017 pic.twitter.com/pDJzIS4yCU

— Danyelle Little (@TheCubicleChick) January 5, 2017
Retails for $200.00.
Make sure to follow me on Twitter and Instagram for live updates, videos, pictures, details, and more. This will be where I will be sharing the most content as I come across dopeness at the show.