Disclosure: I was selected by Hampton by Hilton as a Seekender to partake Staycation weekend in Chicago. The opinions expressed are my own.
Working moms and dads, you have a lot on your plates. There may be times that you want to get away, but are unable to due to time constraints or even funds. When you are unable to make time to take a trip, there's always another option that is just as good.
Did someone say staycation?
A staycation is when you have a vacation away from your home in your very own backyard or nearby city. Checking into a hotel, partaking in the sights and sounds of the city, and getting some time in for refueling can be just what the doctor ordered.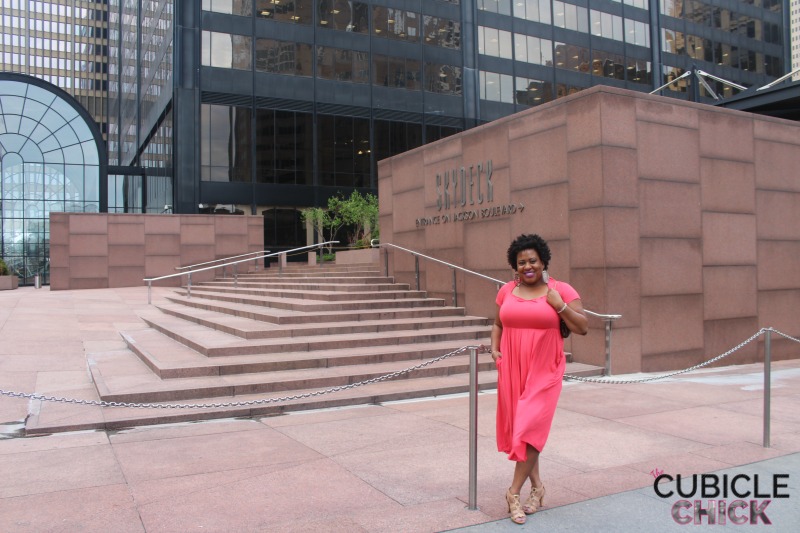 This past weekend, I took some time to unplug while indulging in a staycation at the Hampton Inn West Loop in Chicago. The Windy City has become my home away from home as I spend a lot of time there for work and play. For three days, I focused on getting to know the city again while doing some things that I've never done before.
I am sharing with you five tips for a successful Seekender Staycation that will have you feeling like you truly had a vacation.
Without further adieu….
Be a tourist
I know that for some, going to the tourist spots and locations in the city is a little hokey and overrated. But let's be clear. Tourist locations will have value and can create moments and memories that you will be able to share and treasure of the a lifetime. It is perfectly okay to be a tourist in your own city and get to know these areas better.
While in Chicago for my staycation, I got my tourist on in a big way. Places that I avoided before like the Sears (eh, Willis) Tower, or The Bean in Millennium Park, I revisited once more, and it was wonderful. The sights, sounds, and vibe made me fall back in love with the city again.
Don't take yourself too seriously
It's a staycation, not a business trip—so don't trip! Taking yourself too seriously is one way to NOT have an epic time. Get silly, get fun photos of you getting in the action. Take funny pics that aren't posed or staged. Be in the moment and give yourself the opportunity to truly enjoy it.
Don't do it alone
In order for your staycation to truly be lit, you need a partner. A spouse, loved one, bestie, or all three! Having someone with you while you get re-familiar with your city is key to having a good time. Plus, you'll need a photographer to capture you and all of your moments.
Plan, but be impulsive
It's okay to plan things, but try to do a few activities off the cuff. Get on the beaten path and just explore without an itinerary. This will allow you to live in the moment while doing a few things that you may not expect.
When planning things to do during your staycation, try to utilize helpful resources that do the heavy lifting. Utilizing city tour websites and visitor's bureaus can help you find things to do. Choose Chicago helped us immensely with attractions and tours that contributed to our awesome weekend, and they can help you too.
Location, please
The most important piece of your Seekender Staycation is your accommodations. It is important to select a property that is in close proximity to the activities you want to participate in, as well has meets all of your needs. The hotel you select can make all of the difference for your overall staycation experience.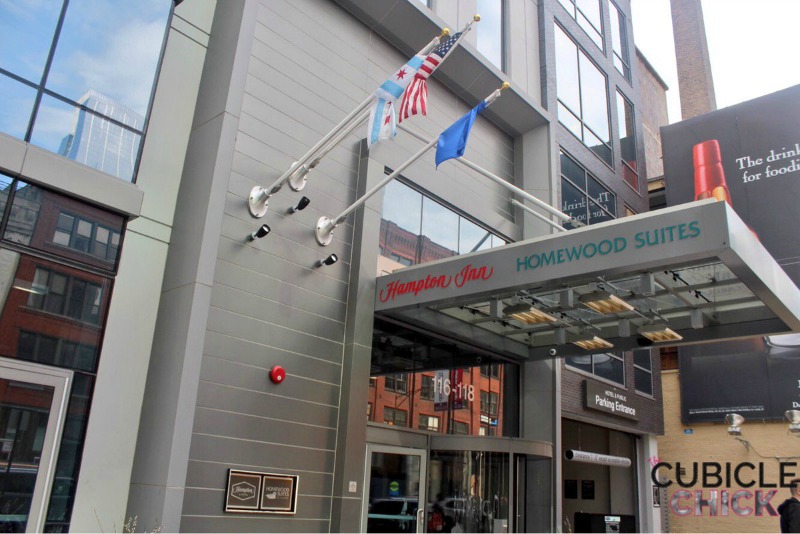 While in Chicago, we stayed at the Hampton by Hilton West Loop property. Located downtown and nearby many shops, restaurants, and notables, the location is perfect. It also offers free breakfast, an indoor pool, fitness facility, meeting space, an expansive lobby, terrace with stunning views (seen below), and new rooms that are fabulous, functional, and comfortable.
Now that you are armed with these five tips for a successful Seekender Staycation, it's time for you to begin planning your own event. I highly recommend Hampton by Hilton as a lodging resource that will maximize your staycation efforts. Visit their website for more information.
See more Hampton by Hilton Seekender members, HERE.