During Black History Month, I will be sharing my thoughts on films, TV, music, books, and popular culture that is shaped by people of color.
In the 70's, there weren't many black families on television. And when I say families, I mean in-tact families with a father and a mother both in the home. In 1974, television wunderkind Norman Lear introduced the Evans family as the center of the 30 minute CBS sitcom Good Times, a spin-off of its women powered and oft liberal Maude. History was made, and a legacy was born.
Good Times (click HERE) was the first television sitcom to feature a black two-parent family, and was centered around ghetto life in a Chicago housing project. Starring the incomparable Esther Rolle as the matriarch of the Evans brood and John Amos (who was many years younger than his TV wife) as the head of the household, each episode focused on the trials, triumphs, and tribulations of the family members. Jimmie Walker, Bern Nadette Stanis, Ralph Carter, and Ja'net Dubois rounded out the cast, and gave us plenty of laughs.
I began watching Good Times when it was in syndication as a little girl, and I still watch it to this day thanks to TV One, which regularly plays multiple episodes weeknights and all day Saturdays. I may even have most of the episodes saved on my DVR so I can watch it anytime I want, and I purchased the last season on iTunes. I am not new to this, I am true to this.
The irony of the title of the show is that despite their lot in life, the Evans family always seemed to make a good time out of it. Whether it was "getting up the rent" to avoid eviction, or getting their phone cut off, or facing not being able to get their eldest son art supplies because the computer said their credit wasn't any good, or being shot by a gang, somehow, someway, they made it through.
I recently watched an old E! True Hollywood Story that was about Good Times, and it mentioned that there was a lot of tension on the set, mostly due to the fact that J.J., the eldest son played by Jimmie Walker, ended up being the star of the show, due to his 'Dy-no-mite' rallying cry and shucking and jiving antics. Good Times was originally supposed to be a star vehicle for both Rolle and Amos, but Walker was an audience favorite and and got more screen time. This resulted in Amos being unceremoniously fired from the show, and killed off in a car accident. Gone was the in-tact family, and with it, the show as never the same.
I have to admit that I prefer the episodes with James Evans—without him, the series seemed to flounder. The latter seasons gave us an introduction to Janet Jackson, aka Milicent "Penny" Woods, so not all was lost.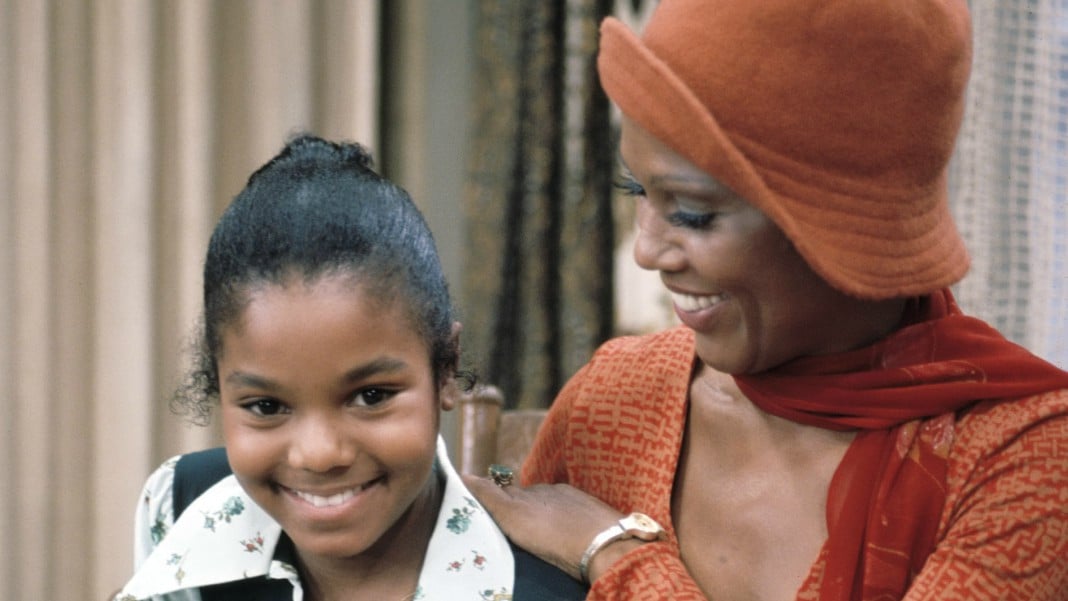 Good Times never got its footing back after Amos was axed, and after six seasons, it was cancelled. In the last episode, "The End of the Rainbow", the Evans family gets out of the ghetto and moves on up—finally getting a piece of the pie. Cue, The Jeffersons, whose theme song was written and sung by Good Times' own Willona Woods (Ja'net Dubois) and produced by Norman Lear.
Ain't we lucky we got 'em?