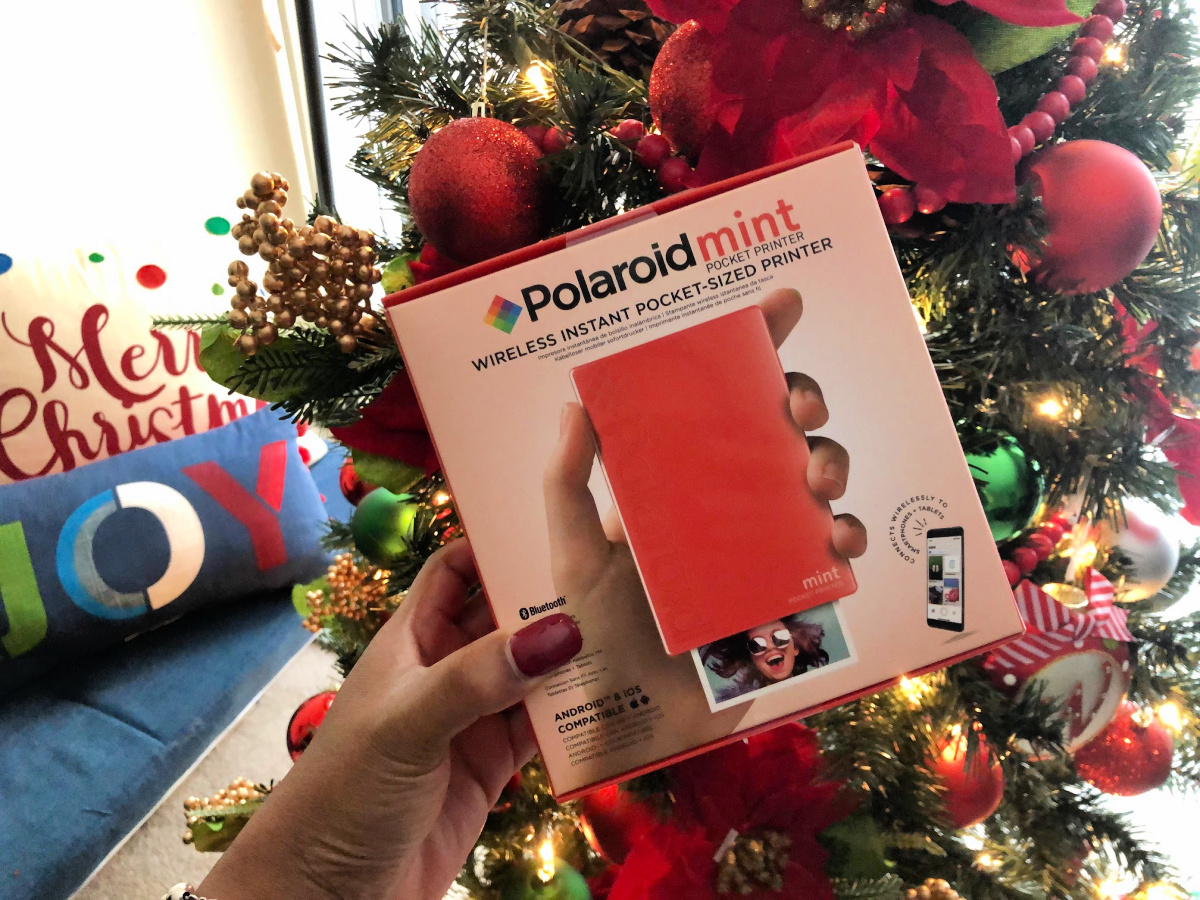 This post contains a review of the Polaroid Mint Pocket Photo Printer furnished by the brand.
It is no secret that I love Polaroid products. For working moms like me, they provide gadgets that help me make memories even more special. Their Mint Pocket Photo Printer is no exception.
Just imagine on Thanksgiving or Christmas Day, you're with your family taking photos and grandma wants a printed copy to add to her photo album or collection. The Polaroid Mint Pocket Photo Printer is perfect for this, as it can print photos on your phone from your camera roll wirelessly. And, it's small enough to fit in your pocket!
What's more, it comes in a variety of colors and makes for cute decor in an office or bedroom, and it makes a great gift. I recently included it in my Holiday Gift Guide for Working Moms, and I think it is a must-have for moms and anyone else who wants to print photos on the go. You can use it with the Polaroid app for iOS and Android devices.
I am giving away one (1) Polaroid Mint Pocket Photo Printer, and it's pretty easy to enter.
Just follow the Rafflecopter prompts below and presto—you will be entered to win!
This giveaway ends Tuesday, December 3rd at 7:00pm CST. A winner will be selected via Rafflecopter, and contacted via email within 48 hours of the giveaway ending. The winner has 48 hours to confirm their entry, or will cause another winner to be randomly selected. Giveaway is open to U.S. and Canada residents only, void where prohibited. Must be 18 years or older to win.
The Polaroid Mint Pocket Photo Printer would make a great gift—for someone else or for yourself!
What do you think about the Polaroid Mint Pocket Photo Printer?