The problem with so many soups and chowders these days is they are full of creamy ingredients that contain tons of fat. And while soup is suppose to be a comfort food, you shouldn't have to blow your diet to enjoy it. That is what I love about this low fat white bean and chicken chili. It has all the richness of chili or chowder without all fat. In fact, it is protein rich and perfect for meal! Want to know more? Take a look below at how to make a batch for yourself.
Low Fat White Bean and Chicken Chili
Ingredients
32 ounce carton of low sodium chicken broth
2 pounds of all white meat boneless/skinless chicken breasts
Salt and pepper
2 tablespoons of olive oil
Red pepper flakes (optional)
1 cup of celery, rinsed and chopped
1 cup of white onion, chopped
4 oz. can of mild green chilis
2 cans of white northern beans
1 tablespoon of flour
Can we talk about heat? Personally I like spicy chili, so I like to add red pepper flakes as well as the entire 4 ounces of green chilies to this recipe. If you don't care for a lot of heat, you can cut back to half a can and omit the red paper flakes altogether. This will create a more mild and savory chili instead of a super spicy one.
Directions
1. Place the chicken breasts on a cookie sheet and sprinkle with salt, pepper, and red pepper flakes if you desire. When using red pepper flakes just remember that a little go a long way! Place in the oven at 350 degrees for approx.. 30 minutes or until cooked thoroughly.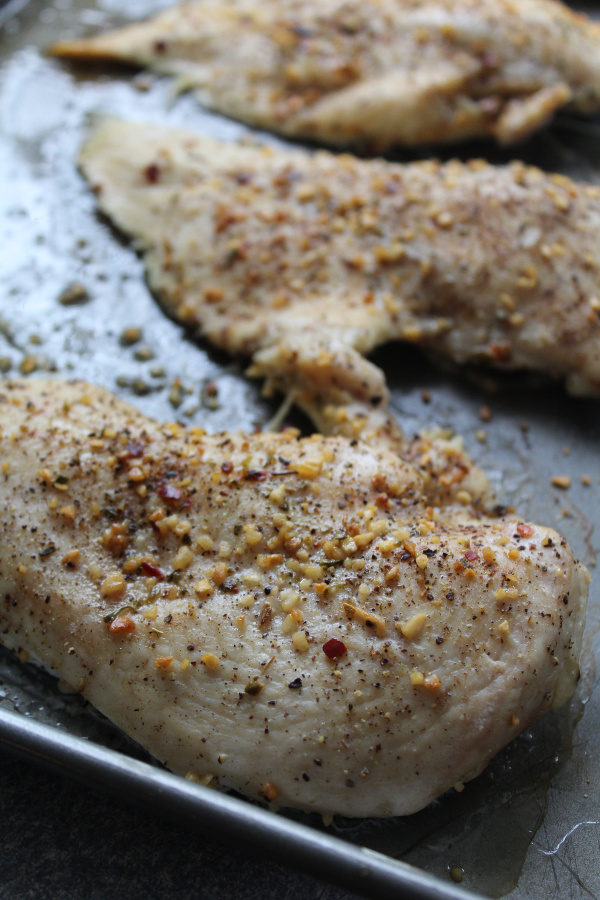 2. In a saucepan, heat your two tablespoons of olive oil over a medium heat. Add the chopped celery and onion and sauté until lightly golden. Stir in your tablespoon of flour and mix well. The mixture will get thick like a paste.
3. Transfer the vegetable mixture as well as the chicken broth into a large soup pot. Add the two cans of white northern beans. Start the mixture on a low heat.
4. When your chicken is done, allow it to cool and chop into chunks. Add the chicken to the broth.
5. Allow the contents to heat on medium heat for about 20 minutes. This gives them time to settle in together.
Your white bean and chicken chili is now ready to be enjoyed. You can remove it from the heat and dive right in, or allow to cool and refrigerate for up to 2 days. This white bean and chicken chili is also ideal for freezing, so if you are a make ahead meal type of person it is perfect for doing exactly that.
You will be amazed at how nicely the flour thickens the chili up, and how perfect all of the vegetables go together with the chicken and beans. In fact after this recipe, white northern beans are a new favorite ingredient to use!
Gather your ingredients and give this simple white bean and chicken chili recipe a try!