If there is one thing I love about chicken it is that you can buy it cheap. You can get quality boneless/skinless cuts at a great sale price and turn it into just about anything. One of my favorite ways to use chicken cutlets is to make this Crispy Tuscan Chicken. It looks fancy but is fast and easy, perfect for a midweek meal even if you are crunched for time. If you are always looking for a new way to prepare chicken, check out how to make your own Crispy Tuscan Chicken like you see here. It is a meal the whole family will rave over!
Ingredients:
4 boneless/skinless chicken cutlets
2 cups of panko crumbs (I prefer panko over traditional bread crumbs. More crunch!)
1 teaspoon of each dried oregano and dried basil
2 eggs
A quality olive oil
Salt and pepper
Shredded asiago, parmesan, or cheese of choice
People are often times confused when it comes to olive oil. While most people grab extra virgin, what you really want for cooking meat is regular olive oil. Your EVOO is ideal for salads and vegetables where you need a lighter oil, but regular olive oil is best for cooking meat in like this. Just choose a quality brand of olive oil and remember a little goes a long way!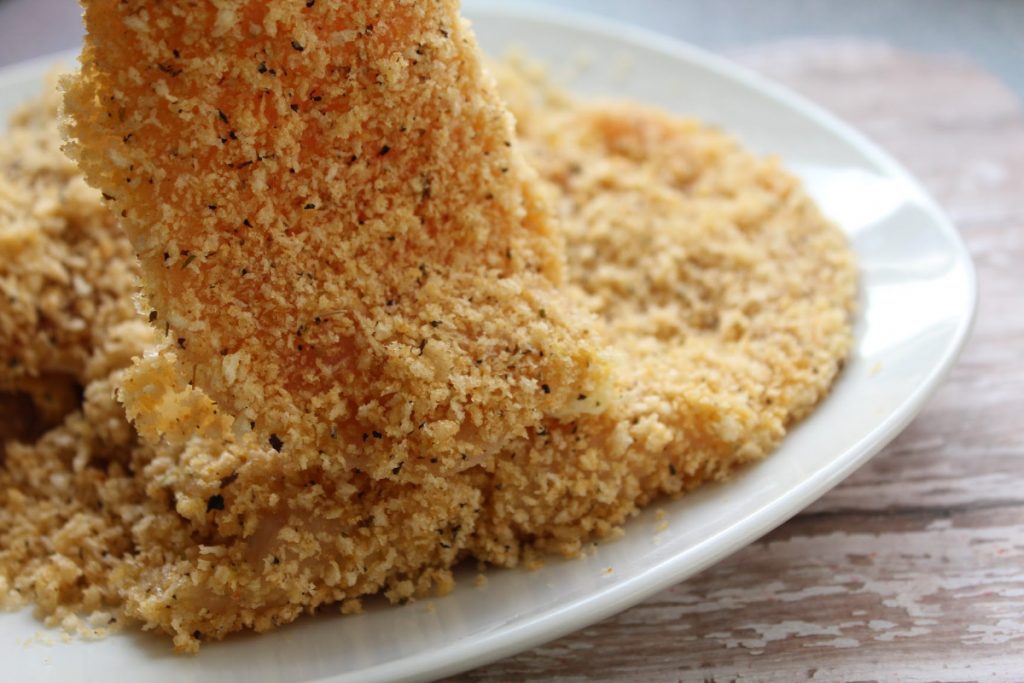 Directions:
1. Pat the chicken dry and sprinkle generously with salt and pepper.
2. In a bowl, mix your Panko along with the dried Italian seasonings. You can add additional salt and pepper if you wish for even more flavoring.
3. Create an egg wash for your chicken. Beat the eggs and add in a tablespoon of water. Mix well.
4. Dip each chicken cutlet into the egg wash. Then, dip in the Panko mix. Be sure to press firmly so the chicken picks up as much of the Panko as possible. You want to be sure each side is covered well.
5. Heat 2 tablespoons of olive oil on your skillet. Once nice a hot, you can drop the chicken into the pan. Heat the chicken on each side for 2-3 minutes before removing from heat and placing on a paper towel to dry.
6. Sprinkle the top of the chicken with your shredded cheese. Place on a baking sheet and heat at 350 degrees for an additional 20 minutes.
Are you ready for your kitchen to smell amazing? It will! Remove from the heat and you can top with additional cheese if you wish. For the perfect meal, pair this Crispy Tuscan Chicken with a side salad and some pasta or garlic bread and you are all set! It is even a great recipe to make and freeze or refrigerate to eat later.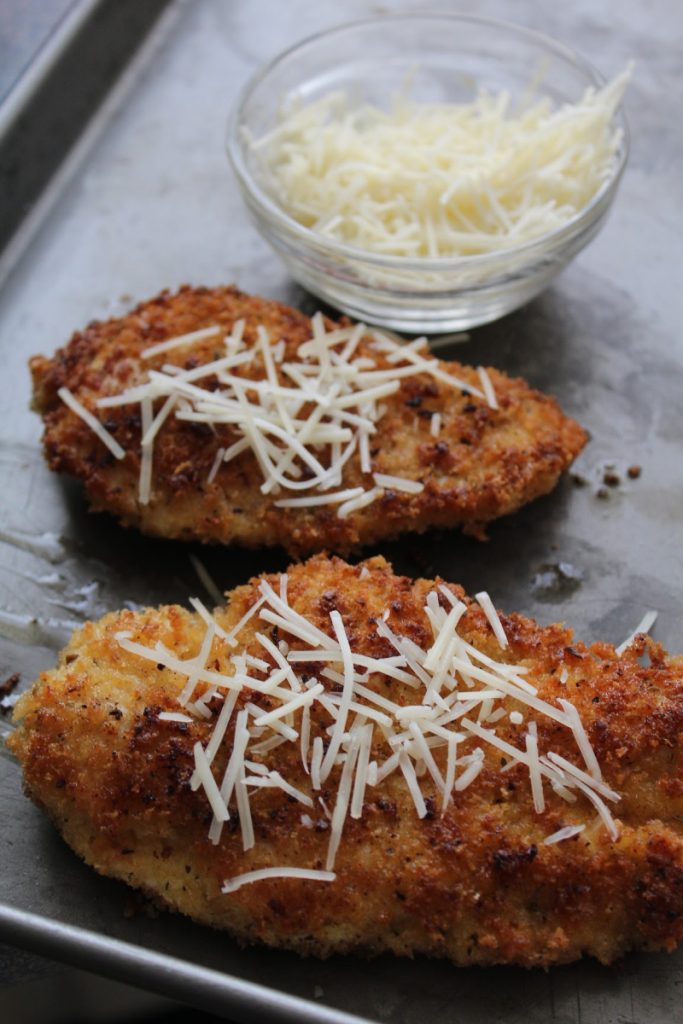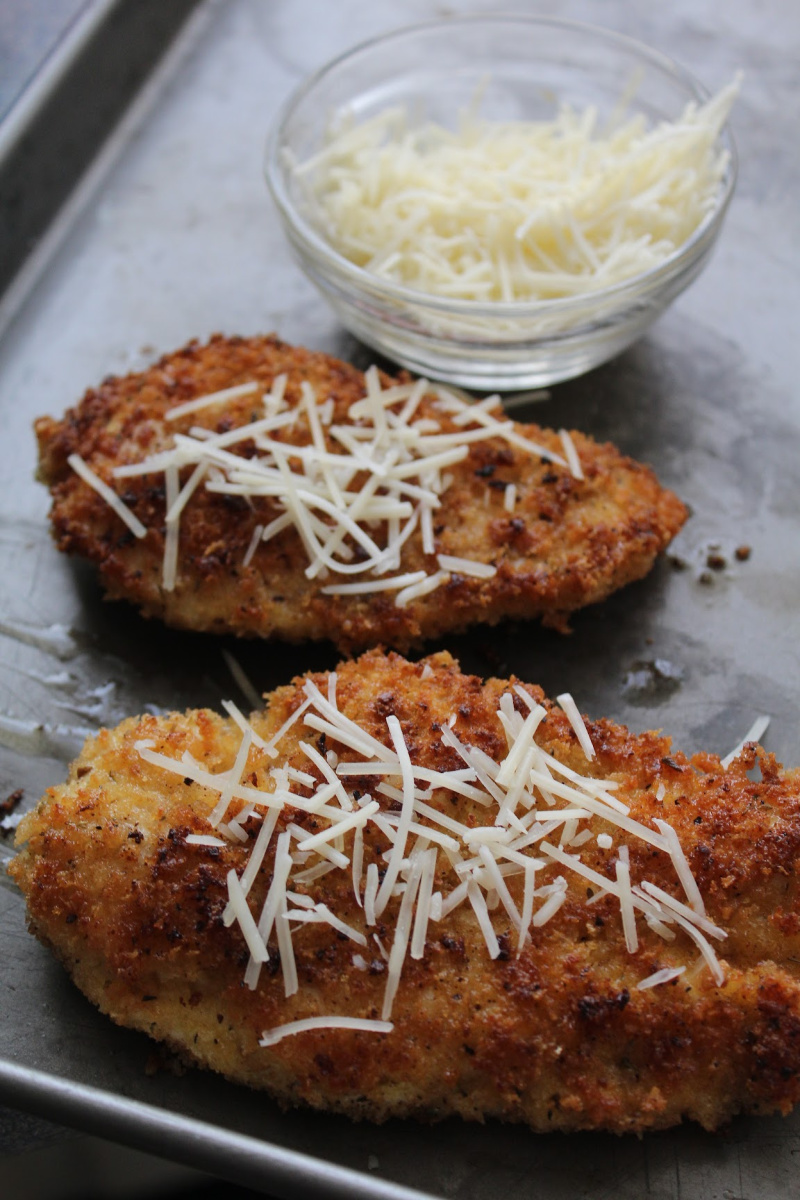 So you know what to do…the next time you see chicken on sale grab it. Making this Crispy Tuscan Chicken is so easy and it is the perfect meal to make even when you think you don't have time for a nice meal.
You can download the recipe below:
[amd-zlrecipe-recipe:2]