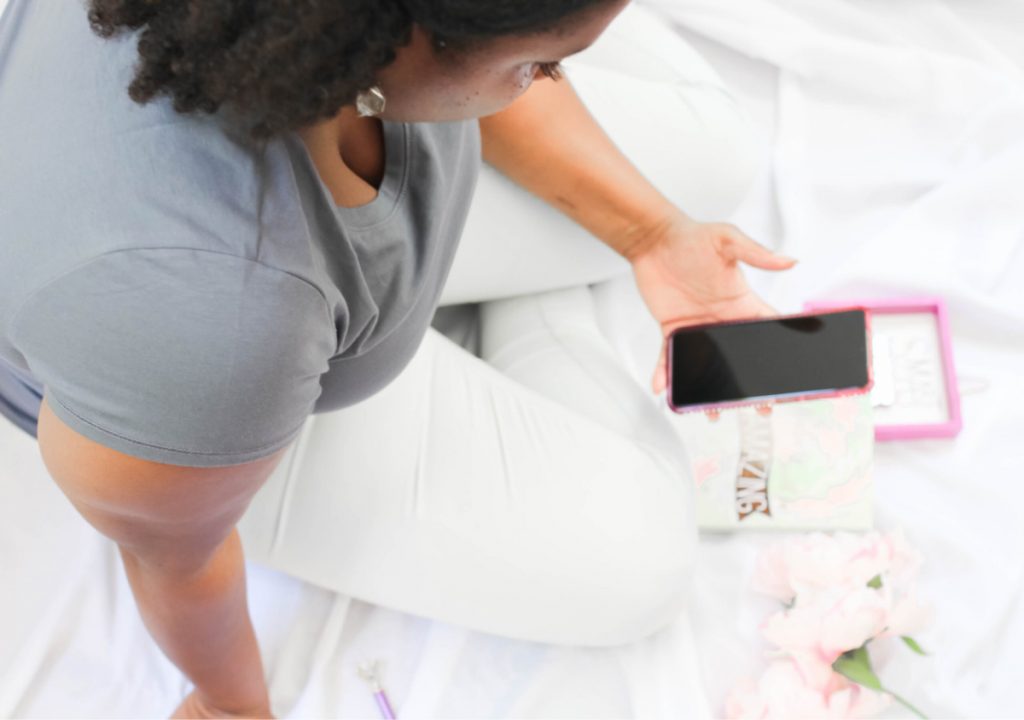 This post is sponsored by Biotheranostics, Inc. (Breast Cancer IndexTM). Thoughts and opinions are my own.
Throughout the 10+ years of having this blog, I have shared my ups and downs when it comes to living a healthier lifestyle. About three years ago, I decided to take ownership of my weight and I started to get serious about my health and wellness. I began working out 4-5 times per week, ate low-fat high protein meals, nixed the soda, and upped my water intake. After about six months, I lost about 50 pounds and I was in the best shape of my life.
That was, until I started working a 9 to 5 gig that had plenty of 2-hour lunches. I wasn't able to work out as much as I was used to when I was strictly working for myself, and I gained some weight. Fast forward to COVID-19, and I packed on a few more pounds because I wasn't able to go to the gym.
My weight has been up and down, and it is something that I've struggled with for most of my adult life. I am at a point now where my fitness journey is high priority in everything that I do. I've managed to get back to working out and walking at least 2 to 3 miles a day, and I am eating healthy. My fitness journey has come full circle, and I am loving the skin that I am in. I feel better, and because of this, others around me are also inspired.
As a woman well in my 40's, I am no longer interested in living up to society's expectations of what I should look like or how much I should weigh. I feel good on the inside and outside because I am realistic with my goals, and I like where I am heading.
This also coincides with being more in-tune to my mind, body, and soul. I meditate every day, and I also write mantras and affirmations that help encourage me during low periods and help me to be more grateful during good moments.
I have decided that there's #NotAnotherMinute for me to not live my best life. I want you to live your best life, too! We already have the keys inside of us.
As women, it is important that we tap into ourselves for inspiration because the world is such a loud and noisy place. When you take time out for yourself and nourish yourself from within, it can help you reach new heights.
Here are a few ways that you can rediscover yourself through health and wellness:
Get active
You don't have to go to the gym to be active. It can be as simple as taking a walk around your neighborhood, or practicing yoga inside of your house. Start off by doing 15 minutes of activity daily and each week, add 10 more minutes to it until you've reached an amount that you can consistently complete daily.
Journal
Writing in my journal gives me an outlet to express my inner-most feelings. In it, I can vent my frustrations, but also share my happiness and gratitude. I look forward to writing in my journal, and I do it three to four times a week.
Use affirmations
Affirmations are powerful! They are like a guide to help you focus on positive awareness and thoughts. On Facebook, I share affirmations pretty much each day. I've even created this affirmation just for you:
Not another minute feeling like I am not enough. I am enough.
The use of affirmations has changed the way I think, and helps me stay tuned in to the positive, not the negative. You can begin to collect and write your affirmations in your journal.
Accountability Partner
Get a #NotAnotherMinute accountability partner. You both can help one another with your goals of feeling good inside and out, and it's always great when you have someone in your corner to cheer you on and vice versa.
Meditation
According to Headspace, meditation is training in awareness and getting a healthy sense of perspective. It helps you slow down your thoughts so you can concentrate on your center and your being. Meditation has helped me lessen my anxiety and my stress levels. I practice meditation daily for about 10 to 15 minutes, and I always feel so much better afterwards.
To practice meditation, simply sit in a quiet space and focus on a thought or a feeling. Guided meditations also are fantastic at helping you to stay calm and relax.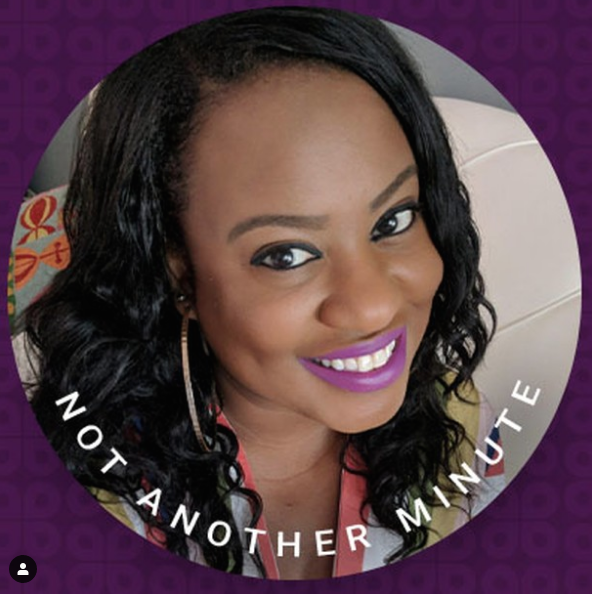 Because there are often side-effects of anti-estrogen therapies, Breast Cancer Index TM helps women make the choice of how long therapy may be right for them. By getting the test, women may potentially avoid unnecessary treatment that may not be right for them. The results of Breast Cancer Index can give you and your doctor information to make the best decision for you.
Visit the Breast Cancer Index TM website for more information.
The time is NOW for us to live our best lives in a healthy fashion. Here's to us tapping into the best part of us so that we can thrive and soar to new heights.