Yes! Even at my big age, I appreciate an afternoon nap. A siesta sometimes is just what my body needs to rejuvenate itself midday and honestly, I make no apologies for being a nap girlie. Napping is a form of self-care for me and I indulge in it as much as I can. Midflight on the plane, at the hotel during a vacation, at home on the couch–pretty much anywhere that I feel comfortable and safe.
If I've taken a nap in your presence or in your home, then you are good people.
Some see naps as something little people partake in. Walk into any preschool, daycare, or kindergarten and there's probably a set naptime for the toddlers and kiddos who need an afternoon wind down. I remember having naptime at preschool, I had a special blankie and everything. Our teacher would cue some quiet music and we would all settle in after lunch and playtime to get some rest–some of us would actually partake in a nap while others (me) lay there for the thirty-minute break looking up at the ceiling waiting for it to end.
"I'm a big kid, not a little kid," I remember thinking. "Naps are for babies."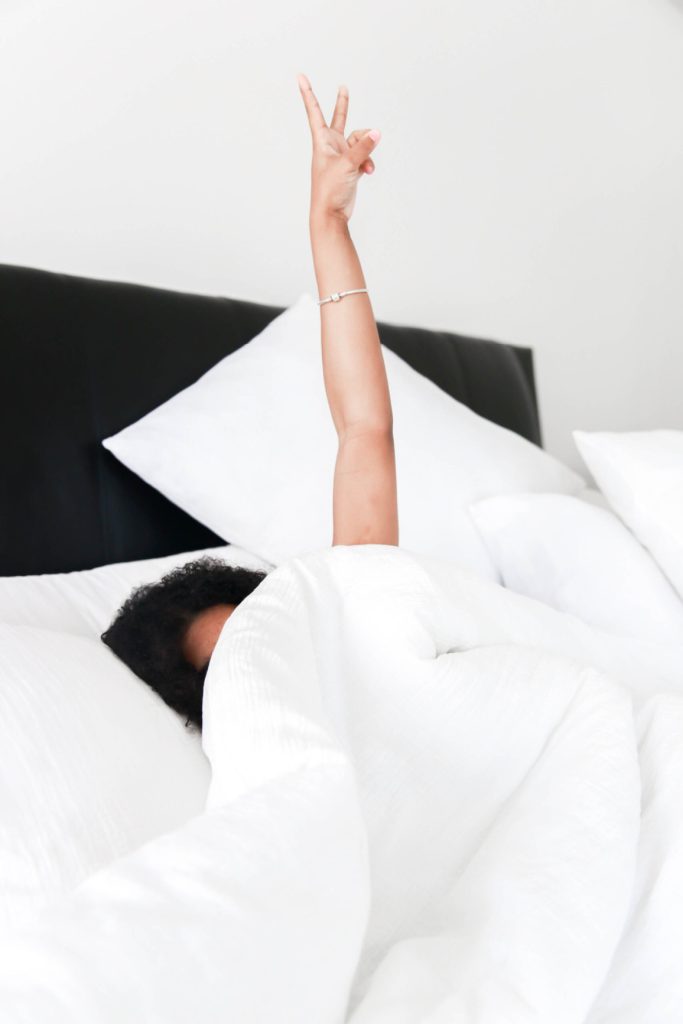 Fast forward to my forties and I am #TeamNap. They are not just for toddlers, babies, or little bitty ones. Adults need naps too!
There are benefits to napping and the experts agree. Studies show that adults who take naps regularly have improved memory, boosted immunity, and you are more alert and aware.
Power naps are the best way to go– 20 to 30 minutes so that you aren't too far into a deep sleep that you'll be groggy when you awaken. This will also ensure that you'll still be able to get a full night's sleep as well.
In a world where we are taught to power through and work now and rest when we're dead, taking naps can sound counterintuitive. I am not one who subscribes to this notion. Working and hustling yourself 24/7 isn't healthy. Listening to your body and resting when needed is key.
One of my favorite Twitter accounts is @TheNapMinistry, curated by Tricia Hersey, whose Rest is Resistance rallying cry gives me all the feels.
Rest is not a reward. It is necessary. #dailycalm pic.twitter.com/6A8k2kGjpo

— Danyelle. (@TheCubicleChick) December 29, 2022
In fact, making time for rest isn't lazy. It's being mindful and a form of self-care.
Here are some tips on making your naptime effective:
Blackout
When taking a nap, treat it like you were actually going to bed. Use an eye mask to block out the light. Try to make the space as dark and cool as possible.
Not the bed
Nap in places other than your bed. The couch or a chair is best. Remember, you don't want to nap longer than 30 minutes. Getting too comfortable by napping in bed impedes this.
Time matters
Experts note that it's best to take your nab between 1 pm and 3 pm. "These hours are a natural slump time for humans. If you try to nap earlier than that, your body probably won't be ready for more sleep, and if you nap later than that, it can disrupt your sleep at night," (source)
It's time we reclaim the power of naps and make them a part of our health and wellness routines.
Are you a fan of naps or are you anti? Let's discuss this, shall we?
Save for later: