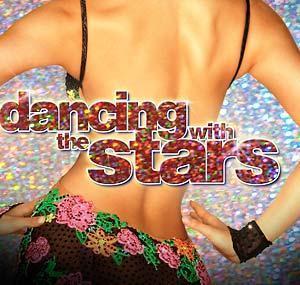 When it comes to reality show competitions, I am usually game. I have been watching Dancing with the Stars off and on since its first season in the U.S. and more often than not, it's a pretty good show. After the attention whores and wanna-be relavants get the boot, it truly becomes a dancing competition, each star surprising me with their grace and moves. I fell in love with Kirstie Alley last season when she transformed herself and became the one to watch, dancing and shimmying better than some of her younger counterparts.
Earlier this week, the new cast of DWTS was announced and the opinion has been mixed. Most of the attention has been focused on Chaz Bono, Cher's daughter-turned-son who has opted to be declared as a male because she doesn't want to be identified as a female (and has went through great lengths to change her sex). Chaz' journey to manhood has been documented in a film called Becoming Chaz and will be dancing this season on DWTS with a female partner, Lacey Schwimmer. Hate mail has been sent to ABC for allowing Chaz to be on the show as a "man", and some are threatening boycotting the show.
Womp womp.
DWTS is no stranger to controversy, and I believe they intentionally add stars to the list who will spark "unwanted" attention. They did this with adding Bristol Palin to the cast 2 seasons ago as well as Kate Gosselin, who last year, received flak for spending hours practicing instead of taking care of her brood. Controversy always bring ratings—even when people say they aren't going to watch, they usually do.
Despite the negativity, though, this season of DWTS is shaping up to be interesting, to say the least. This season's cast includes:
Nancy Grace- Talk show host, former prosecutor
Ron Artest- Forward for the LA Lakers
Ricki Lake- Actress, former talk show host, home child birth advocate
Chaz Bono- Cher's son (daughter)
Chyna Phillips- former lead singer of Wilson Phillips
Hope Solo- U.S. women's soccer player
David Arquette- Actor, ex hubby of Courtney Cox
Rob Kardashian- Brother of Kim et al Kardashian
Kristin Cavallvari- reality star, former star on Laguna Beach
J.R. Martinez- All My Children's Brot Monroe
Carson Kressley- Former Queer Eye for the Straight Guy
Elisabetta Canalis- an ex of George Clooney
The new season of DWTS premieres on Monday, Sept. 19th 8 EST, 7 CST. Will you be watching? And who is the dance contestant you are  looking forward to seeing the most on the dancefloor?