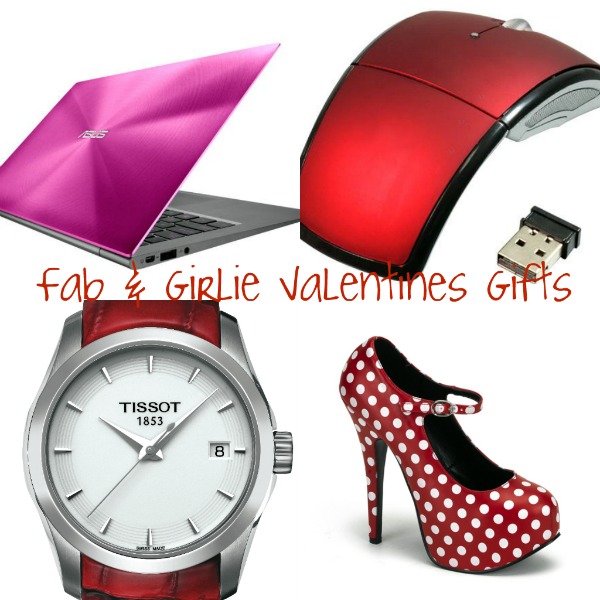 Valentine's Day has always been one of my favorite holidays. I love spending time with my man in a romantical way, and all of the love and coupledom that goes on during Cupid's Time makes me warm and fuzzy.
Valentine's Day isn't just about the gifts, but it is quite wonderful when your significant other surprises you with a special gift that makes you smile.
I've compiled a Cube Closet of 12 Fabulous Girlie Gift Ideas & Fashion Finds that are glamorous, fly, and oh so Chic!
Wearing a lot of red? Break up the monotony with this white nail polish from Essie—great sheen and shine w/ a hint of sparkle. $8.00, ULTA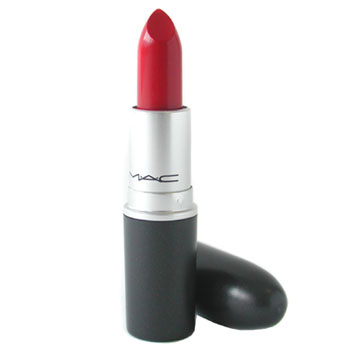 MAC Red Lipstick is THE definitive red lip color. Timeless and fab! MAC Cosmetics, $14.50
This amazingly fly timepiece is from Tissot, and is indeed a head turner! Tissot Couturier Ladies Watch, $325
This red wireless mouse from makes it easy to compute on the go. JetTech, $22.99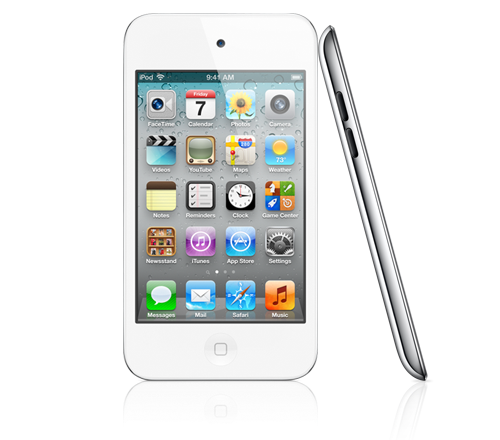 You can't go wrong with an iPod Touch. The white finish ups its fabulousness factor. Apple.com. $299 for 32 GB
Color blocking is the rage these days. Take this red, pink, & beige number from day to evening, Old Navy Women's Color Blocked Charmeuse Dress, $32.99
I fell in love with this ASUS Ultrabook at CES! Thin, hip, and trendy. (Price unknown, 2nd quarter offering)
China Glaze's Eye Candy 3-D Glitters in Love Marilyn is fun, playful, and Blonde Bombshell approved. China Glaze, $9.00
This cute Coach wristlet has pink hearts. It had me at hello :), Coach.com, $45.00
Dare to be different. Instead of an all red shoe, try some polka dots. Good for outside of the bedroom as well as in! HAUTE! Bordello Shoe, $65.99
Monster's Beats by Dre headphones are a must have when listening to music. Experience music the way the artist intended. BeatsByDre.com. $199 and up
Lip Gloss is a girl's best friend. And with Sephora's Shimmer Harmony Gloss Palette, a little goes a long way. Sephora, $12.00
I hope these Fabulous and Girlie Valentines Day Gift Ideas & Fashion Finds help you and your Cupid out. I certainly enjoyed putting it together for you! 🙂
I, The Cubicle Chick, received promotional consideration from some of the items listed in this post. The opinions and descriptions of all items within this article are mine. Stay FAB!