Tonight was the opening of the Democratic National Convention in Charlotte, NC. Delegates, alternates, reporters, politicians, and other attendees gathered at the Time Warner Cable Arena to watch presentations and speakers from such Democratic heavy hitters as Ladda Duckworth, Rahm Emanuel, Kathleen Sebelius, Deval Patrick, and others, as well as Michelle's brother Craig Robinson, and Barack's half-sister Maya Soetoro-Ng.
But the night understandingly belonged to First Lady Michelle Obama, who closed the evening with a stirring speech, letting us know why we should re-elect her husband. It was a speech filled with love, heart, and compassion.
Here are a few pictures of FLOTUS Michelle Obama, who was dressed in a silk mauve colored dress with aqua trim designed by Tracy Reese, exposing those killer arms! How fab!: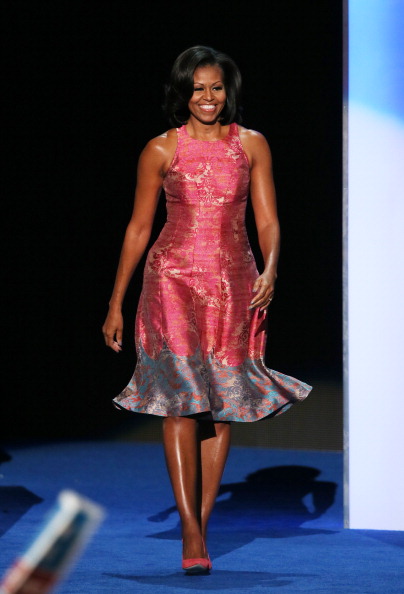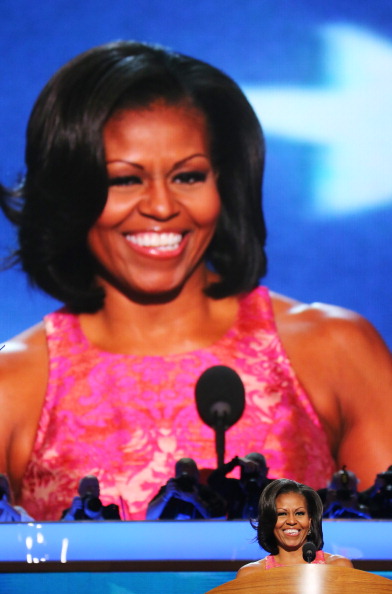 The Democratic Convention will hold court in Charlotte through Thursday, culminating in the President's speech "accepting" the nomination.
Photo credit: Getty Images