Have a little St. Patty's Day inspired fun with these DIY Shamrock Magnets
St. Patrick's Day is a fun time of the year. It allows for everyone to bring out their playful side whilst celebrating the luck o' the Irish. What's known about Saint Patrick is that he was a Christian missionary who used the three pronged shamrock to represent the holy trinity—the Father, the Son, and the Holy Sprit. When he died on the 17th of March, he became Ireland's most known saint at the time, thus the name St. Patrick's Day.
Now that we have the history lesson completed, I am sharing how to create a fun and easy craft with the kiddos. As busy parents on the move, you don't have a lot of time to devote to crafting. I've created this super simple DIY that takes only minutes to make. This will allow you some one-on-one time with your child, and it isn't so time consuming that you can't get other things done.
All you need is construction paper, a pen or pencil for tracing, laminated paper sheets, and adhesive magnets (sticky on one side so they attach to the paper).
With these DIY Shamrock Magnets, you can use them to affix onto your refrigerator and any other place in your home that it can stick too.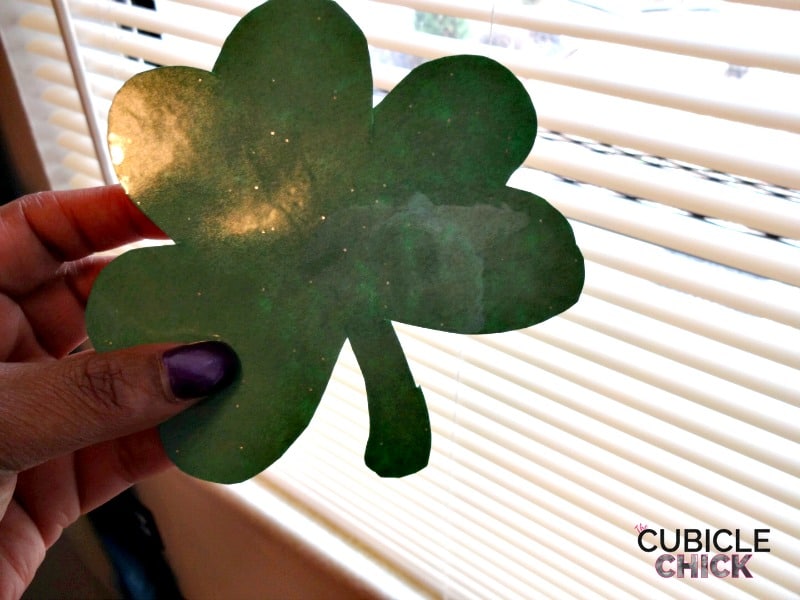 For younger kids, you can put letters or numbers on them and have them work on their spelling or number recognition while you are cooking or spending time in the kitchen. It's a great way to keep them busy while you prepare the meals, too. Just stick them to the fridge and watch them go.
What's more, laminating them means that you can reuse them year after year.
You can also use these as party favors or gifts for family members. if your child has a March birthday. you can put your child's name, age, and birthdate on them and give them as a keepsake. My DIY Shamrock Magnets are super versatile and can be used in so many different ways.
Need a shamrock template to use to create the magnets? I've got that covered as well! Click HERE.
Looking for some other St. Patrick's Day inspired crafts? View HERE.