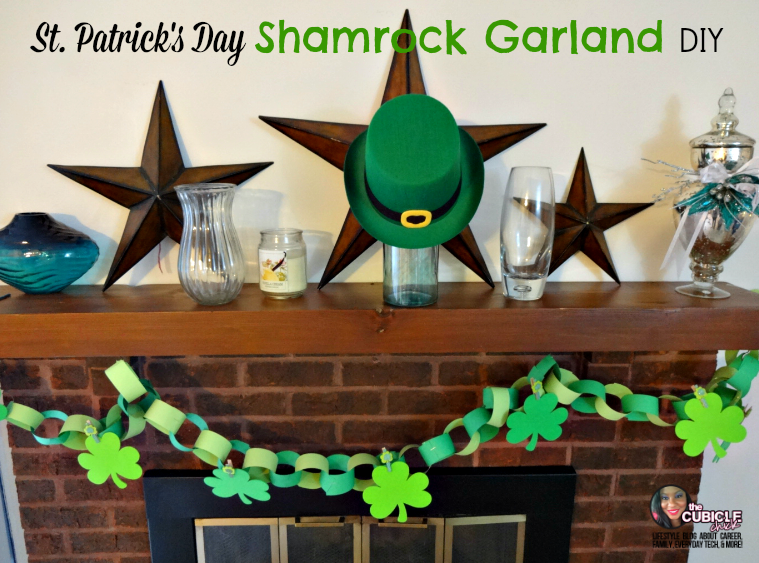 March is one of my favorite months. Not only does it usher in Spring, but it is also the time in which we celebrate a very fun and festive holiday—St. Patrick's Day. It's a time where I begin to spring clean and brighten up my home decor after a long and dreary winter season, so I am always looking for ways to spruce up and put in some color.
Which is where my St. Patrick's Day Shamrock Garland DIY comes in. It's made with bright green paper and can be used as decor anywhere in the house to give it a spring feel and to celebrate the fun and luck of the Irish.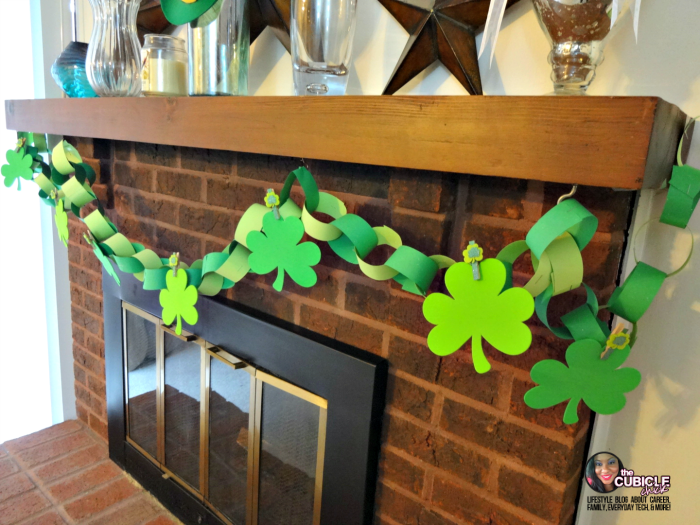 This craft is not only festive and fun, but it's super easy for kids of all ages to do. And it doesn't take long at all to make. In fact you can make several for around the house. You can put it on the mantle, around a window, decorate a doorway, or even stream around a table.
To create your Shamrock Garland DIY, all you need is the following:
sturdy construction paper (in various colors of green or even incorporate white if you'd like)
a stapler (or you can use glue to make the "rings" for the garland
foam shamrocks (or create your own with construction paper)
decorated clothespins (you can find these at Michaels and Hobby Lobby)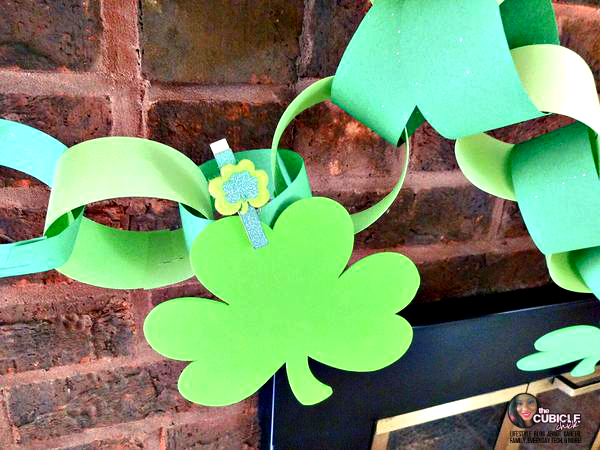 Simply cut your paper into strips. The more strips you make, the longer your garland will be. Then take your strips and begin to make "rings" which you seal with a stapler or glue or even tape. Whatever you have handy is fine!
For younger kids, to teach patterns, you can create a garland using different colors of green. Show them how to create patterns and then have them make their own garland.
This idea is also great for preschool and elementary classrooms.
Pretty simple and easy breezy! In no time, you will have a garland that is fit for the St. Patrick holiday.