Disclosure: I was selected by Hampton by Hilton to partake in an expense paid trip to San Juan as an Ultimate Seekender to share my weekend experiences. The opinions expressed belong to me and are not indicative of the Hampton by Hilton or their partners.
I am giving you the details on what to wear in Puerto Rico that will have you feeling like an islander.
When being a Seekender (aka seeking adventure during a weekend getaway), a girl has to look and feel fabulous, right?
During my Ultimate Seekender trip to San Juan, Puerto Rico earlier in the summer, I was charged with having a glam girlfriend getaway. But what's being in paradise without having the proper clothing? Since this was not my first trip to the island, I was well-versed on what to expect climate wise. The humidity can be a bit much, so light and airy clothing that is also comfy is par for the course. And at night, you want to keep it tropical, yet sexy.
Over the course of our three-day trip, I relied on dresses and rompers to get me through. Not only do they wear well, but they pack well, too, as you can just roll 'em in your suitcase and go.
When it comes to the question of what to wear in Puerto Rico, the answer is resort wear.
Here's a visual rundown of what I wore during my trip—here's hoping it gives you a little inspiration for what to pack when traveling to the Rum Capital of the World.
While out and about touring Casa Bacardi, I opted for a light linen dress that was cool and comfortable.
Flat sandals topped off the look for simplicity. (and a bold red lip didn't hurt, either)
To hit the nightspots, I selected a strapless black and white dress from Forever 21, and paired it with my favorite wedge sandals. The streets of La Placita (the club district) are cobblestone and really uneven, so I don't suggest wearing heels unless you can brave the elements.
For daytime sightseeing, rompers are also a good option for daywear, as you can wear them over your bathing suit.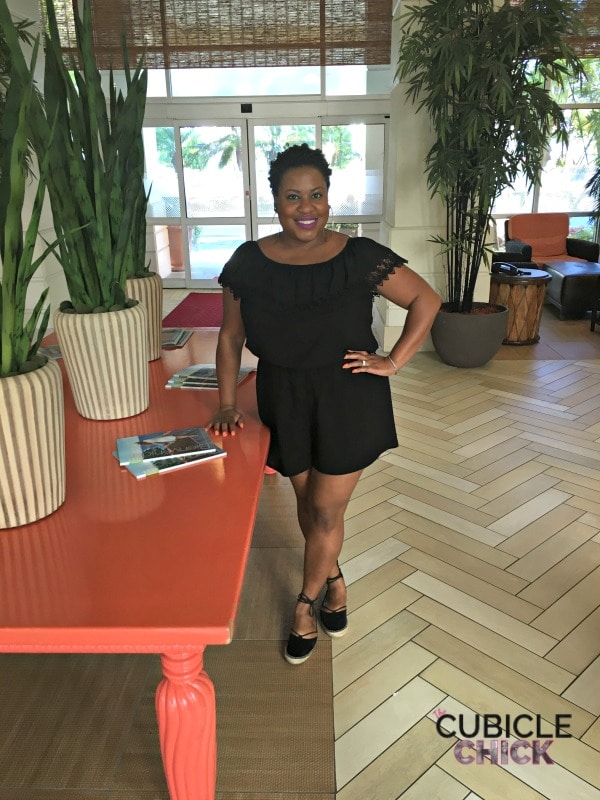 For drinks in at The Parrot Club in Old San Juan, a handkerchief dress fit the bill. Dresses like this one are perfect for a night out on the town.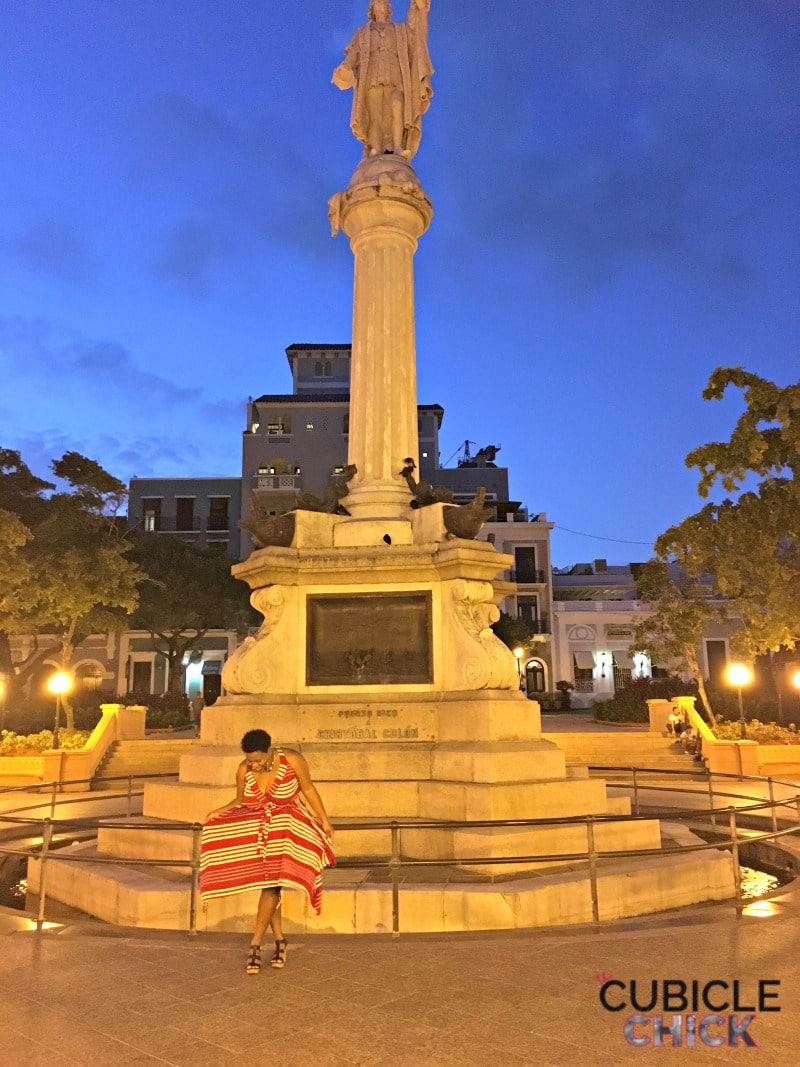 Nights in San Juan are still humid but slightly cooler, so you may want to opt to bring a sweater with you just in case.
For beach life, any swimsuit you choose should be fine. I selected a lace cover up to give me a little break from the sun rays.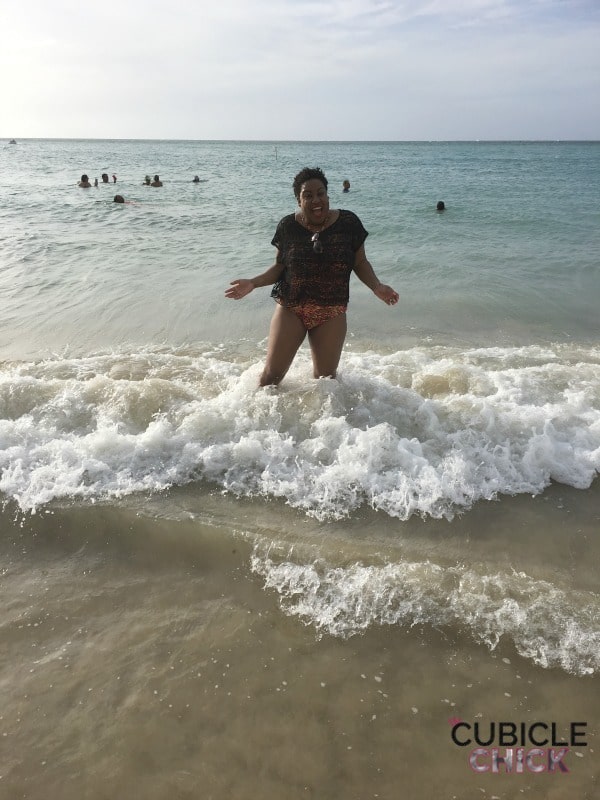 Things to also consider for what to wear in Puerto Rico:
The summer is the rainy season so make sure to pack an umbrella and/or rain jacket
If you are prone to mosquito bites, make sure to wear clothing with sleeves
Light, breathable fabrics are best to beat the heat
We thoroughly enjoyed our stay at the Hampton by Hilton San Juan and all of the sites and sounds Puerto Rico had to offer. To read more about our stay, click HERE.