Administrative Assistants are the foundation of every successful business. They make it all work, despite chaos, stress, disorder, and larger than life bosses. I used to be an admin assistant myself, and I have had my share of admins to help me throughout my career. I can tell you that without them, I wouldn't be able to meet the goals and challenges I often faced.
Administrative Assistants get just one day a year dedicated to them, but do not fret. I have compiled a list of 10 of Pop Culture's Best Administrative Assistants, so that you can bookmark this for praise potential. If you ever need inspiration on what badass admins have played in our TV and movie psyche, look no further.
Andy Sachs (The Devil Wears Prada)
One of my favorite guilty pleasures of all time, The Devil Wears Prada serves as the definitive movie about the inner workings of the fashion magazine world. The likable and vulnerable Andy Sachs was the perfect heroine to the evil and bombastic Miranda Priestly.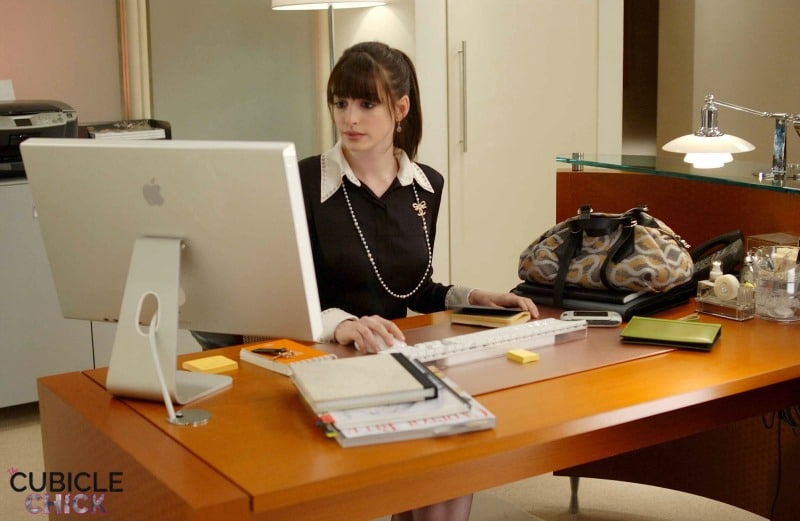 She makes the list because she did her job and did it well, to the chagrin of many of her counterparts. Andy Sachs will always be a shero of mine.
Louise (Sex in the City)
When Sex and the City hit the box office, it was Jennifer Hudson's character Louise that got many of the laughs. Straight no chaser, and a girlfriend slash Girl Friday, Louise is the definition of an awesome administrative assistant.
Tess McGill (Working Girl)
Melanie Griffith took this role and ran with it, much to the public's delight. As the unflappable Tess McGill, she uses her skill and know-how to build up her connections while moving up the corporate ladder. Administrative Assistant at the start, a mogul and woman of influence in the next. She taught us to never look down on the secretary.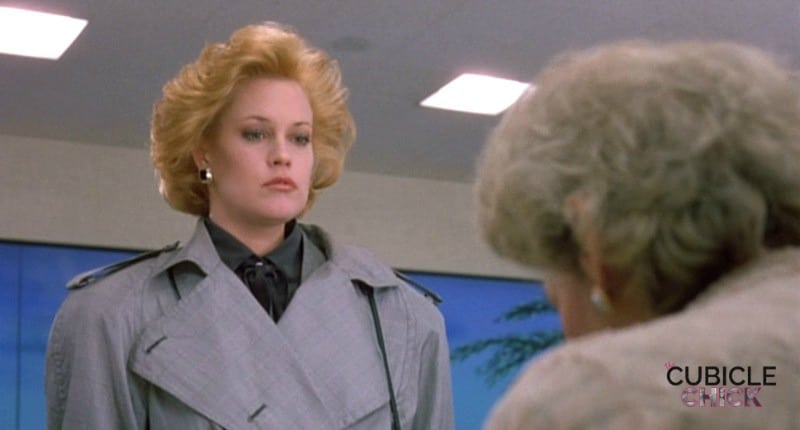 Peggy Olson (Mad Men)
Peggy Olson played magnificently by Elisabeth Moss, is the epitome of a woman with a mission. At the beginning of the series, she was Don Draper's secretary. Later in the series, she is second in command. Driven, hard working, and full of ideas, what Peggy lacked in superficialness, she more than made up for it in substance.
Pepper Potts (Iron Man)
Tony Stark could not run his massive empire without the help of Virginia Pepper Potts. In the recent Iron Man films, Gwenyth Paltrow plays this character that's strong, super smart, with few weaknesses.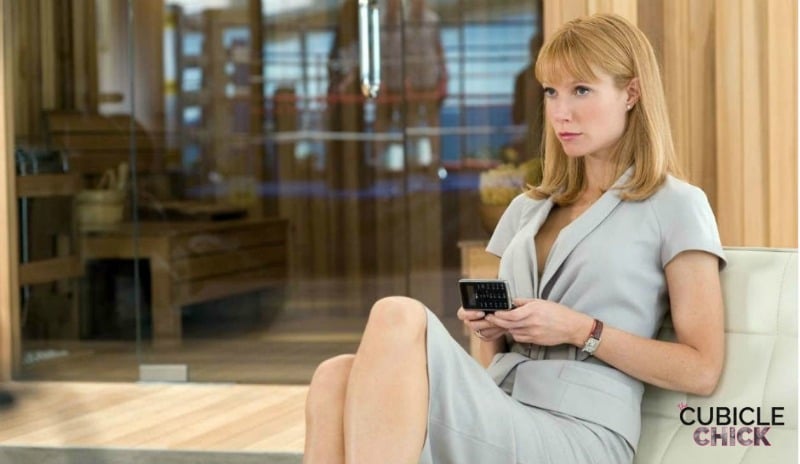 Joan Holloway (Mad Men)
Joan is my favorite, as I've written about her before on this very blog. I love her style, her grace, and the fact that she used what she had to often get what she wanted. You may say that's a negative, but Joan always got her way in the end. Even when it seemed like she was losing.
Synclaire James (Living Single)
Goofy Synclaire (Kim Coles) was an aspiring actress, but worked as her cousin's Administrative Assistant. Flavor Magazine was Khadijah James' (Queen Latifah) dream, and it was Synclaire who helped her achieve it. She wasn't the smartest in the office, but was the most kind. And most of all, she always had Khadijah's back.
When it comes to 90's sitcoms, Living Single was everything.
Jennifer Marlowe (WKRP in Cincinnati)
Loni Anderson played the seductive and alluring Jennifer Marlowe, admin to the staff at WKRP radio. She was reliable, dependable, and drop dead gorgeous. And she kept everyone on their toes.
Doralee Rhodes (9 to 5)
One of the first movies to bring sexual harassment to the forefront, it's a movie that was kind of ahead of its time. One of its heroines, Doralee Rhodes (Dolly Parton) is the woman in the office all the ladies love to hate. Because she is sexy and very attractive, people assume she is sleeping with her boss. Of course, this was furthest from the truth.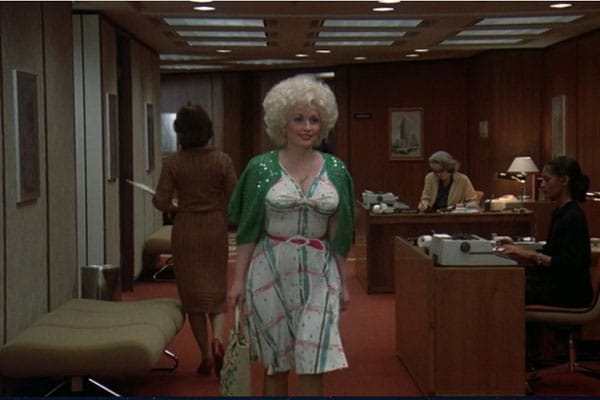 Doralee taught us that you can't always judge a book by its cover.
Miss Jane Hathaway (The Beverly Hillbillies)
Nancy Culp played the stiff yet comedic secretary Miss Jane, and she remained a standout on the show. Always willing to be a part of the joke, she still gets laughs to this day. What would the Clampetts do without her?
What would offices, businesses, moguls, start-ups, corporations, etc. do without administrative assistants? And most importantly, what would our pop culture look like without their comedic timing and interesting characters?
Who are your favorite administrative assistants in pop culture?
Looking for gift ideas for Administrative Professionals Day? Click HERE.