Each month, I will be bringing you some of my favorite products and trinkets that are great for working moms. Some of the items mentioned were sent by the brand for promotional consideration.
How's your April been thus far? For me, it's been so far, so good. I am waiting for spring weather to rear its beautiful head, but in the meantime, I've been busy curating my list of April Must Haves for Working Moms.
This list is comprised of a gadget, makeup, beauty on the go, and jewelry. A little bit of everything for the working mama who deserves it all. Treat yo' self!
Play! by Sephora
Sephora is the gold standard when it comes to shopping for makeup, hair, skincare, and more. I am a huge Sephora fan and I sing their praises whenever I can.
They've introduced their once-a-month subscription box service that offers sample sizes of trending makeup and beauty items so that you can try them out. It's fun anticipating what items I will get in the mail each month. What's more a Play! by Sephora subscription is just $10 per month.
Click HERE to register to get your box!
Samsung Galaxy S9
If you are in the market for a new smartphone, look no further than the Samsung Galaxy 9. It's got an amazing camera that features Super Slow-Mo and is both sleek and fun to use.
As a Verizon Ambassador, I was sent one for a review and I am quite impressed with it thus far. I am a bonafide iPhone chick, but the Samsung Galaxy S9 is giving Apple a run for their money as of late.
Click HERE for more information. Price varies depending on carrier. If you are looking of a thorough review, visit Tech Guy Smart Buy.
Bath & Body Works In The Sun
If you are looking for a set of beauty products that smell sexy, captivating, and like the sun hitting the beach, you must check out Bath & Body Works In The Sun line. The 24 Hour Moisture Ultra Shea Body Cream is silky smooth and is made with coconut oil. shea butter, and cocoa butter.
This is the perfect scent to usher in the sun and some beach time.
Rembrandt 3 Day Whitening Boost Strips Kit
Can you get super white teeth in just 3 days? With Rembrandt 3 Day Whitening Boost Strips Kit, yes you can. Simply apply the strips for 30 minutes three days in a row, you will see awesome results.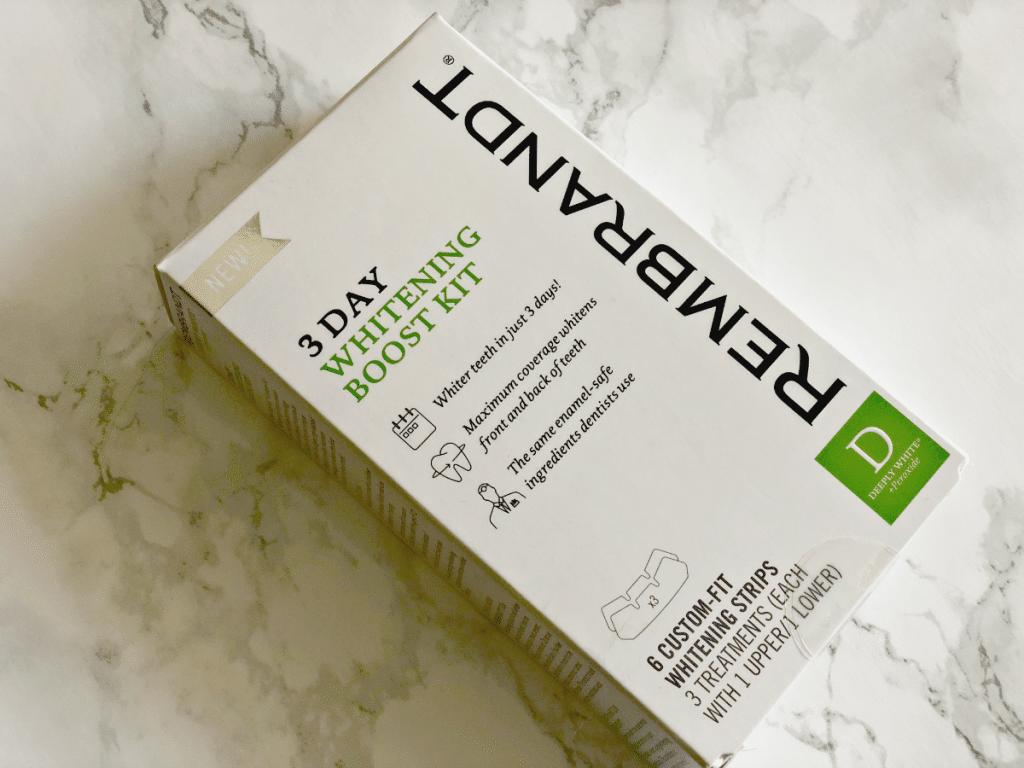 I am a huge fan of these strips, and will be adding them to my beauty routine. Read my complete review of Rembrandt teeth whitening products HERE.
Alex and Ani A Wrinkle in Time Bracelet
Be a warrior.
Inspired by Disney's A Wrinkle in Time based on the book of the same name, Alex and Ani created a line of bracelets and necklaces to commemorate the themes of the film. I bought this bracelet while at Disney Springs and wear it daily as a reminder that I can conquer anything.
Get yours HERE.
10 Positive Things You Can Do Every Day eBook
The key to living a more rich, fruitful, and fulfilling life starts with facing each day with optimism. Even during stressful times like these, you can find ways to unlock our potential and create happiness. In my eBook, 10 Positive Things You Can Do Every Day, you will learn how to create momentum by facilitating patterns of positive reinforcement. Each chapter is filled with practical, day-to-day activities that allow you to live your best life and promote self awareness that others will want to tap into. Promote emotional balance while enriching your day with useful tasks that can improve almost every area of your being.
In just a few minutes each day, you can create a foundation of personal growth and success. The chapters are short, allowing you to take it in while not taking up too much of your time. It is a perfect read for busy parents, entrepreneurs, careerists, and anyone who wants to live a more positive lifestyle.
You can purchase your copy on Amazon for $6.99.
Click HERE to check out previous month's picks. I hope April is treating you well!