Creatives, unite!
On the innerwebs, I've been blessed enough to meet some dope people. Some of these relationships are strictly online ones, and some of them blossom into real-life offline tings that make me warm and fuzzy. I was e-introduced to Mr. William Dawson online some 8+ years ago, and met him in person while we were both in Charlotte in 2012. Since that time, our friendship has evolved, and in the interim, so have our careers.
Dawson is now embarking on a new-ish project called Dawson Eats America, which serves as a digital platform to help share and showcase food culture, for the culture, one conversation at a time. Back in May, he launched Dawson Eats America: The Podcast alongside his website Dawson Eats America, and I wanted to show him some much deserved love on my platform—one because we need more of what he is doing in this space, and two because he always shows me love on his.
Get to know the man, the myth, and the legend that is Dawson, and learn why you should be tuned in and fully engaged in his latest project.
Let's do this!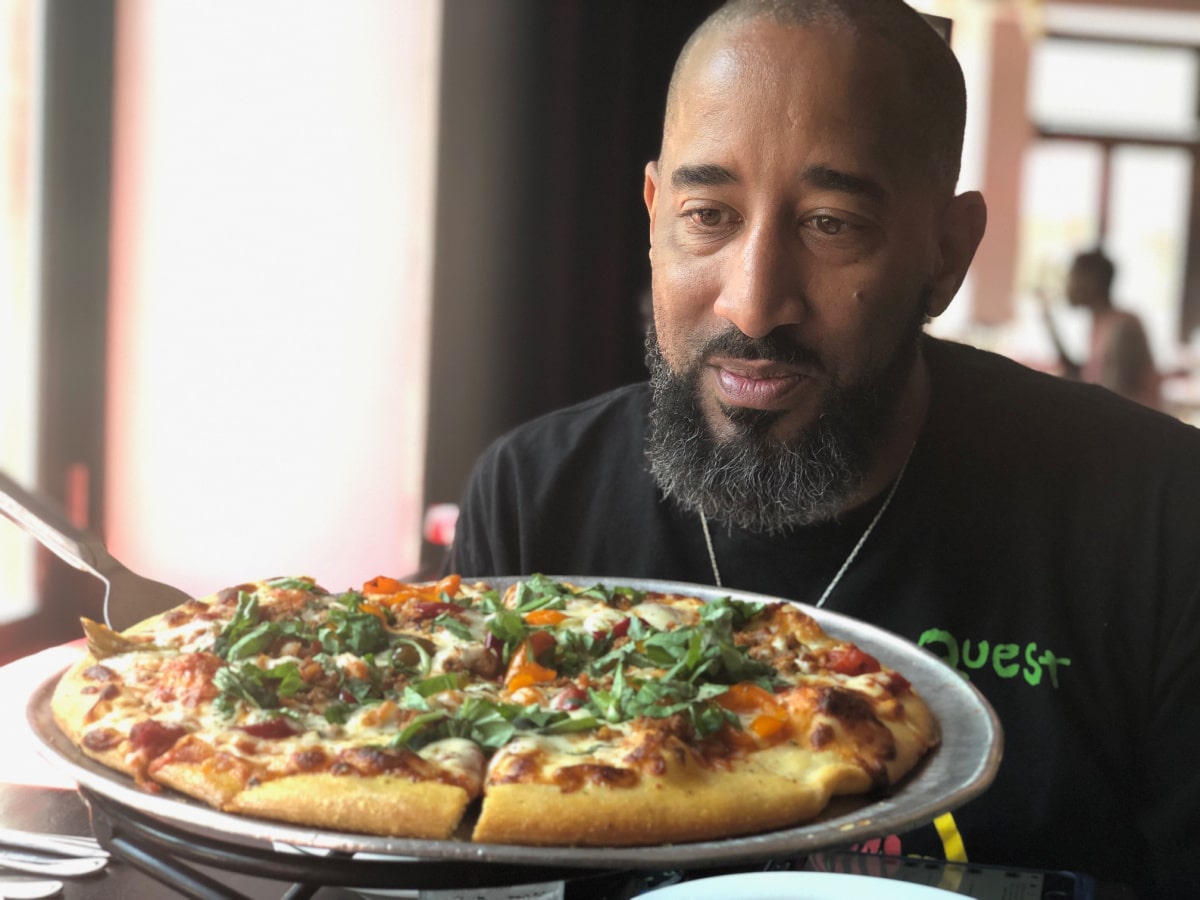 On the inspiration behind Dawson Eats America
I've always been a bit of a foodie, trying different restaurants and cuisines when on the road. I was never afraid to sample something new. My job would send me to places where I didn't see chefs or cooks that looked like me, so I became determined to find at least ONE Black chef or cook wherever I was. That turned into not only finding ONE, but then being curious about their story. Their journey. I felt that Black chefs were underrepresented and, being a journalist, I set out to tell their stories.
On being passionate about focusing on Black Chefs and Black food experiences
Black folks tend to excel at everything they do. It's not lost on me that a LOT of the cultural mainstays we have here in America came from countries abroad, most notably Africa. Their stories about their journey here, and what them and their ancestors experienced on their journey, helped shape who they are. How they ate. Those stories are priceless and I'm determined to give those stories a voice. The voice they deserve.
On how the podcast is going thus far and the movement its created
It is steadily making an impact. I really wasn't sure what to expect when I launched it two months ago. I knew I was passionate about food and food history but wasn't sure anybody would care. The first episode has garnered the best response so far–partly because folks are nosy (lol) but also because my first guest, Robin Caldwell, was knowledgeable and relatable and told stories that could've been a story that any family would tell: sitting at Big Mama's table, sharing recipes, laughing and talking over recipes. Since then, people have been tuning in, and I've been able to secure great guests that tell great stories.
On tips for those who want to start their own podcasts
I could start with the basics and advise you that you need to buy a microphone and recording equipment. But I feel like that's a given (BTW, if you need those things, I've found YETI to be a reliable microphone that won't break your bank and that GarageBand is a great recording option for beginners). What's more important though, is that you tell a story. Let people know what you're thinking and say something they can relate to. It could be about what you had for Thanksgiving dinner last year, or a favorite meal you shared with loved ones five years ago. The stories have to be genuine. They have to mean something. If you start there, that's half the battle.
On what he has learned working on this project, good and bad
I've learned that, as with most things in life, patience is key. You may think that you need to publish something every week to keep up with a supposed demand for your product. That's not true. Podcasts that are published twice a month allow your listeners to catch up and indulge in your content. I also learned that content is key. There are a lot of examples that could be used of podcasts that spend hours saying things that could be consolidated into a 30-40 minute episode. I think that's best, as it will force you to tell your story and stay in bounds, never rambling or going astray from the message you're delivering. So, to be succinct and to be patient. Those are definitely two things I've learned along the way.
On where Dawson Eats America is going
I love the podcast format. It allows you to craft stories and create landscapes for which listeners can adapt. So this works for me, as a journalist and a storyteller. Ultimately, however, I'd love for Dawson Eats America to be a series in video format, if only because if we're talking about food, there should be an option to see it and taste it. That's what would inspire chefs to want to engage and what would inspire an audience to tune it. Visual is where it's at and converting Dawson Eats America into a cross-country adventure where Black chefs would literally be in the spotlight would be ideal. And a lot of fun.
On what's next on his horizon
I'm a writer by trade and LOVE telling stories. So anything that will allow me to do that would be ideal. I'm excited about what the visual Dawson Eats America show would look like, and have a few other projects in the oven that should hopefully see the light of day soon. But this movement is just beginning, and I'm committed to telling as many stories as possible. So that's really what's next. It's what I'm looking forward to. I'm a foodie at heart. What can I say… lol
So as you can see, Dawson and his digital lifestyle gem are poised to be the next best thing, and I am HERE for it. I love to see my people doing things that they are passionate about, and taking the leap while doing so.
Make sure to visit Dawson Eats America: The Podcast on SoundCloud and subscribe, and listen on Apple Podcasts by searching for Dawson Eats America.
You can read more food stories and anecdotes on Dawson Eats America dot com.