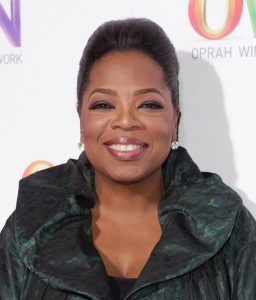 Who wouldn't want the opportunity to learn firsthand from a woman who is the epitome of success, grace, intelligence, poise, wisdom, and talent? When I found out a few weeks ago about Oprah's upcoming new show called Oprah's Lifeclass, I knew it was something I didn't want to miss. Add to that the ability to be schooled by a woman who has overcome so much to become one of the most powerful women in the world, and it didn't take much coaxing—she had me at hello.
Oprah's Lifeclass is a new series on her network imprint, OWN, in which she will share lessons that she has found valuable throughout her 25 years on television. She will reach back into the vaults of the Oprah Winfrey Show and guide us in her new series, teaching us what she learned in particular episodes or A-ha moments on her past shows. It will be a unique and daring introspective from a woman who can only tell the stories she tells.
In addition to the Oprah Lifeclass series on OWN, there is a companion online class that will accompany the show, where us students can actually receive coursework via the web. You can sign up for the class by clicking HERE, and the first one million registrants will receive a free Oprah Lifeclass journal to take down all of your notes. When you sign up, you are entered to win an opportunity to meet Oprah in Atlanta.
Oprah's Lifeclass premieres October 10th. Check local cable listings for time and channel.
I am so looking forward to Oprah's Lifeclass and the lessons and vivid truths she is going to bring. If anyone can teach people how to channel their inner success and make it work for them, it is Oprah Winfrey. I am honored to her student.
Have you signed up for Oprah's Lifeclass? What are you looking forward to most?
I can't wait!