We are still pretty far off from the Christmas holiday, but you can best believe that the toy manufacturers as well as the stores are gearing up to ramp up their holiday offerings. I have been receiving plenty of press releases, emails, and other information for toys and items that are being touted as THE holiday gift to give this year to a child. Of course, as someone who likes to do her own research and compare toys and items that my daughter would like, I have found a few picks that look like they will be huge this Christmas holiday.
As a parent, I look for toys that are inexpensive and worth every penny. Toys that are safe, durable and long lasting, have educational value, are fun, and are smile worthy. And for me, I need to know that they are going to create memories that my child will remember for years to come—memories like the toys I used to play with like Cabbage Patch Kids.
Below are my 5 predictions for what toys will be hot this holiday season. Keep in mind these are my picks based on the buzz I'm seeing in social media, as well as professional opinions and my daughter's thoughts on the toys she's seen thus far.
Gund Girls
Sloan, Emma, Deedee, and Brooklyn are Gund Girls; best friends in fashion. Gund Girls are plush dolls that wear stylish clothing, have individual personalities, and are super girly. I received the collection of Gund Girls in the mail for my 8 year old daughter, and she hasn't stopped playing with them yet. She loves how "fabulous" they are and is planning to take them with us when we visit Chicago next week. These dolls are recommended for 3 years and older and each girl has her own individual personality that celebrates the uniqueness of us all. I predict these dolls (there are 7 in all) will be must-have toys this Christmas for every girl who enjoys playing with dolls.
Monsuno
Monsuno are action figures and trading cards based on characters from the cartoon series that appears on Nick Toons. These action figures are recommended for boys and girls ages 6 to 10 years old. Yes, I say boys and girls because my daughter enjoys playing with action figures as well as dolls—if it's fun, then she is on it! The Monsuno action figures and collectible trading cars make a great gift and are affordable. I think Monsuno by JAKKS Pacific will be very hot this holiday season and you can check out more about Monsuno HERE.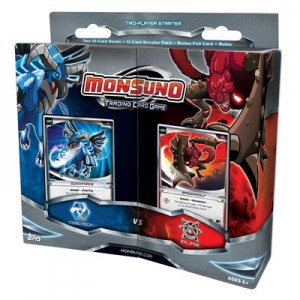 American Girl Crafts
American Girl isn't only a toy doll company and book series. They also create a line of crafts that are sold at many retailers which enable the creative instinct in us all. Their arts and crafts are great to get your daughter motivated to creating their own work of art. I have purchased several American Girl crafting kits, and have been sent a few by their PR company, and my daughter has hours and hours of fun with them. And the crafting kits are relatively inexpensive. My most favorite American Girl craft kit was the one in which my daughter made her own Dream (or Vision) Board. You can check out her work of art HERE. The age of most of the crafting kids varies, but I recommend them for girls 7 and up. They also make a great activity for you and your child to do together.
Amazon Kindle Fire
The Amazon Kindle Fire was the rage last holiday season based on it's amazing price point. This year, I predict that it will be a huge hit as gifts for children. I am not keen on purchasing an iPad for my 8 year old, but a Kindle Fire still gives her the ability to play educational games and apps without forking out $500. In addition, your child can download or stream approved movies and TV shows through Amazon, which is great for trips. My daughter also loves to read books on hers, and it is one of the best investments I have made this year for her. This will be a huge gift for kids this year and I highly recommend the Kindle Fire for kids 3 and up. The Kindle Fire sells for $199.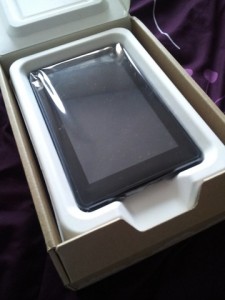 Hartlyn Kids Books
Last year, I mentioned Hartlyn Kids books in my 2011 Holiday Gift Guide: Fun & Educational Gifts for Girls and I really believe that these books are amazing! My 8 year old received one last year and is still reading it. Hartlyn Kids books celebrates different cultures and diversities by showcasing a different country in each book. It exposes our kids to other wonderful places and they get to learn about adventures all over the globe. You can also purchase a Hartlyn Kids Passport, and each time you read a book, you can place the book's sticker in the passport. It's a great way for your kids to take a journey without leaving home. Learn more about Hartlyn Kids HERE. The books are $12.99 and the Passports are $4.50.
So there you have it. These are my predictions for what toys will be hot this holiday season.
What are your thoughts? What toys or items do you think will be all the rage this Christmas?
Disclosure: I received several items mentioned in this prediction rundown, which I was able to personally test out with the help of my daughter. Opinions in this post are mine (and hers). 🙂