Disclaimer: Some of the items listed in TheCubicleChick.com's 2014 Holiday Gift Guide were sent by the brand or company for promotional consideration. This is not a paid nor sponsored post, and all opinions listed within belong to the author and are not indicative or any brands or companies mentioned.
It's beginning to look a lot like Christmas as the holiday season is officially underway. I've been busy in these parts in my home office testing out some great gift idea submissions from businesses large and small. This year, I wanted to focus on holiday gift ideas for girls that are fun, empowering, unique, and memorable. As a mother of a growing girl, I want my daughter to learn from the gifts she receives. I also want her to feel good about using the gifts so one day she can impact the world.
This year's selection of gift ideas for girls, I feel, is awesome! I handpicked everything listed and cosign them too. They are gifts that my daughter herself tested and approved. So you can feel good about giving them to the girl in your life.
AND, you can also win three (3) of the items shown in this year's guide from Hasbro. Check the deets below!
Now, here's my 2014 Holiday Gift Guide: Gift Ideas for Girls!
Bobbi-Toads
Little girls love to be fabulous, right? Well you can give the gift of fabulosity with Bobbi-Toads. They are cute sneakers for girls that allow them to paint their toenails—on the shoe! Your girl can paint and change the toenail color to match their outfits or mood, and they come in a variety of styles and colors. This is a perfect gift for the girly girl on your list who want to express their creativity and individuality. They have a velcro version and a lace-up version, so no matter your girls' age, they can have a pair. And, the shoes are high quality, so you don't have to sacrifice functionality with style.
If you are looking for a perfect gift for the little girl on your list, Bobbi-Toads is it. $49.95, Bobbi-Toads. (use CUBE for 30% off + free shipping thru 12/31)
Microsoft Surface Pro 3
My daughter loves technology. So when she gave me her Christmas list, I wasn't surprised that she had the Microsoft Surface Pro 3 on it. She has a laptop with Windows 8, but it can be a little big and bulky when we travel, or when she visits family and spends the night. She also has an iPad (one of our old ones we passed down), but it doesn't have all of the capabilities her laptop does. So this is the best of both worlds. It's touchscreen, works as a fully functional computer, and allows your girl to use Microsoft Office on it (Word, Excel, Power Point, etc). Now that she is in the 5th grade, she 's utilizing these tools more and more. So the Microsoft Surface Pro 3 is a gift that will continue to give. Starts at $799.00, Microsoft. Student discount available. (keyboard separate).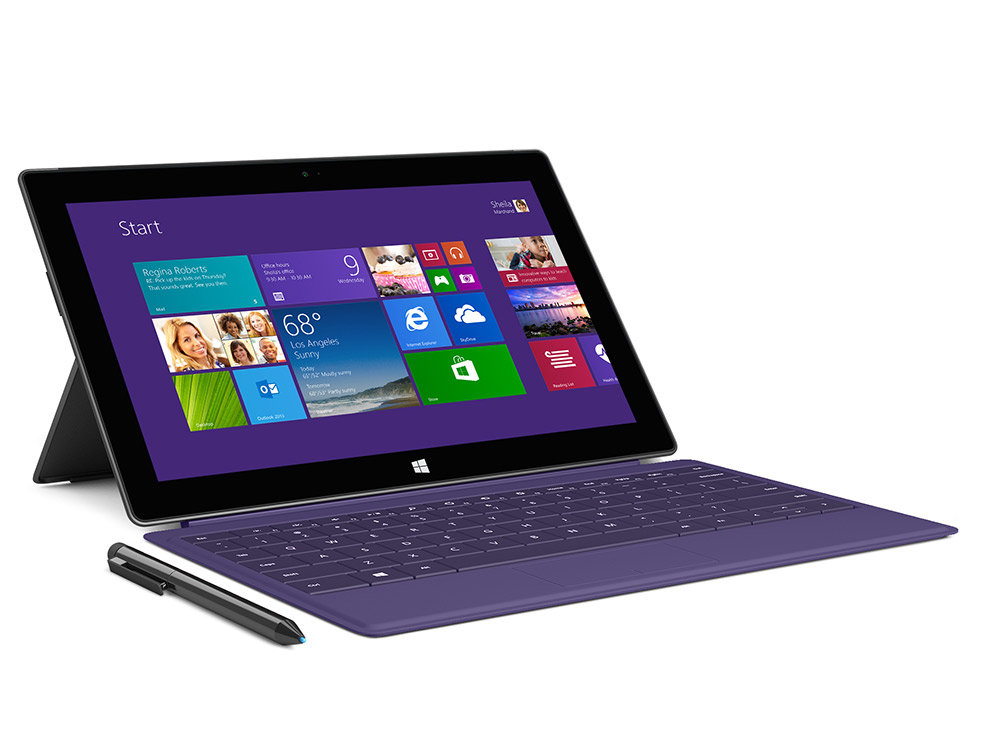 Just Dance 2015
If the girl on your list loves to dance, then you've got to get her Just Dance 2015. It's an interactive video game for the Wii, Wii U, and XBox. Your girl can dance to some of the hottest pop tracks (new and old) and don't worry—the songs are edited and safe for their ears. My daughter and I both have been playing Just Dance 2015 and we can't seem to get enough. It's also a great way to keep her active during months were it's too cold to go outside. The entire family can play, too! $39.99, Target.
Nerf Rebelle Agent Bow
It's all about Girl Power! Nerf's Rebelle helps your girl step up and stand out. With the popularity of Hunger Games star Katniss who is slick with a bow and arrow, the Nerf Rebelle Agent Bow helps your daughter get active to hit her target. It can fire up to 85 feet and has electronic sight. It comes with a decoder and message arrows. She will love it Recommended for girls 8 and up, $29.99. Hasbro.
Easy-Bake Ultimate Oven
My Chicklet is a budding culinary chef. So the Easy-Bake Ultimate Oven is a great gift. It comes with banking pan, pan tool, and cookie mix, and can make a variety of sweet treats. This is a huge step up from the Easy Bake Oven I had as a kid. Recommended for ages 8 & up. Hasbro, $54.99.
DohVinci Style & Store Vanity Kit
My daughter loves to create things. She had a blast testing out this DohVinci Style & Store Vanity Kit that Hasbro sent to me, and was adamant about me putting this in my gift guide. She styled her own vanity set using the 3D modeling component that came with the kit. Swirl flowers, make hearts, the possiblities are endless. And for parents, I will have you know that it is not messy at all. The compound can be wiped away and doesn't leave a stain at all. So she can be as creative as she wants and you don't have to worry about clean-up. $15.97, Walmart.
Now, for the giveaway. You can enter to win the last three items on my gift guide (Nerf Rebelle Agent Bow, Easy-Bake Ultimate Oven, and the DohVinci Style & StoreVanity Kit) from Hasbro right here on my blog. Enter via the Rafflecopter below. This giveaway ends Wed., Dec. 17th at 8:00pm CST. Open to U.S. and Canada only, void where prohibited. Winner will be contacted via email or entry method within 48 hours. Winner has 48 to respond or an alternate winner will be selected.
Click for more of my 2014 Holiday Gift Guide. Gifts for your coworkers, Gifts for your bestie, Gifts for your Mate.