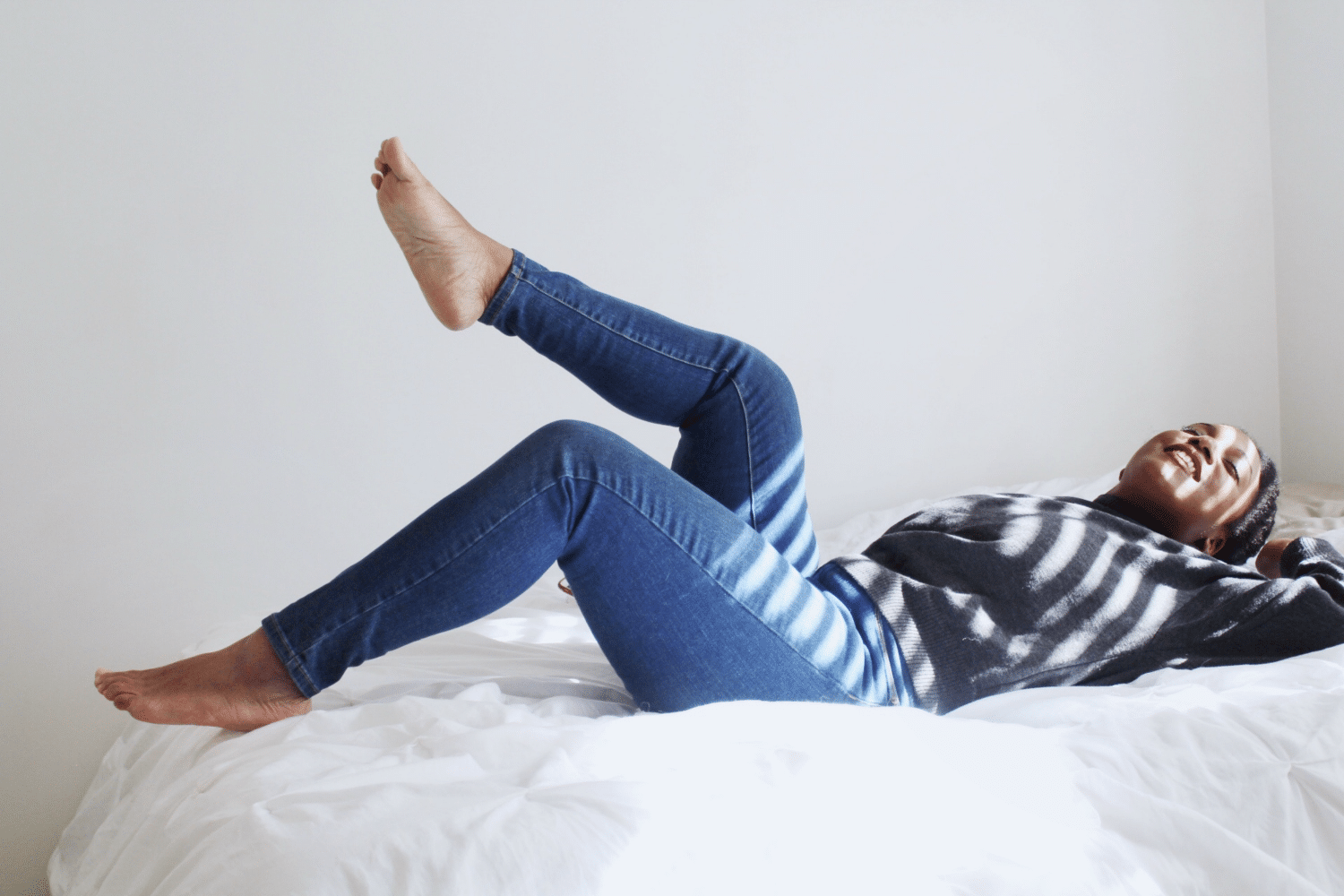 Hi mamas. Fall is officially here and it is that time of year where we fall back and begin to nest for the cooler months. The days will begin to get shorter and the thermostat temperature is sure to creep up higher as the planning of the holidays begins to get underway.
One thing about this time of year is that you are sure to be overwhelmed and maybe a little more stressed out because of all of the goings on happening at work and at home. Consider this post like a chill pill to help you relax, relate, and release.
This is a complete Working Mom Fall Self-Care Guide, filled with tips on how to make sure that you pour into yourself during this season. Bookmark it, send it to friends and colleagues, and put it into rotation as you plan your schedules.
Physical
It gets hard to treat your body right during the summer, and in the Fall and winter months, us mamas can treat our bodies a little too good, if you know what I mean. This is an ideal time to begin a fitness regimen that you can follow, alongside a few pampering sessions as well.
Try to work out at least three times a week for at least 30 minutes. This can be something as simple as walking through your neighborhood while listening to a good audiobook, or as complex as taking in a yoga or Zumba class at a local gym. You can even workout at home using that can be seen on any Smart TV or laptop or smartphone.
Wear a fitness band like a Fitbit or VivoFit to help track your steps and movement—it can also encourage you to get moving when you've been sitting still for too long.
In addition to a fitness plan, add some pampering into the mix as well. Start with something that allows you to physically zone out and tune into self. Massages, reflexology, and floating are just three examples of how you can do this.  Your goal should be one pampering session every two weeks, or even more if your wallet and calendar allow. Check out Groupon and Living Social for deals and steals.
Mental
Your mental health is at the foundation of you and therefore, should be an important part of your self-care plan during the fall months. If you suffer from SAD (Seasonal Affective Disorder) due to lack of sunlight, this is the perfect time to address it.
If you need someone to talk to or need to sort things out, therapy can help. You can go through your insurance provider to find a therapist, or use Talkspace or similar online services to help you work through your mind-space.
Journaling and partaking in hobbies that you enjoy are also good for your mental health. Plan at least one hour per week during the fall and winter months and dedicate it to your mental health.
Emotional
This can be an emotional time of the year, especially as the holidays approach. If you are mourning loved ones or dealing with disconnecting from toxic loved ones or family members, you might experience an emotional rollercoaster of sorts. Just remember to surround yourself with people who can pour into you, and who make you feel full, and not at a deficit.
This is a time to rely heavily on the people who are close to you. Schedule a Girls Night Out, or Date Night, or other activity regularly.
Express yourself as much as you can and don't let negativity or other worrying thoughts weigh you down.
Spiritual
Tap into your spiritual side and make sure you nurture it throughout the fall and winter months. Read your bible, attend church or other services, meditate, pray and show gratitude. These are all things that can help you stay strong and rooted in your faith, whatever it may be.
Take some time out for yourself to worship, praise, get at one with self—this should be a daily practice.
Working mamas, we have a lot on our plates. Fall is about changing seasons, preparing for what's next, and basking in the warmth that is love, kindness, and happiness. Make sure to work in my Fall Self-Care Guide, and let it help you manifest a healthy and centered life.
If you need help sticking with your Self-Care Plan, click HERE to download my free Self-Care Plan Printable.